Remembering Jayashree Singh: The Skinny Alley, Pinknoise vocalist was indie music's rock
Although she undertook a brief amount of training in Carnatic music, coming from an Iyer family, Jayashree Singh — best known as the vocalist for the rock bands Pinknoise and Skinny Alley — was mentored by one of Kolkata's renowned jazz singer, Pam Crain | #FirstCulture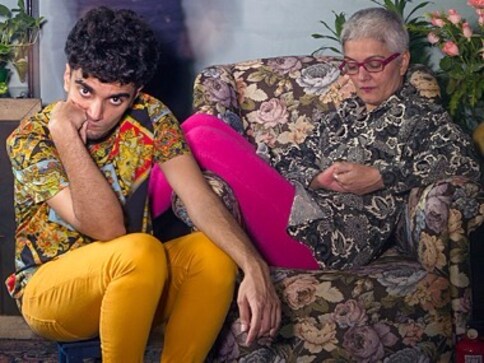 At her last gig with longtime friend and bandmate Amyt Datta in December 2016, Kolkata singer Jayashree Singh — the vocalist of rock band Skinny Alley and experimental act Pinknoise —  was still "a complete artist".
Datta says, "She'd command a crowd — she'd say, 'All you guys sit down' and everyone would. They did it with love, as if mom is scolding us. She loved it and they loved it. She was beautiful."
Singh passed away on 12 January 2018, after battling cancer for the better part of the previous year. The unconventional vocalist from one of the longest-standing English rock bands from Kolkata had been receiving treatment in Chennai.
Although she undertook a brief amount of training in Carnatic music, coming from an Iyer family, Jayashree was mentored by one of Kolkata's most well-known jazz singers, Pam Crain. Along with her husband Gyan Singh, Jayashree was part of bands in Kolkata right from the 1970s. By 1981, they found an equally unconventional match in a then-teenaged guitarist Amyt Datta. "We lived in the same town and we knew about Gyan and Jayashree, playing with bigger bands and then we had a common friend by the name of Gary. He introduced me to them and they auditioned me once and I couldn't play nothing. They came to one of my concerts later and then they asked me to join," Datta says.
It was only by the turn of the millennium that Skinny Alley was born, joining the top names in Indian rock at the time, repping Kolkata when the likes of Them Clones (New Delhi), Zero and Pentagram (Mumbai) were leading the lot. Skinny Alley released two albums, Escape the Roar and Songs from the Moony Boom that remain in every diehard Indian rock fan's collection. Datta recalls of making their debut album: "Most of the songs we wrote while we were sitting in the kitchen and she was making coffee. While making my coffee, she would sing and it happened. That tune called 'How Can I', she wrote it while I was playing guitar and she was making my coffee."
Simple and sublime, according to Datta, was Jayashree's signature style of songwriting. He says, "I think as far as writing English lyrics go, she was the best in the country. She was an incredibly well-read lady who knew the language. She could write – even though she was really good with the language – very simple things. She was more of a singer-songwriter, pop-rock kind of singer."
As instinctive as she was in her approach as a singer and songwriter for Skinny Alley, that carried forward when Gyan, their son Jivraj (now part of dream pop duo Parekh & Singh) and Datta created Pinknoise, which they called "the late night alter ego" of Skinny Alley. "The four of us had a very instinctive chemistry that was flowing through us. We would talk to each other in a very non-musical fashion but yet get what we were trying to say," Datta says. Their debut album The Dance of the Diaspora will probably remain cutting-edge for a long time into the future, considering it walked the line between electronic, rock, jazz and then some. And at the base of it, Jayashree was giving it a voice by using Tamil lullabies passed on by her mother. Datta adds, "I played specially more complex harmonies and Jiver had his unconventional beat style of playing and Gyan had the old R&B connect – left-hand sub-bass kind of thing. It fell into place, and it sounded like so many genres, but it had to meet on a common ground – you had to have the foresight to see that."
Even after Gyan Singh's passing in 2012, Pinknoise continued in his memory, and Skinny Alley songs would often be brought out at Datta's gigs, where Jayashree would join them. Datta's lasting impression of his vocalist and friend is always that of someone who was ahead of her time right from the time they met, and always found the note that the guitarist wanted. He adds, "You know what, I hung out with her for 38 years, every day. I knew exactly what she was feeling, what she was thinking, what she was going to say. She knew my mind too. It's a bit of a habit that I got into and I'm going to miss that."
also read
Entertainment
Music writer Anurag Tagat spent 10 days on the road with the indie band Goddess Gagged, as they travelled to cities like Mumbai, Shillong, Delhi etc, as part of the 2Stroke Tour. The following is an account of his time with them.
Entertainment
After the release of 'Honey Bee', composer AR Rahman reached out to Sinha directly via Instagram, informing her that he'd shared her song on Twitter.
Entertainment
A decade since it was launched, Sofar — the "living room gig" — has turned into a global presence. "I never imagined that after the first show, with a bunch of friends in a small flat in North London, it would get to where it got to," says founder Rafe Offer.