Re-evaluating the 'cost' of life: Cancer-preventing HPV vaccines are substantially over-priced, says study
A recent study revealed that the manufacturing costs for two most prevalent HPV cancer vaccines could be priced much lower than the quoted 'no profit' price
A recent study by leading American health researchers reveals that the manufacturing costs for the two most prevalent Human Papilloma Virus (HPV) vaccines could be priced much lower than even their quoted 'no profit' price, thus potentially having a substantial impact on the global morbidity and mortality rates associated with cervical cancer.
A new study from a team led by Donald Light, a professor of comparative health policy at Rowan University School of Osteopathic Medicine, has found that the manufacturing costs for the most popular HPV vaccine, Gardasil-4, to rich countries average only $2.05-$3.07 (approximately Rs 136-205) a dose, while the costs for developing countries average $0.48-$0.59 (approx Rs 32-39) a dose.
However, the current prices for affluent markets average $81.00 (approx Rs 5406) a dose, $13 (approx Rs 868) a dose for a non-Gavi developing country and $4.50 (approx Rs 300) per dose for a Gavi country (of which the country pays about ​$0.20-$0.60 a dose and the rest is paid by donors, who probably don't know that most of the donations are going to extra profits rather than manufacturing).​
Gavi – the Vaccine Alliance  – supplies vaccines at subsidised rates to 53 poor countries, that include India, Pakistan as well as some African and Central Asian nations.
There have been very few studies globally analysing the closely-guarded data on actual costs of manufacturing drugs and vaccines – this is the first investigation of its kind for the complex new generation of conjugate vaccines.
"After manufacturing 15.4 million doses of Gardasil-4 for affluent markets each year, the second set for developing countries costs much less than Merck's stated cost of $4.50 (approx Rs 300) per dose," says Light, the study's corresponding author.
"Since nearly all hospitalisations and deaths from cervical cancer occur in developing countries, this is great news, because prices with profits could be about $1 (Rs 66.76) a dose so that countries could afford to vaccinate millions of adolescents, even as the company makes large gross profits in affluent markets," Light told Firstpost.
The estimated manufacturing costs of Cervarix – the other popular HPV vaccine – for the first set lie between $6.16 (approx Rs 411) and $9.39 (approx Rs 627), which is, again, well above the price at which the vaccine is supplied to Gavi. Since the sales volume of Cervavix is much lower, the cost per dose is much higher than Gardasil-4.
Pharmaceutical giants Merck and Glaxo Smith Kline (GSK) market these two vaccines  – the quadrivalent vaccine Gardasil and the bivalent vaccine Cervarix – licensed globally for HPV prevention; which is also available in India.
"Costs of other newer vaccines like Gardasil-9 or the pneumococcal conjugate vaccine (Prevnar-13) may be somewhat higher," the authors said.
The biggest criticism of pharmaceutical companies by health activists, academics and some governments is that their pricing structures – established through factoring-in manufacturing costs, research and development, labour, packing etc – are opaque.
The study shows that from 2006 to 2015, GSK received gross revenues of about $2.9 billion from Cervarix sales – its gross profits of $2.6 billion "more than covered its past, net corporate costs for research and development". Merck raked-in about $13.7 billion from sales of Gardasil-4 for the same time period.
"Patent-based pharmaceutical companies argue both that high prices for vaccines and drugs are needed to recover the costs of research that went into a given patented product, and that high prices are needed to pay for future costs of research for new advances. The high-prices-for-past-research argument is discredited by economists, who point out they are sunk costs paid for by profits from previous sales. The high-prices-for-future-research is valid, but then no patient or purchaser knows how much of those high prices will actually be devoted to basic research to discover new medicines," Light told the reporter.
In another study published in the British Medical Journal (BMJ), Light and a colleague, basing their research on National Foundation Data, conclude that drug companies actually devote a net of only about 1.3 cents of every dollar from sales towards basic research.
Additionally, a complementary study in BMJ concludes that 84 percent of all funds for basic research to discover new medicines comes from public or charitable sources.
"So high-prices-for-future-research is a valid argument; but it seems that little goes into future research, after you subtract all the kinds of subsidies, credits, and deductions paid for by taxpayers to get at the net, corporate costs. In short, patients and other purchasers pay twice: First for much of the research and then again through high patent-protected prices, allegedly to pay for the research," Light argued.
Cervical cancer is the second most common cancer in females, with 5,00,000 new cases and 2,70,000 deaths per year globally. It is the most common cause of death of women from cancer in developing countries with 85 percent of the new cases and 90 percent of the deaths happening in lower- and middle-income countries.
More than 99 percent of cervical cancers are linked to one of the 16 HPV strains. However, HPV-16 and HPV-18 are casually linked with 70 percent of the invasive cervical cancers, along with its association with cancer of the vagina, vulva, anus and throat. Some estimates suggest that almost 80 percent of sexually active women acquire some form of HPV virus by the time they hit 50 though the vast majority of these infections resolve spontaneously.
For the past seven years, the World Health Organisation (WHO) recommends that both these HPV vaccines be given to girls between 9 to 13 years, before the onset of sexual activity, in two doses spaced between six months and a year. The vaccines, however, target only some serotypes of HPV.
Apart from the two vaccines, genital HPV can only be prevented through lifelong mutual monogamy and abstinence. There is no scientific evidence, according to medical journals, that condoms are an effective way of preventing this virus.
The authors called it a "moral commitment (of pharmaceutical companies and other stakeholders) to reduce global health inequities by preventing cancer and deaths in lower income countries."
The report states that only four of the 33 countries, where HPV vaccines are most needed, had national vaccination programmes, as of January 2012. It quotes an estimation that with every 5-year delay in bringing HPV vaccines to developing countries, between 1.5 to 2 million more women would die.
"Gavi's leadership has been criticised for not investigating real manufacturing costs and bargaining for lower prices that would be sustainable for its countries," the report states.
"In our view, Gavi and Merck leaders need to re-price Gardasil-4 at $0.59 (approx Rs 39) or less," it further emphasises.
Currently, Gavi meets only a small percentage of the overall demand for HPV vaccines from member countries, which is estimated to rise to 39 million doses a year by 2020.
A price at the real manufacturing cost would greatly enhance the girl child's access to these vaccines.
The research was initiated and partly funded by Médecins Sans Frontières (MSF) and was based on a detailed analysis of the capital, equipment, materials, quality controls, labour, and administrative costs per batch produced. It included researchers from Princeton University, Yale University and University of Victoria in Canada.
Drug pricing has been a contentious political issue with the powerful pharmaceutical lobby interested in maintaining high drug and vaccine prices, getting the backing of developed countries like the United States where most of these companies are based. However, even though the poorest are most affected by a lack of access to medicines, unaffordable drug prices have come to pinch the American patient as well.
India, along with Brazil, China and South Africa, has requested the Trade-Related Aspects of Intellectual Property Rights (TRIPS) Council of World Trade Organisation for dedicated sessions on 8 November and 9 November for a discussion on the United Nation's High-Level Panel (HLP) on Access to Medicines report that was released on 14 September this year.
The US was unhappy with a UN high-level panel being constituted to investigate the drug access related issues.
The UN HLP on Access to Medicines had an objective "to review and assess proposals and recommend solutions for remedying the policy incoherence between the justifiable rights of inventors, international human rights law, trade rules and public health in the context of health technologies."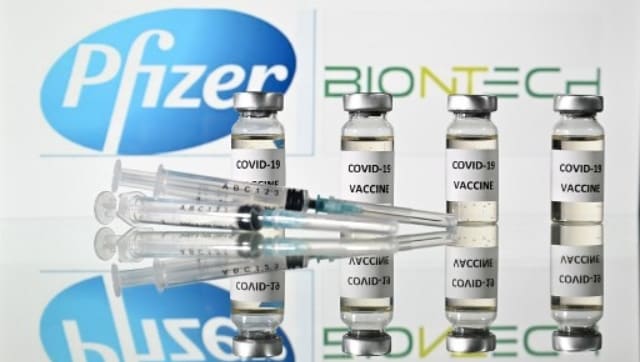 India
CEO Albert Bourla said that Pfizer is aware that 'access to vaccines is critical'. "Unfortunately, our vaccine is not registered in India although our application was submitted months ago," the CEO added
science
If intellectual property protection is waived in the face of public emergency, even as a one-off, will firms invest next time there is a similar emergency?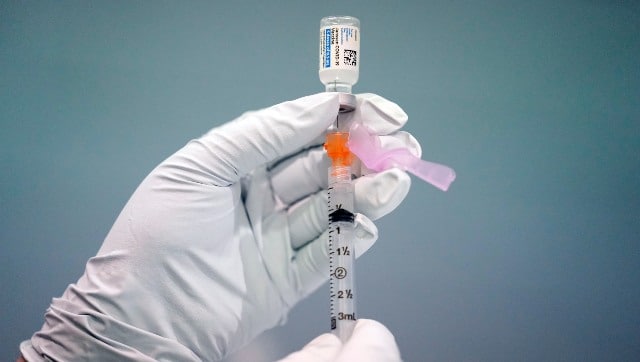 World
Many of the countries that opposed the decision to wave vaccine patents, including the US, Australia now support it, while some like the EU and China are on the fence. Germany, on the other hand has outrightly rejected it