Raza Rumi's Being Pakistani reinforces belief in shared cultures, rejects nationalistic identity thrust on country
In Being Pakistani, Raza Rumi argues that the country's cultural landscape is in stark contrast to the singular notion of one-religion, one-nation, one-culture that one hears about in the media
Does Pakistan have a separate culture of its own? Is there something that can be called uniquely Pakistani? For most Indians, popular TV serials, Fawad Khan and Coke Studio pass for Pakistani culture, but Raza Rumi's new book answers this question, through his own explorations of art, culture, and the social milieu, taking us through a journey that is both reflective and discursive.
Pakistan shares its culture and history with other Asian countries in the sub-continent, and some of the more contemporary art and writing is a reaction to the kind of state that it has become, with restricted freedoms and intolerance. One tends to agree with Raza that, "Pakistan's cultural landscape is a fascinating kaleidoscope that endures in stark contrast to the singular notion of one-religion, one-nation, one-culture that we heard on the radio and TV. Being Pakistani is a composite, layered and often contested idea."
The Pakistani state had a different idea of "culture" than its resilient people who were more eclectic. What is Pakistan's cultural identity today? Is it the river Indus, the poetry of Fehmida Riaz, Faiz Ahmed Faiz, Mustafa Zaidi or the explosion of art, music and writing that is powerful and questions state narratives, as in the miniatures of Saira Wasim and Shahzia Sikander and the public murals of Asim Butt, or the music of Mehdi Hasan and Runa Laila? All this and more.
Apart from a historical context, the book also locates culture in the backdrop of current complexities and contradictions. "Pakistani art going global is a remarkable story for it typifies the ineffable contradictions of the country," writes Raza. And throughout the book, the fact that literature and art continue to survive, even more so in the time of social media which has helped to voice dissent, is a running thread, as is also the fact that "the country is bleeding, and not so silently imploding".
He starts off with an essay on Kabir, Bulleh Shah, and Lalon fakir to establish the universality of a shared civilisation which was also inclusive in the main. As he says, "Punjabis across India and Pakistan are united by the kafis of Bulleh Shah, and the Bengalis sings Lalon's song across geographical divides."
Kabir's songs and the sufis have much to contribute to our sanity and coexistence in these times of despair and it is this vibrant past that shows a light to the future. Raza writes about the rich tradition and folklore surrounding the river Indus, right down to the Indus treaty which is holding out despite various problems and has survived mutual animosity so far. The Indus basin is another possibility for cooperation since its ecoregion is among the richest in the world and under great threat, which is affecting communities living off it in Sindh and in India.
The impact of Bollywood soaps and films is only too well-known in Pakistan and that has become a sub-culture in itself. But it is in the cult of the feminine and that of the goddess Kali in Sindh that we find a detailed exposition of the culture that was inherited by Pakistan. Kali temples exist in some places even if there is no worship. The cult of the feminine is also prominent in folk tales and in the works of Shah Abdul Latif Bhittai with his stories of love and tolerance. His heroines are immortal just like his songs.
Other than love-lorn heroines, Sindh has its share of women who opposed traditions like sati, feudalism and that of Marvi who fought against a cruel ruler. Benazir Bhutto finds a place here as part of that legacy, fighting the military and fundamentalists, and her grave and that of her father's today have acquired a near spiritual sanctity.
Raza discusses the popularity of Qurratulain Hyder's works in Pakistan and how Hyder's vision has been validated by several views on history. It was with her handling of history that Raza said she "assumed an important position in the collective consciousness of Urdu readers," and though she moved to India, she will have a lasting bond with readers of the two countries.
His essays on the women in Manto's stories, remembering Intizar Husain and on Fehmida Riaz draw attention to a treasure of writing that is loved across borders. Riaz especially with her sensuous lines and acerbic wit, not only castigated male dominance and drew attention to the plight of women, but also the politics of her country and that of India's. For Raza, she is not just a poet or a writer. "She represents much more; perhaps the withering soul of Pakistan endangered by bigots and warriors."
It is in literature and art that Pakistan has both inherited and carved a place for itself that it can call its own. Terrorism, sectarianism and the current political theatre has influenced writers and Raza discusses Mohammed Hanif, Mohsin Hamid and Kishwar Naheed whose poem perhaps best sums up the situation, "Coffins have become so numerous, the city is shrinking."
Seraiki and Pashto literature too reflects the violence and helplessness of the times, just as the military rule has prompted dissidence among writers with its roots in the Progressive Writers' Movement. Faiz kept the torch blazing post-1947 and Habib Jalib wrote in the language of the common people, vocal about their suffering and critical of the government.
Pakistan's long spells of authoritarian rule did not go unchallenged by the people and writers, and Faiz and Jalib's legacy of dissent was invoked once again. Poetry has been a weapon of protest and it has been used in Pakistan with great effect by Mansoora Ahmed, Ahmed Faraz, and others.
In contrast, the nationalistic identity of Pakistan is reflected in its public spaces, for example, the display of the Ghauri missile in Islamabad or a model of the Chaghai mountain at the city's entrance and also the Parliament where the first Kalima of Islam has been engraved. "The forehead of the Parliament of Pakistan tells a clear story," Raza says. Faisal mosque, funded by Saudi Arabia, is named after its king Faisal and it is also a symbol of the increasing role played by the Gulf states in Pakistan.
However, as a powerful counter, there are artists like the late Asim Butt whose murals in public spaces boldly critique the state narrative. Butt's 5 ways to kill a man in Karachi was a reaction to the US invasion of Iraq. His view of the two-nation theory is succinct. On a bench around the Minar-e-Pakistan where the Lahore resolution was passed in 1940: the graffiti says "Bad Idea".
Rumi writes on "nautch" girls in Urdu literature, neo miniatures, the art of Shahzia Sikander (sadly more well-known abroad than in her own country), the genius of Mehdi Hasan, Pakistani pop, and ends with his Lahori ramblings after a chapter on his visit to Dhaka, which is personal and evocative. The whole book reinforces the belief in shared cultures and history, drawing strength from them while negating the nationalistic identity that is being thrust on people in Pakistan. The writers and artists hold out the hope of secularism and it is a collection of essays you can read more than once for its rich analysis, sensitivity, and intensity, and a perspective so badly need in today's times.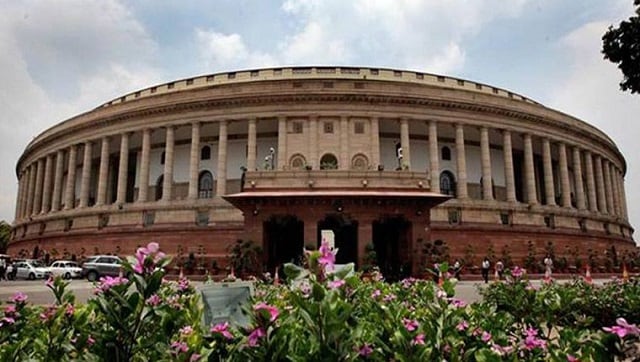 Politics
The ART bill, which was approved by the Union Cabinet last year, seeks to set minimum standards and codes of conduct for fertility clinics and egg/sperm banks
Entertainment
In our column Ray-esque to celebrate the centenary year of legendary filmmaker Satyajit Ray, we chat to Sandip Ray about the father-son relationship, what he imbibed from visiting Ray's sets in his childhood, and carrying forward his unfailing work ethic.
Entertainment
Sandip Ray talks about working under the shadows of his legendary father, his learnings as a filmmaker and editor, and getting exposed to international cinema through Satyajit Ray.