Ramadan 2017: All you need to know about fasting and traditions of the Holy Month
The ninth month of the Islamic calendar is Ramzan.
The ninth month of the Islamic calendar is Ramadan. It comes from the word Ramadhaa which means 'heat of the sun' and the month was named as such because it "burns the sins of the believers".
The ninth month — the month of Ramadan (according to the lunar calendar) was established as a Holy Month for Muslims after the Quran was revealed to Prophet Mohammed in 610 CE. Muslims across the word observe a month-long fast to commemorate this first revelation. In 2017, the month of Ramzan begins on 26 May and ends on 24 June (Eid ul-Fitr).
However, these dates shift by approximately 11 days each year and there is a possibility that Ramadan could begin this year on 27 or 28 May.
What happens on Ramadan?
Muslims fast every day for month from dawn until sunset — this establishes the principle of abstinence during these hours. Muslims who are fasting wake up early to eat a pre-dawn meal called suhoor and then break their fast with a meal referred to as iftar. The number of hours of fasting are different across the world. In India, it is approximately 15 hours of fasting but in Australia it is only 11 hours.
Ramzan month aligns itself with the basic Islamic tenets of charity, generosity. Ramadan is one of the five pillars of Islam and is seen as a way to channel patience and break bad habits. The other five pillars of Islam include the testimony of faith, prayer, charitable giving, and making pilgrimage to Mecca. Muslims often give to charities during the month, and mosques and aid organisations organise free meals for the public every night. Fasting also is seen as a way to physically and spiritually detoxify through exercising self-restraint. Sexual intercourse between spouses also is off-limits during the day, while Muslims also are encouraged to be mindful of their behaviour and to avoid gossiping, cursing and quarrelling.
The purpose of the fast is to remind believers about the need for compassion and to help those less fortunate.
Is there a difference between how Sunnis and Shias observe Ramadan?
While the customs are similar, there are some minor differences such as Sunnis break their fast at sunset — when the sun is no longer visible, but Shias wait till the sky is completely dark.
Shias also mark an extra holiday for three days within the Ramadan — to commemorate the martyrdom of Ali ibn Abi Talib, the fourth caliph of Sunni Islam and son-in-law of the Prophet.
What are the different traditions of Ramadan?
In some parts of Indonesia, Muslims immerse themselves in water to cleanse themselves spiritually and physically before the holy month begins, it is known as 'Padusan'. In West Asia, the 14th day of Ramadan is celebrated as Garangao where children dress up in traditional clothes and go around their neighbourhood with cloth bags (for collecting small goodies like dates etc) singing the Garangao songs.
In Egypt, big lanterns are lit up in the streets and during iftar. It comes from a legend that Egyptians had welcomed the arrival of Caliph Moezz Eddin Allah to Cairo by putting up lanterns.
In Tajakistan, Muslims are asked to donate goods to the poor and to lower prices on essential goods.
Bonus: All this is great but I am not a Muslim, what should I do?
Well, first of all be respectful towards your Muslim friends or coworkers who might be fasting during the month of Ramadan. If someone tells you they are fasting, don't be annoying and offer them food or drink, or tell them to 'take it easy'.
Explainers
Experts say the area recaptured by Ukraine would represent a serious blow to Russia's military ambitions. Moscow has conceded having lost territory, but claimed its forces are 'regrouping' to the Donetsk region to focus military efforts there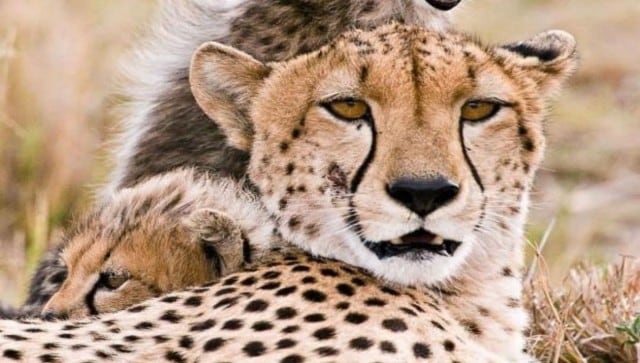 Explainers
Some say the presence of leopards in Kuno National Park could pose a problem for the big cats, while others point to reports of camera traps being removed and remain wary of poaching. But authorities say these lines of thinking miss the big picture
Explainers
While the RSS, the ideological fountainhead of the BJP, bid goodbye to khaki shorts in favour of trousers in 2016, that hasn't stopped its opponents from taking aim at arguably its most famous symbol