Raja Kumari: LA-bred singer-songwriter is poised to be the queen of desi hip-hop
Los Angeles-bred rapper and singer-songwriter Raja Kumari (Svetha Rao) has had a good year, with collaborations with Divine and Anirudh Ravichander, and a Sony Music deal
What is it like being an American-born Indian delivering a stick-in-your-head refrain about slums and gullies when you've known privilege all your life? Los Angeles-bred rapper and singer-songwriter Raja Kumari (Svetha Rao) laughs at first, but she explains herself in as much detail as possible about some assumptions about her arrival and success in India over the last year.
She mentions how her parents realised the American Dream and enrolled her for classical dance classes ("My mom always wanted to be a dancer when she was young but she couldn't afford it"), how she performed at charity fundraisers that build meditation halls and facilitated hospitals in India. Rao says, "I've noticed, walking around and talking to people in India, I'm a lot more Indian than they are. I studied Ancient Religious studies, I took comparative religious studies in college, I have a degree in Ancient Indian history. I studied Sanskrit, three classical dance styles and did my arangetrams in different styles. I've dedicated my life to study Indian culture."
She admits that the first time she landed in India to perform as Raja Kumari — for what was originally intended to be a five-city tour last year — she didn't understand a lot about the country. "That's really why I came to live here," she says, now completing nearly a year in Mumbai. "I won't deny that I was born in privilege, I did not grow up in the gullies like Divine — well, I think that my heart is Indian and I want to give back to people."
Rao deflects any notion that she's had to adjust a great deal to live and work here. "It's the first time I don't have to overthink my cultural expression. Sometimes in America, people would say, 'It's too Indian', but here… you can't say that to me," Rao says.
The highlights in the past 12 months include getting signed to Sony Music India (no big feat, considering she was already signed to major labels such as Epic Records in the US), touring every corner of the country, that millions-viewed collab "City Slums" with firepower rapper Divine and conquering the biggest festivals in India. She also worked with film composer Anirudh Ravichander for a song in (Ajith-starrer) Vivegam, which released in August. Ravichander said at the time that he "instantly connected" with Raja Kumari's sound — her songs and collaborations which often have a strong East-meets-West bridge that can't quite be called fusion, considering it's about West Coast hip hop beats set to a rhythm and meter of delivery she draws from her decades spent learning dance and classical music.
The West Coast hip hop and rap influence was common ground for her and Divine when they worked on "City Slums." Divine, who says they're already working on more collaborations and will definitely release another single in 2018, feels that Raja Kumari's sound is what the desi hip hop game was missing. He adds, "There are so many males dominating the game, there are very few females. I can't even count them on my fingers. It was about time I had to do this with her, because girls are trying to come out now. The following for hip hop among females is also growing, because of all these girls that are putting on (sic)."
While Raja Kumari might have recently earned a name in India, her growth story in the US is well-documented. Before she released her fairly successful debut EP The Come Up last year, Rao was a songwriter working with Pulse Recordings when they had just a team of 10, working her way up to penning lyrics for the top of the pops — Gwen Stefani, Fall Out Boy, Fifth Harmony and Iggy Azalea. Earlier this year, BBC Asian Network's Bobby Friction told The Guardian of Raja Kumari, "I think she's going to be the next big thing in terms of Asian music. I used to play her on the Asian Network when she was 17 — her music was a bit of R&B, a bit of hip-hop and Asian samples. Then she disappeared. She appeared again last year and has turned into this goddess, visually and vocally. She's just amazing; she's like a comet."
Rao looks back at one year of The Come Up as now "living the manifestation of what I wanted". Coming up, there's more touring in store — US, UK, Australia and Middle East, including Dubai. Understandably, after making her mark providing vocals for AR Rahman-composed Tamil films such as Mom and Kaatru Veliyidai, Bollywood is on the agenda. She says, "Whatever I've learned around America, and around the world, working with the best producers… I want to work with Vishal-Shekhar, the other upcoming people. I just want to use my influence to help make the music international."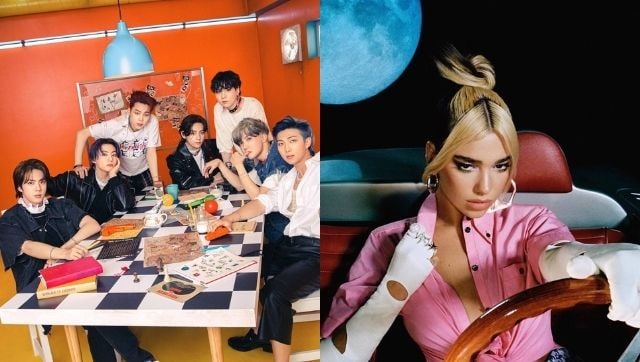 Arts & Culture
A lot of the current discrepancies would be easily clarified if the IM told us exactly how many streams at least the top ten tracks have during any week, the weightage given to paid to free plays, and why certain catalogue titles are allowed to chart while some aren't.
India
The country has fallen to the 140th position out of 156 countries by sliding down 28 places in the 2021 Gender Gap Index, which employs parameters such as economic participation, political empowerment, health, survival, and education to determine the positions of various countries on its list.
Lifestyle
In a world where stating our needs is seen as special or "too much", having spaces where we belong as our whole selves is healing.