Raising a Muslim child in India: A recently published book presents an unsettling narrative
Nazia Erum interviewed 145 Muslim families — parents and children — in 12 cities across India. Their stories presented a deeply discomfiting picture | #FirstCulture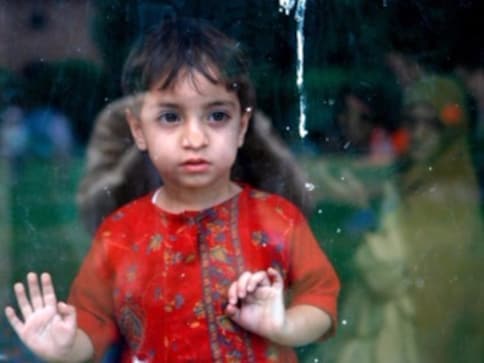 When Nazia Erum's child was to be born in 2014, the mother-to-be found herself wondering what to name him/her. What may seem like a typical expectant parent's dilemma, however, had an undertone: should Nazia choose a traditional Islamic name or one that couldn't be easily identified with a specific religion/community?
"When I first became a mother myself, I immediately felt the weight of the task ahead," writes Nazia, in the foreword to her recently published book Mothering A Muslim. "The year was 2014. And our country stood divided along religious fault lines. Within the minority Muslim population, a fear was palpable. As I held my little daughter, Myra, for the first time, the fear found a place in me too. I was worried of even giving her a Muslim-sounding name. But as an educated, working metropolitan woman, I wanted to reject this unnamed fear."
As Nazia 'tuned in to the conversations' around her, she found that there was little that addressed the Muslim motherhood experience, from a middle-class perspective. "I wanted to know whether a Muslim mother's worries were any different from those of her Hindu, Christian or Sikh counterparts," Nazia writes. "What were the challenges that were exclusively hers? What did it mean to raise Muslim children in this increasingly polarised world?"
It was a question that prompted Nazia, who runs a fashion start-up, to interview over 145 Muslim families across 12 cities. She spoke with parents, and their children, who studied at some of the top schools in (mainly) the Delhi NCR area. These interviews would form the basis of Mothering A Book, released by Juggernaut Books earlier this month; in Nazia's own words, she was "at best, unprepared" for the stories that were shared with her.
***
"Get away from the ball, you Paki!"
Azania stopped just as she was about to kick the ball, and turned indignantly towards the boy from the rival football team. As she stood still in shock, not knowing how to react, he tackled the ball off her.
The little girl slipped fearfully out of the football field of her school. The boy was known to be aggressive and competitive, but why had he called her a Paki? She felt confused and didn't know who to talk to, and chose to remain silent.
— Excerpted from Mothering A Muslim by Nazia Urem, Juggernaut Books
***
In the time since it's been published, Mothering A Muslim has garnered a fair amount of attention; a Mumbai-based tabloid conducted its own inquiry into the experiences of Muslim students in schools in the city, and found that many of the instances that Nazia had detailed in her book (behaviours that range from insensitive 'jokes', name-calling and verbal taunts all the way to physical aggression and bullying) were reported by these children as well.
The 118 children Nazia interviewed were students at 25 schools that have been named in an index at the end of her book. Many of these children didn't report instances of bullying or other aggressive behaviour to the school authorities. The instances that were brought to a teacher/supervisor's attention rarely lead to any constructive action.
"With the exception of one school, where the authorities refused to comment, many said they didn't know about this (the misbehaviour towards Muslim students)," Nazia says. "Most didn't respond (to these incidents). Few showed concern."
In some cases, schools or those in positions of authority themselves inadvertently (or otherwise) segregated students on the basis of religion.
One of Nazia's interviewees recalled how a house master assigned the eight Muslim boys in his care to different dorms. The master reportedly said he didn't want all the Muslim boys in one dorm, else they'd create a "mini Pakistan". In another chapter, Nazia highlights how the practice of separating students into classes based on their choice of 'third language' (Urdu/Sanskrit) has led to an unfortunate division along religious lines as well: for the school, it makes perfect administrative sense to divide students in this way for ease of scheduling. However, because of the way their day/timetable is structured, the children from one class rarely got to interact (leave alone form deep friendships) with those from the other division.
"Many schools in Bhopal follow this norm; a few in Delhi too," Nazia told Firstpost. "Many schools, for the sake of convenience, divide the class sections based on the third language opted for. This division might be on linguistic lines normally. But in places where Urdu is an option, the division becomes one based on religious lines — as the Urdu section often becomes dominantly Muslim. The students of different sections hardly interact with each other, hardly play together or share tiffin. 'Bas hi-hello ho jata hai,' was what one student said. This will deepen religious divides in India."
Nazia says if schools wish to address the issue, they need to first acknowledge that there is a problem "without getting defensive (or engaging in) whataboutery".
Then there are the attitudes that parents pass on to their children as well, or those they glean from the news/world around them.
"Is your father part of the Taliban?"
"Do your mom and dad make bombs?"
"Do you eat beef? My mother has instructed me not to eat anything from your tiffin."
"[On news of a terrorist attack being reported] What's this your people have done now?"
"He's a terrorist. Let's beat him up."
These are just a few of the remarks classmates made about them, the children Nazia interviewed told her. "There are many shocking stories... six year olds beating each other up in the name of religion," Nazia says. "For me, however, it was the retrospective look at innocence that left me deeply disturbed. Those who grew up in the '70s shared stories of how they were hardly conscious of their religious identities. Like Asma Rizwan, who was asked by a new neighbour if she was Muslim, and replied: 'Tum hoge Musalman, main toh Ama hoon!'"
***
Film producer Elahi Hiptoola's account, as published in Mothering A Muslim:
"I was once in the Khan El-Khalili bazaar in Egypt (when) I realised the Al-Hussain Mosque — where we believe Imam Hussain's head is buried — was nearby. I left my friends behind as I didn't want them to see me getting emotional — which I do when I enter such a holy place. In the mosque, I felt overwhelmed and started crying. Just then, I noticed another woman in a rida [the burqa worn by Bohri women]. I was overjoyed to see a fellow Bohri Muslim and I reached out to her, told her I too, was a Bohri... Instead of sharing my joy, she looked upset. She informed me angrily that I should be in a burqa, not in the skirt and t-shirt I was wearing. I thought... I am in Hussain's mazaar! AT least respect that! But all she cared about was the farman and the burqa."
***
Nazia summarises the two aspects that emerged when she conducted her interviews for the book: "One, the world outside and how it grants our children only a singular identity — that of being Muslim. And two, the world inside the Muslim community, which never makes them feel they completely belong. There is always constant noise around how much more one needs to do to be Muslim enough."
These themes are driven home time and again when one reads the anecdotes Nazia has compiled in Mothering A Muslim. "It was important for me to make sure my readers connect with the stories... Make them meet the emotions I saw in the faces of the many I met and interviewed. Data and facts are all around us, we don't connect with them on a human level. I was sure I didn't want this to be an intellectual exercise only," Nazia says. The book itself — which had its roots in one mother's journey — now stands as a collective memoir of Muslim motherhood in India.
Just as Nazia's book was going through its final round of edits, the press reported a suicide attempt by a Class 11 student in Uttar Pradesh; the boy was reportedly humiliated by teachers at his new school, branded a 'terrorist' and shunned by his classmates. While highlighting that this is an extreme case, Nazia writes that it cannot be dismissed and must be treated as a warning sign. She also provides a set of guidelines for parents and teachers on what steps they can take if their child/ward is being subjected to communal bullying.
"I believe that change can come only when we start thinking from our hearts...," Nazia explains. "My primary concern is — why, as a mother, do I need to have a script ready for my daughter when she is recognised as a Muslim tomorrow? This is unacceptable to me. This is a war cry that needs support from all mothers who want a better future for their children. This is not about Muslim children, this is about all children. I strongly believe no mother asks her child to hate another...Hate will swallow up everyone."
Arts & Culture
Journalist-turned-Congress MP Rajeev Shukla has collected true accounts of partition survivors over three decades and hundreds of interviews and has written them down in the form of 'Scars of 1947'
Arts & Culture
Trade unionist and politician George Fernandes (1930-2019) led an eventful life marked by struggles, victories and scandals. Rahul Ramagundam's book The Life and Times of George Fernandes, based on 12 years of research, offers a deep dive into who he was.
Arts & Culture
In this exclusive, the noted mythologist discusses why Krishna continues to be so relevant even today, what he found the most challenging about working on this audiobook, how he manages to be so prolific, and if audiobooks can pose a threat to physical books.