With Congress losing power in Maharashtra and Haryana, its president Sonia Gandhi and vice president Rahul Gandhi said the party will now play a "constructive and vigilant role" in the two states where the people have voted for "change" after 15 and 10 years respectively.
Congratulating BJP for its success, the Congress leadership also expected that parties forming the government will "fulfill the promises that they made".
However, Rahul Gandhi held no press conference or made no media appearance. So, it seems, social media got really 'worried' about the Congress leader and kept wondering about his whereabouts. On Twitter, 'Where is Rahul Gandhi?' kept trending.
So, we thought we'd be a good samaritan and help locate where Rahul Gandhi is. Here are some of the possible places that he may be at: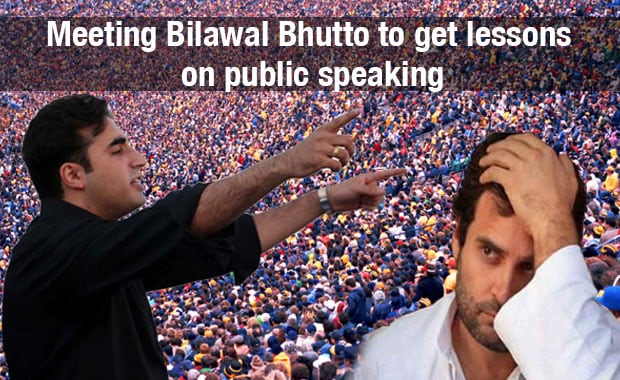 Where is Rahul? Meeting Bilawal Bhutto
Recently, Pakistan People's Party leader Bilawal Bhutto vowed to wrest Kashmir from India. "When I raise Kashmir, the entire Hindustan screams. They know when a Bhutto speaks, they (Indians) have no answer," the 26-year-old scion said. "We will take back Kashmir from India," he said. No surprise here, but India didn't quite welcome Bhutto's comment. Maybe, Rahul Gandhi is picking a lesson or two from Bhutto.
Where is Rahul? He is looking for the guy who made the poster "Priyanka lao, Congress bachao"
Yesterday, with trends projecting a defeat for Congress in both Maharashtra and Haryana, a group of party workers gathered outside the AICC office in the capital demanding that his sister Priyanka join active politics. The posters said, "Priyanka lao, Congress bachao." We assume Rahul may not be too happy with the idea, and he could well be out looking for the guy who came up with that poster.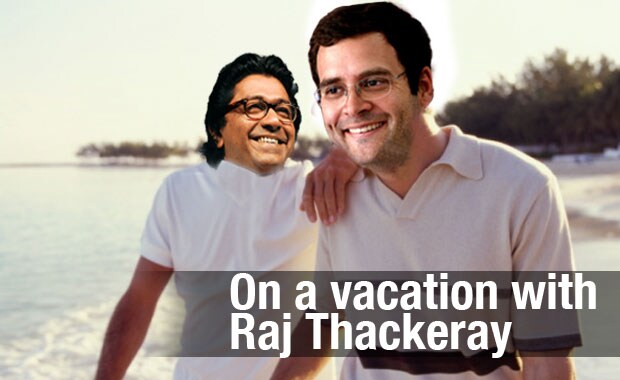 Where is Rahul? Chilling with Raj dada
In the Maharashtra elections, MNS managed to win only one seat. Thereafter, the fireband MNS leader Raj Thackeray was not seen at all. Maybe, Rahul Gandhi and Raj Thackeray have gone to the beachside to spend a nice vacation together.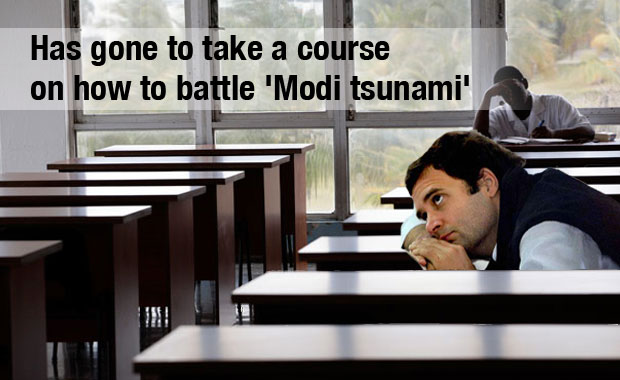 Where is Rahul? Learning how to battle 'Modi tsunami'
Addressing a press conference on Sunday after the BJP victory in Maharashtra and Haryana, party chief Amit Shah said that those who doubted the Modi wave should now know that it is now a 'Modi tsunami'. Maybe, Rahul is out trying to take a course on how to battle the tsunami.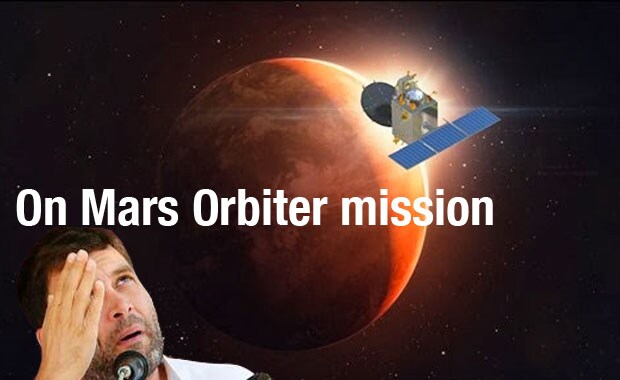 The Mars orbiter Mission seems to have been the biggest news in recent days and India took much pride in its Mangalaayan project. Maybe, Rahul Gandhi got too excited about it and decided to shoot to space himself.
However, the Congress vice president was actually spotted in Visakapatnam meeting victims of last week's cyclone Hudhud.
Your guide to the latest cricket World Cup stories, analysis, reports, opinions, live updates and scores on https://www.firstpost.com/firstcricket/series/icc-cricket-world-cup-2019.html. Follow us on Twitter and Instagram or like our Facebook page for updates throughout the ongoing event in England and Wales.
Updated Date: Oct 20, 2014 16:45:22 IST