Not so beautiful after all: New Unblushed video with Radhika Apte fails in its attempt to redefine beauty
In its attempt to tell women that society's objectification of them is wrong, Radhika Apte video ends up perpetuating the same objectification.
Blush is back with a new Unblushed video. This one features Radhika Apte, who is shown going through her books and finds a photo of her younger self. This is when Apte wonders what would she tell her younger self if she could go back in time.
Would she tell the little Apte that coming second in a fancy dress competition did not really matter? Or something about what the future holds? Finally, she settles on 'You are beautiful', which is also the theme of the video.
Titled Find your beautiful, the video tries to explain that women are forever told by society that they are not beautiful for various reasons: they are too short or too fat, their eyes are not the right colour or their teeth are crooked, they laugh too loud or they twist their lip. Do not listen to these people, the video tells women, who is anyone to decide how you should look or act?
The message is well-intentioned, but pause for a moment and take a second look at the video's premise and what it's trying to tell us: Women want to feel beautiful and that the feeling of beauty is based only on their physical characteristics.
An important question the video fails to address is: Why can't a woman prefer to be intelligent over physically beautiful? The only concern for a woman is not her makeup, her hair and her eyes. A woman - be it a student, entrepreneur, a scientist or a homemaker - has other concerns and interests. And in an attempt to break one stereotype, the video creates two more.
Plus, aren't other qualities like sincerity, a good heart or even intelligence, for that matter, capable of making someone beautiful? Yes, it's the very clichéd 'inner beauty' argument, but in this case, it holds true simply because the video spotlights physical features – eyes, hair, teeth, feet, skin, height and weight – over "habits". In its attempt to tell women that society's objectification of them is wrong, it ends up perpetuating the same objectification.
It's as if it is trying to placate women by saying, don't worry your little heads, you-not-so-pretty women, you are still beautiful.
The video's focus is so overwhelmingly on body positivity that even when it tries to go beyond it, the visuals accompanying Radhika's words are still stuck in the same rut. Be brave enough to do something that scares you, she says, but the visual shows a woman doing food photography. How is that scary? Bungee jumping, walking the ramp, coming out of the closet to parents, quitting a job, public speaking, even showcasing your photos at your first exhibition I can understand, but not this.
The video is great in that it addresses the issue of women falling into society's traps of conventional beauty. In this age of Kim Kardashians and constant emphasis of looks, this is an issue that needs to be talked about. The video is an honest attempt but it would have been more of a gamechanger if it had taken its own advice.
Watch the video below:
India
He said a brainstorming exercise by space scientists and government officials in 2015-16 helped them understand where space technology could be used.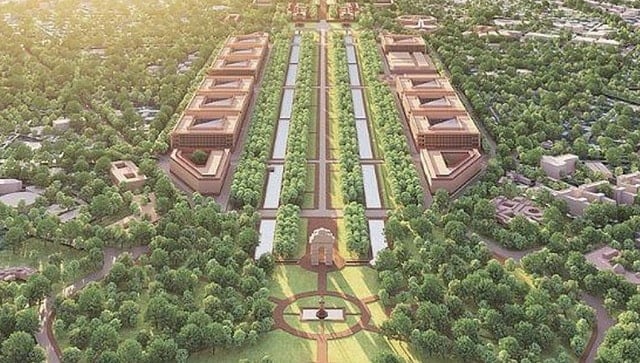 India
In this day and age where even private homes undergo renovation regularly, the Indian State continues to operate out of 90-year-old repurposed colonial homes retained after independence
India
In trying new faces, the BJP seems to be focused on building a generation of political successors who can take over after a period of astonishing growth the party has seen under Modi and Shah