On the brink of the French Revolution, when the country was hit by a famine and there was a dearth of bread, the people had turned to the queen for a solution. "Let them eat cake," she pronounced, reflecting the minuscule knowledge she had of the graveness of the situation.
Little did she know that centuries later, Indians would take her seriously. Without paying heed to their culture, they would drool over the Western idea of living which they consider superior to their own. They would do so at the cost of their roots and transform the agricultural land into a concrete jungle.
But in the midst of this pan-Indian metamorphosis, there lies a tiny town that 'let's them eat the cake' and have it too. Puducherry, the Union Territory 160 km away from Chennai, still retains the infrastructure and culture of its coloniser, France, but ensures that its bright minds break free of all the residual shackles.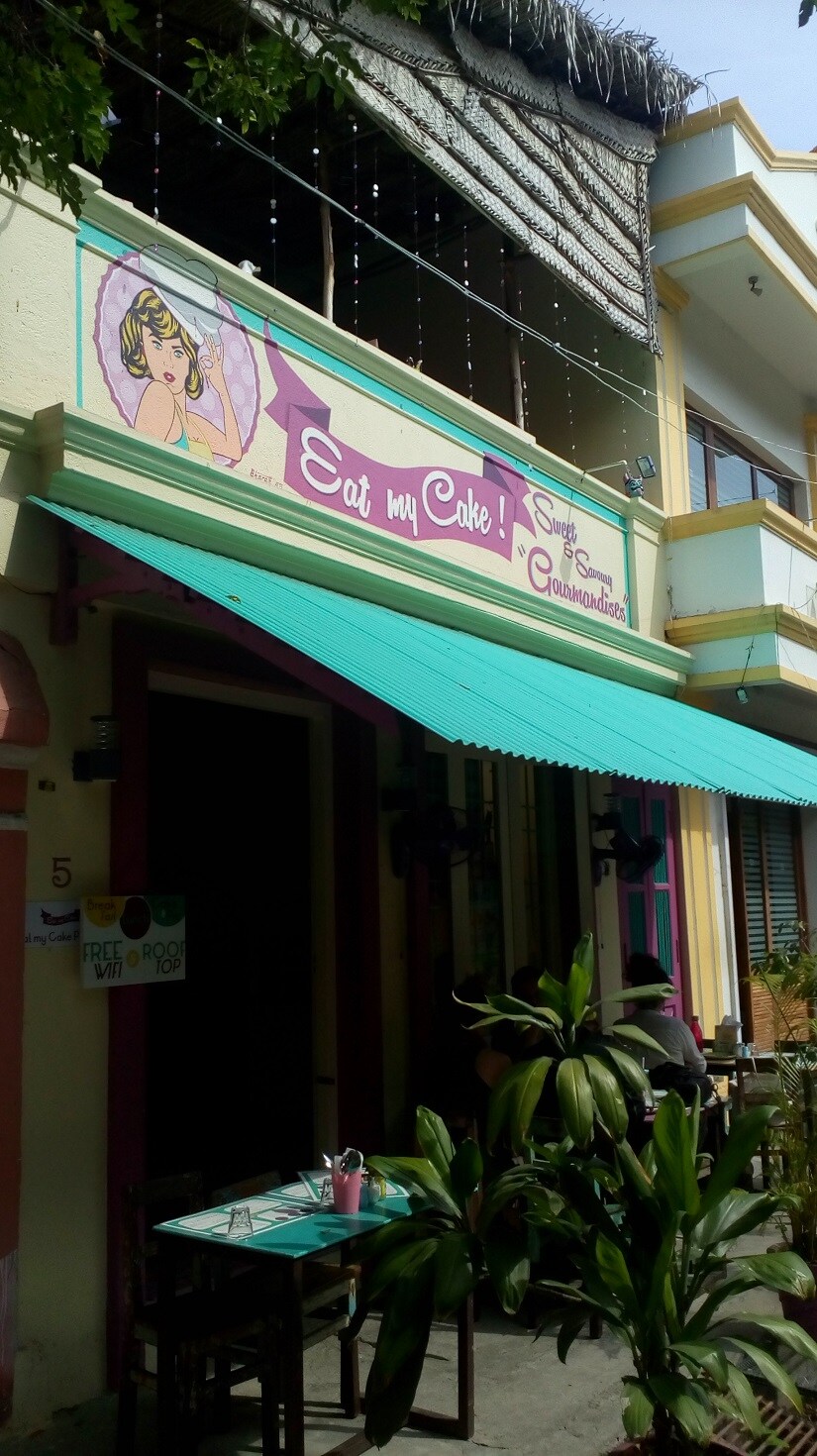 As I travel from Chennai to the erstwhile French colony in a rickety bus, I struggle to communicate my precise destination to the conductor. It's a typical Tamil tongue twister despite being a popular tourist attraction. Fearing that my shaky diction falls on his deaf ears, I ask my friend to consult a fellow passenger. A gentleman, with an intimidating set of three parallel lines of chandan on his forehead and a lungi that is sure to trip you if you indulge in the 'Lungi Dance', asks us to get down at the same stop as his.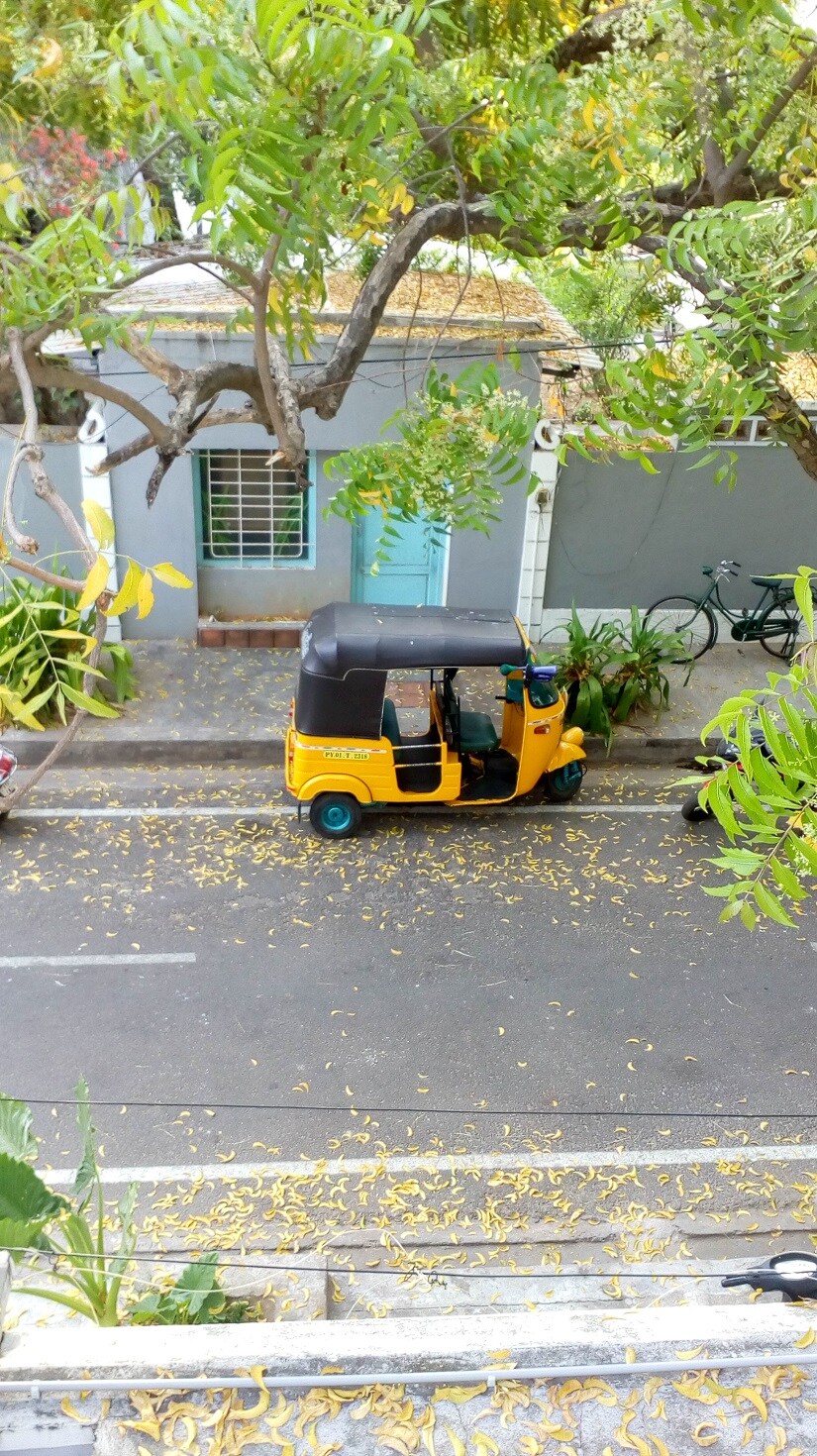 Since it's March, the sun shows no mercy, yet the winds shower relief. It is almost as if the two forces have made peace with each other to ensure a comfortable stay to its guests. Though I am excited for what is in store, I feel marginally disappointed as there was a wide stretch of land that separated the road and the sea, as opposed to the misleading pictures on travel blogs that depict only a couple of short parts of the road that kiss the sea.
I keep that thought aside for good as the next two days give me ample opportunities to feel the sea. Auro Beach and Paradise Beach were unlike any beach I had experienced in Mumbai and Goa. They were clean and surprisingly, there was no hint of commercialisation on either of them. There would just be a lone candy floss seller on Paradise Beach, just politely ringing a handheld bell to mark his long awaited arrival.
Auro Beach was named so as it was situated in Auroville. And Paradise Beach, well because of the illusion of a heavenly stretch that it offers while you approach the isolated island in a ferry. With towering Mangroves on both sides, the ferry ride takes you closer and closer to the horizon which is highlighted by a wafer thin stroke of white light. It feels like if it rains, that white light would scatter into a spectrum.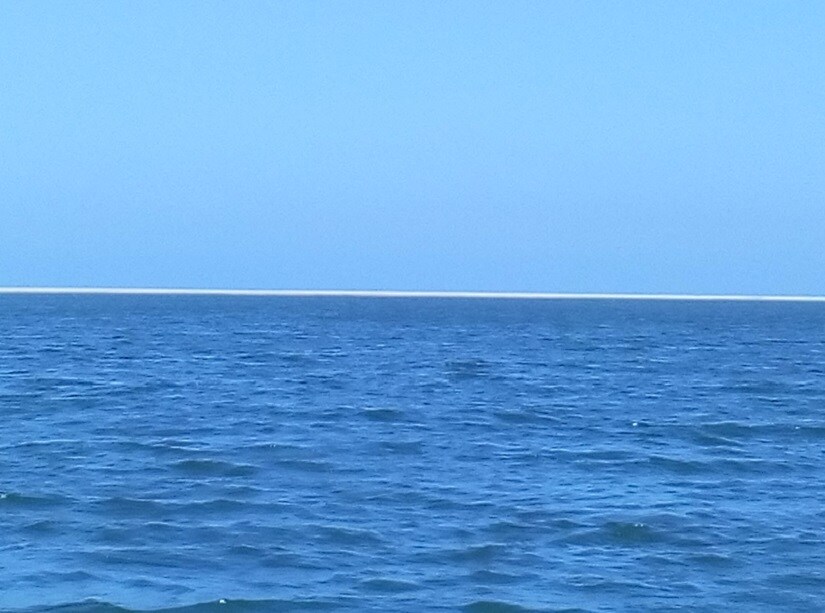 But the proximity gradually unfolds that fine line between the sea and the sky to be what it pragmatically should be – a wide stretch of land. As a party popper of greenery welcomes us to the Paradise, we are taken aback by the truckloads of white sand we see, evenly spread throughout a wide expanse, inviting you to tread on it and approach the azure sea. There are no shacks, just a mushroom-like shed, reserved for the lifeguard, which is as solitary as the candyfloss seller.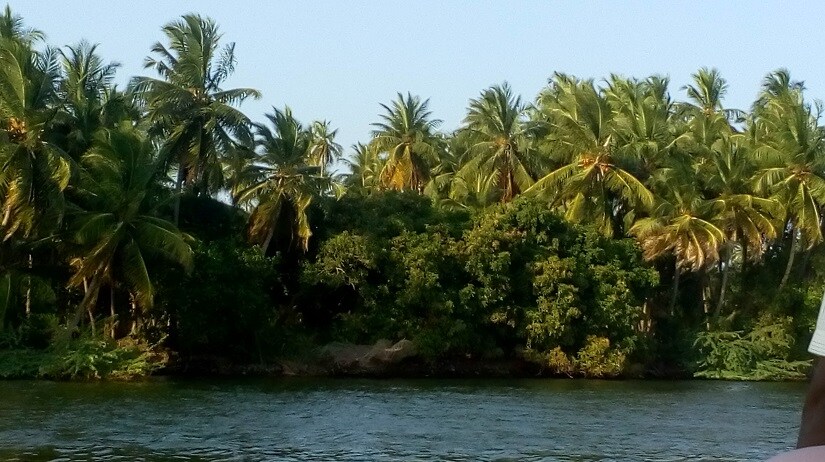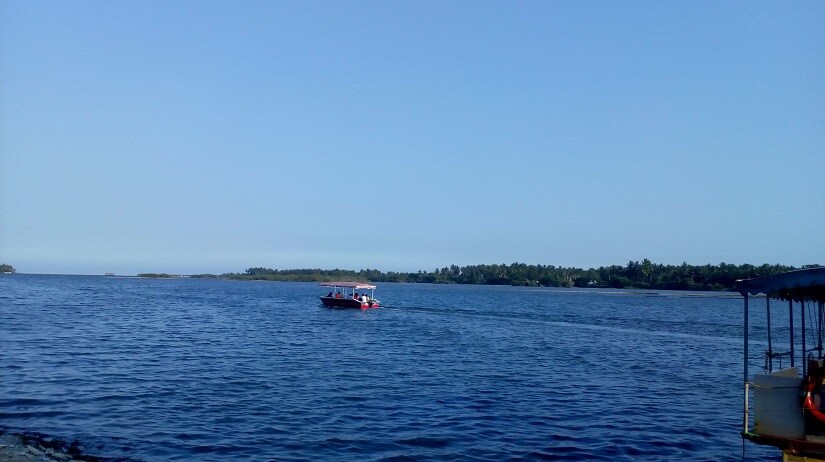 As I take to my bed that day, I wonder why such vast expanses of pristine beauty have not been commercially exploited yet. It seems as if even an inch of unoccupied space pinches my urge to capitalise on it… until the next day, when I visit the French Colony and the old town area.
The people of Puducherry have taken every bit of the French residue and made it their own. No, they do not serve wine in filter coffee tumblers. The packaging and all other superficialities are strictly French yet the essence remains Indian or Tamil, literally.
Whether it is the traditional essences of chandan, sandalwood, neem, rose or even cucumber, they are bottled in chic containers, soaps wrapped up in signature French packaging, candles, incense sticks and shampoos enclosed in such luring cases that you would not mind smelling like a cucumber if it comes in a bottle shaped as an hourglass.
In fact, when you enter Auroshikha or any other such departmental store in that area, you sense a host of aromas approaching you and selling themselves to you. How to pick the one meant for you? It's easy. Ask all your friends to spray their favourite perfumes on your palm. Then, smell your palm. While you will get a fusion of inviting aromas, there will be one that lasts with you. That is your pick, that is the scent that calls to you.
Then, there are the quaint French cafes. They serve the best pizzas, desserts and juices. A large number are owned by the French themselves. At one of these cafes, Tantos in Auroville, I order a Tiramisu to a smiling foreigner. Minutes later, a stout elderly woman seesawed her way towards the table and placed the Tiramisu in a regular steel utensil in it. She half-smiled as she seesawed away, as if telling me to go beyond Instagram and indulge in a not-so-guilty pleasure.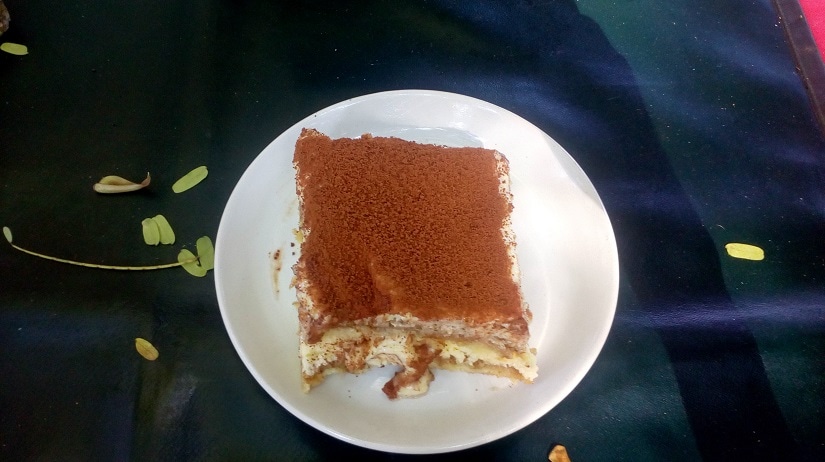 This arrangement might come across as colonial hangover. Old people, who are unable to walk properly, toil for rich foreigners who bank on the tourist appeal of those people's native land. But that is far from the reality. It is the Tamilians or the veterans of Puducherry who exploit these foreigners to bring income to their economy.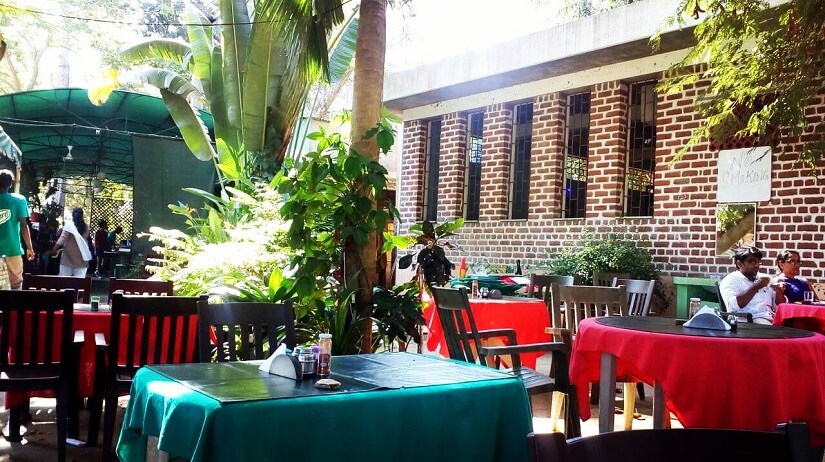 They are clear in their heads – the French culture is here to stay but only as long as it serves as a tourist attraction. It does not permeate into the day today lives of the people who still converse in Tamil, dress the way they do, take autorickshaw (yes, the yellow ones) rides instead of Ola and swear by the idli dosa sambhar staple.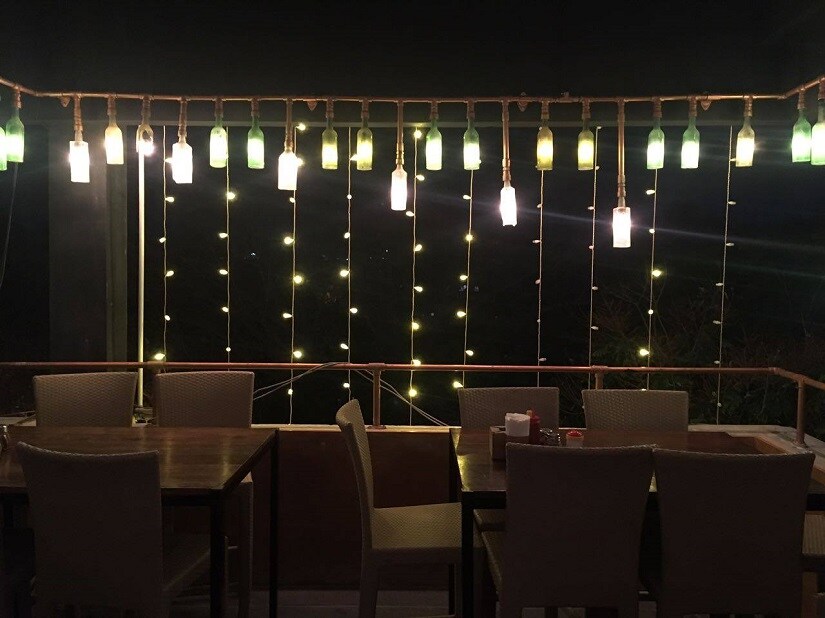 If there is anything else that they have borrowed from the French culture, it is the three pillars of democracy that the French Revolution reinstated. As I walk by the French Consulate building, which is all yellow – the recurrent colour of Tamil Nadu – I see middle-aged women clad in a palette of Kanjivaram saris, bicycling their way towards the Promenade.
The Promenade is a wide stretch of pebbled sea shore that leads up to a towering lighthouse. It acts as the silent guardian of the city when the sun submits itself to the sea, prompting the yellow lights to tingle their way through the dark.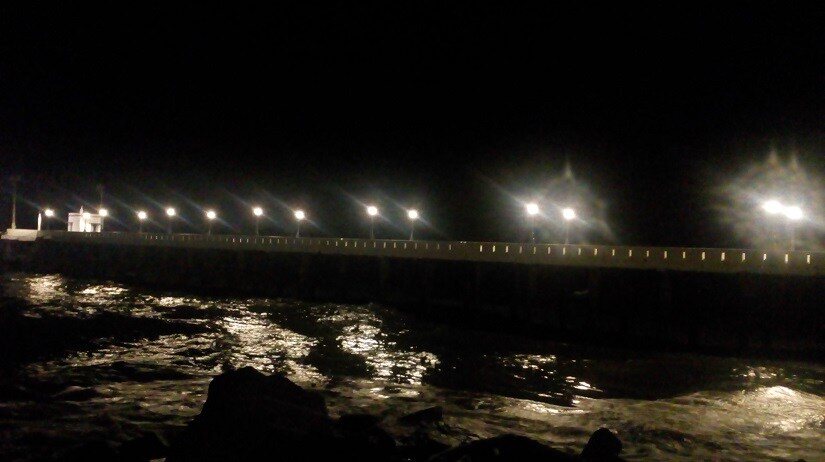 All pictures by Devansh Sharma.
Updated Date: May 14, 2017 13:54 PM