Prince Harry speaks out on depression: Will it help break the silence around mental health?
When a high profile royal celebrity like Prince Harry speaks out about the mental torment that he underwent after the sudden death of his mother Diana, Princess of Wales in 1997, that frank admission can become a potential catalyst to triggering much-needed conversations around mental illness
Despite the hype about the openness of the contemporary world we inhabit, mental health continues to remain — globally — a stigmatised and tabooed subject. Against this backdrop, when a high profile royal celebrity like Prince Harry speaks out about the mental torment that he underwent after the sudden death of his mother Diana, Princess of Wales in 1997, that frank admission can become a potential catalyst to breaking — at least temporarily — the silence around mental illness. Prince Harry, at the time of his mother's death, was 12 years old.
In an interview with the UK-based newspaper Telegraph this Monday, the prince disclosed that he "shut down all his emotions" for nearly two decades after his mother died even though his brother, Prince William, repeatedly urged him to seek help to deal with his grief. After experiencing two years of "total chaos" when he was in his late twenties, Harry finally sought counselling.
He talked at length to the British journalist Bryony Gordon, who has written about her own battles with depression. He also happened to be the first guest on the Telegraph podcast Mad World, a series based on conversations around mental health.
"I have probably been very close to a complete breakdown on numerous occasions, when all sorts of grief and all sorts of lies and misconceptions and everything are coming to you from every angle," Harry said in the interview. Besides bringing to the fore an issue that is rarely publicly talked about, his admission to coping with depression also signalled a new direction for the usually reticent British royal family.
"My way of dealing with it [his mother's death] was sticking my head in the sand, refusing to ever think about my mum, because why would that help?" Harry said in the podcast. He believed there was no point talking about the loss since it would only make him sad, and was not going to "bring her back." He believed in not letting his emotions be "part of anything."
But after twenty-odd years of struggling with grief, the prince decided to go public with his emotional turbulence. Not just that he, along with his brother William and his wife, the Duchess of Cambridge, has just launched a campaign called Heads Together, with the aim of de-stigmatising mental illness.
In the interview Prince Harry said: "I can safely say that losing my mum at the age of 12, and therefore shutting down all of my emotions for the last 20 years, has had a quite serious effect on not only my personal life but my work as well." Explaining that not talking about emotional stress and suffering was "only ever going to make it worse," the prince encouraged people go for help. "You will be surprised, firstly, how much support you get," he said.
The much talked about interview provides us with an occasion to revisit the daunting challenges around mental health that we confront at home. According to the latest World Health Organisation report on depression released two months ago, nearly 7.5 percent of Indians suffer from major or minor mental disorders calling for expert intervention. "The WHO prevalence report underlines what Indian psychiatrists have been saying: the burden of depression cannot be ignored. In October 2016, the National Institute of Mental Health and Neurosciences (NIMHANS) in Bengaluru released a mental health survey that said that the incidence of depression is roughly one in every 20 Indians or 5 percent of the population," stated a Times of India report from February 207.
Drawing attention to a worldwide increase by 18 percent in depression between 2005 and 2015, the WHO report says: "Nearly half of these people live in the South-East Asia Region and Western Pacific Region, reflecting the relatively larger populations of those two regions (which include India and China, for example.)"
Besides the prevalence of large-scale stigma acting as a deterrent to seeking help, several other constraints come in the way of mental health patients accessing healthcare in India. Some of the main impediments to ensuring effective mental health facilities include lack of resources and a dearth of trained health-care providers. According to the Times of India report: "India, for instance, has less than 4,000 psychiatrists to treat its mentally ill people."
However with Parliament approving the Mental Health Care Bill earlier this month, a welcome change could be in the offing. As Mohan Rao and Anindya Das observed in an article in Scroll.in that this "changes the approach to mental healthcare from the previous Mental Health Act, 1987, that primarily focussed on administrative aspects of care in mental hospitals to a more human rights based approach for people living with mental illness."
A beginning may have been made. But much more needs to be done at all levels for mentally ill patients to feel comfortable about reaching out for help.
News & Analysis
As per Spotify, 68 percent of the millennials said that they liked audio advertising as it leaves the scope for them to use their imagination.
Sports
Along with Rashford, Jadon Sancho and Bukayo Saka were also subjected to racial abuse on social media after missing decisive penalties in the Euro 2020 final against Italy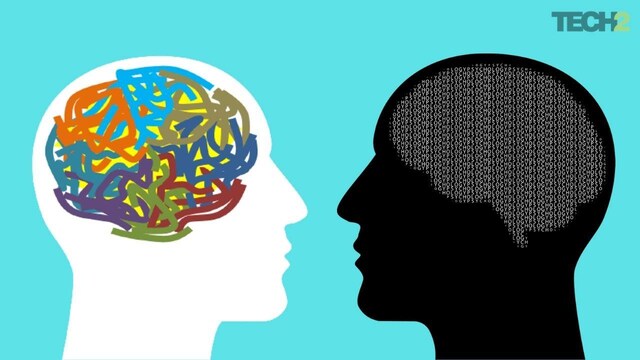 science
WHO's regional director for Europe Hans Kluge said mental health should be considered a "fundamental human right."