Pride and Prejudice turns 200, Mr Darcy stays forever young
Beyond the arrogance and the aloofness, Jane Austen's Darcy had that one quality that women can rarely resist: vulnerability. He was emotionally unavailable and when he did love, it was so rare that a woman, even one as tough as nails as Elizabeth, was compelled to do what she knows she can do best: save him from himself.
By Abhilasha Khaitan
It is a truth universally acknowledged that Pride and Prejudice is among the most read and re-read novels on a woman's bookshelf. My nine-year-old niece has her copy as does my aunt who just turned 60. Even the teenager in our family makes sure her hardcover edition does not gather dust. Notwithstanding the lack of sex, vampire venom and death, it has stood the test of time as a love story for all ages.
Consider that, on January 28, it will have been exactly two hundred years since Jane Austen introduced the world to the travails of a mother trying to marry away five daughters and the greater agony of the men who fall prey therein. Born in 1813 and still a fan favourite — not one of those classics that the school or your parent forces you to read but a book girls still want to own, not just borrow. This unabated appreciation and connection to a period relic forces the question, 'what did Austen do so right'?
For me, the longevity and unanimity of the novel's appeal, especially for women, can be explained in no small part in just two words: Mr Darcy. The social context, set in early 19th century England, may have changed but the search for an ideal man continues to end in the aloof romantic hero who managed to win Miss Elizabeth Bennet's heart. With no apologies to Edward Cullen and Christian Grey, vampires and sado-masochists are not a patch on Eliza's perfectly imperfect leading man, the very human Fitzwilliam Darcy.
Mr Darcy's modern-day appeal has often been questioned and scoffed at. For instance, in 2004, author Cherry Potter wrote in The Guardian, in a piece titled Why do we still fall for Mr Darcy?, "When society was deeply patriarchal, men like Darcy really were severe, remote and all-powerful - in the novel, Darcy even describes himself as "selfish and overbearing". Women were separated from men by all sorts of formal conventions which left them little opportunity to get to know men until after they were married. The question is, why does Darcy continue to have a compelling hold over women, particularly educated literary feminist women, in the 21st century?"
The answer may lie in this: beyond the arrogance and the aloofness, Austen's Darcy had that one quality that women can rarely resist: vulnerability. He did not share affection as freely as the stereotypical 'nice guy', for instance, Mr Bingley, did. He was emotionally unavailable and when he did love, it was so rare that a woman, even one as tough as nails as Elizabeth, was compelled to do what she knows she can do best: save him from himself. That is a trait that has often been a woman's undoing but it is also one that is undeniable — even in the "educated feminist" category.
It was inevitable, then, that over 70 authors have been 'inspired' to retell and reimagine the worlds of Netherfield, Pemberly and in-between. From books written from Mr Darcy's perspective to raunchy interpretations to prequels and sequels, there has been a slew of what can only be called literary fan-fiction. Even the trendsetting chick-lit of recent times that further generated many clones, Helen Fielding's Bridget Jones' Diary, was a modern-day retelling of Pride and Prejudice.
Little did Austen know when she penned this book between 1796 and 1797, originally titled First Impressions and later revised in content and name after the initial rejection, that she had just written the original chick-lit.
The book's influence on popular culture is well-documented in the various movies and TV shows based on it. Obviously Bollywood could not resist either, from the famous Aishwarya Rai Bachchan-starrer Bride and Prejudice set in Punjab, India, to the older, less-talked about TV show from the '80s, Trishna, the importance placed on marriage and the burden of 'daughters' was gleefully borrowed and showcased by Indian makers. Since audiences are guaranteed, the next 200 years may well see more reinterpretations including upcoming alien-attacked and zombie-plagued versions – on the latter I do not jest, that is apparently happening.
But beyond the words and celluloid, did you know – as I just found out and had to share – that even scientists were forced to acknowledge the 'universal truth' of Mr Darcy's appeal? According to a report in livescience.com, "in one of the more bizarre homages to Jane Austen, biologists have named a protein in mice urine after her famed character Mr Darcy from the novel Pride and Prejudice". The report says that "much like Mr Darcy had a magnetic pull on Elizabeth Bennet (and countless readers), the protein is a pheromone responsible for attracting female mice to the odor of a particular male". The protein was thus named 'Darcin'.
Now other period novels have had longevity and dark, flawed male leads too. Take Mr Rochester (Jane Eyre), Heathcliff (Wuthering Heights) and John Thornton (North and South). The leading men from the other novels in the Big 6 – Sense and Sensibility, Persuasion, Northanger Abbey, Mansfield Park and Emma – have strong followings of their own as well, being as they are amiable, charming and more accessible. But much as it may defy logic to many, none have captured the imagination of generations in such an all-encompassing manner as well as Mr Darcy. And, let me add, warped their notions of romance. For 200 years and counting – I cannot stress that enough.
So, thanks for nothing, Ms Austen. It's been two centuries and women and girls, married and single, the world-over are still looking for their Mr Darcy. You're probably smirking from your perch far above, looking down – literally – at the swooning millions who fall for that boorish man on first read and then find no one that can scowl as well. Thanks a lot for that.
(The author writes on popular culture, cricket and whatever else takes her fancy.)
Fwire
Colin Firth's famous wet white shirt scene in the BBC adaptation of Jane Austen's classic novel "Pride and Prejudice" has been immortalised in the shape of a 12-feet sculpture of the romantic hero.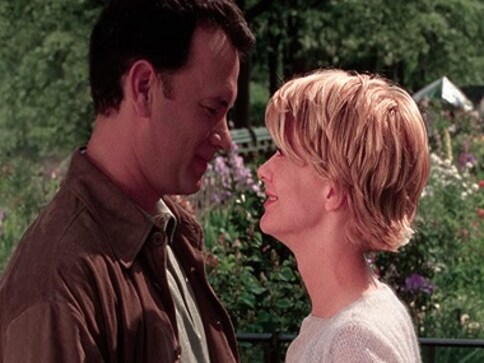 Entertainment
At a time like the coronavirus outbreak, one feels like going back to the old and the familiar, rom-coms like Bridget Jones' Diary and Jaane Tu... Ya Jaane Na.
Entertainment
Andrew Ahn's film Fire Island (2022), written by Joel Kim Booster, engages thoughtfully with many themes – the search for love and companionship, the tension between monogamy and polyamory, loneliness, deception, body shaming, and violation of consent.