Being an expectant mother can be an exciting time in a woman's life. It can also be a confusing, and sometimes lonely, time. Saheli, an app aimed at moms-to-be hopes to alleviate just those feelings of confusion and isolation.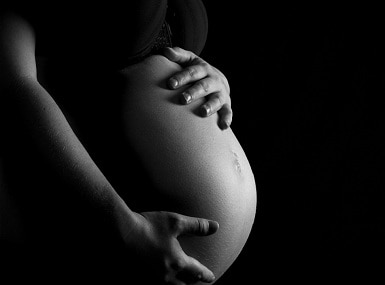 Currently available in three languages (Hindi, English and Bengali), Saheli aims to bring a digital revolution in pregnancy care: an expectant mother logs onto the app, enters her date of delivery, and begins receiving daily updates through engaging, informative and educational videos and images, that help in navigating through specific stages of pregnancy. A closed chat group gives the option of connecting the user with other expectant mothers, and also doctors and other experts who can share advice on a range of issues.
With International Mother's Day coming up this Sunday, 13 May 2018, Saheli is consolidating its work with expectant mothers via an event that's been organised in conjunction with the Delhi Gynaecologists Forum (DGF). The event — called 'Saheli Gorgeous Moms' — aims to celebrate moms-to-be, and will see 150 pregnant women walk the ramp along with 60 gynaecologists.
"Pregnancy is an important experience for women, and this event is an attempt to make this time even more memorable for these moms-to-be," says Barun Das, co-Founder of Mydia100, creators of the Saheli app.
Dr Sharda Jain, secretary general of the DGF — a body of about 1,000 gynaecologists working to raise awareness about women's health issues and driving development projects — said the Mother's Day event was a way to strengthen the doctor-patient bond, something that can be overlooked amid busy schedules.
The Delhi event will mark the first leg of the 'Saheli Gorgeous Moms' initiative, with similar programmes planned for other Indian cities at later dates.
At Mavalankar Auditorium, Constitutional Club of India, Delhi
Firstpost is now on WhatsApp. For the latest analysis, commentary and news updates, sign up for our WhatsApp services. Just go to Firstpost.com/Whatsapp and hit the Subscribe button.
Updated Date: May 11, 2018 17:39:34 IST