Poet, scholar Meena Alexander, known for award-winning poetry collection Illiterate Heart, dies at 67
Meena Alexander was best-known for her award-winning collections of poetry Illiterate Heart (2002) and Raw Silk (2004) among many other literary works.
Renowned poet and scholar Meena Alexander passed away at the age of 67 on 21 November in New York, as reported by Scroll.in. Born in Allahabad and raised in Kerala and Sudan, Alexander received a BA Honors in French and English from Khartoum University and completed her PhD from Nottingham University. She worked as Distinguished Professor of English in the PhD programmes at Graduate Center/ Hunter College, City University of New York (CUNY).
Alexander was best-known for her award-winning collections of poetry Illiterate Heart (2002) and Raw Silk (2004); the former won the 2002's PEN Open Book Award. Her autobiographical memoir, Fault Lines was originally published in 1993 and was later revised in 2003 with new material. It was chosen by Publishers Weekly as one of the best books of 1993. Her two novels, Nampally Road and Manhattan Music were also widely accepted by readers. Her other poems have appeared in global publications like The New Yorker, Harvard Review, Kenyon Review, Threepenny Review and various other journals.
On her volume of poems titled The Shock of Arrival: Reflections on Postcolonial Experience, Publishers Weekly wrote: "Many of the poems and essays in this rich, provocative collection deal with classic immigrant themes of identity, language and dislocation. Alexander starts with intimate concerns-coming to grips with life in a female body, struggling to find an emotional home-but also speaks passionately on broader political themes."
She was conferred with the Distinguished Achievement Award in Literature in 2009 from the South Asian Literary Association for her contribution to American literature. In 2014, she was named a National Fellow at the Indian Institute of Advanced Study in Shimla, adds the Scroll report.
Her eighth book of poetry, Atmospheric Embroidery  was published in June this year.
Several poetry organisations and forums took to social media to express their grief and condolences on the poet's untimely demise.
Write in the light
of all the languages
you know the earth contains,
you murmur in my ear.
This is pure transport.

—Meena Alexander, RIP (1951 - 2018) https://t.co/qJFDqIbbBr

— Poets.org (@POETSorg) November 21, 2018
So sad to see this; Meena Alexander was an exceptional person in every way, as a poet and a human being. I will miss her. https://t.co/YmPk8Q8iNC — Amitav Ghosh (@GhoshAmitav) November 21, 2018
We are deeply saddened to hear of the passing of Meena Alexander, beloved member of the poetry community.

We were honored to host her last month for the launch of her groundbreaking anthology, Name Me a Word. You can listen along on our site. https://t.co/DrCXvOWmca

— Poets House (@poetshouse) November 21, 2018
Hungriest heart where are you now? Wrapped in blue with starched white blouse, hair tucked into braids so tight sparrows sought you out. All your girl's equipage, sac of eggs, pouch of blood, knotted into skin. ... - Meena Alexander (1951-2018). RIP. — Ranjit Hoskote (@ranjithoskote) November 22, 2018
@meenaalexander my dear friend of 35years, extraordinary poet&scholar--passed away peacefully at 8:30am in a #NewYork hospital. She was 67. RIP.--Meena. I'm gutted DearDavid, Adam Svati--my prayers are with you all. Be strong. Her words and spirit will be forever alive for us. pic.twitter.com/PaEkwUyvcs

— Sudeep Sen (@sudeepsennet) November 21, 2018
Rest in peace, Meena Alexander, renowned poet, scholar, & @feministpress author. "All that is here comes piecemeal, though sometimes the joints have fallen into place miraculously as if the heavens had opened & mango trees fruited in the rough asphalt of upper Broadway." pic.twitter.com/hnwGj6cJrP — Feminist Press at CUNY (@FeministPress) November 22, 2018
I woke up to a world which didn't have #FahmidaRiaz & #MeenaAlexander 💔🌹

— Danish Husain (@DanHusain) November 22, 2018
may our bed be stoked with fresh cut rosemary and glinting thyme, all herbs in due season tucked under wild sheets: fit for the conjugation of joy. –– Meena Alexander Rest in peace, Meena. We love you!https://t.co/NH567BqwrU — Kundiman (@kundimanforever) November 21, 2018
"We have poetry

So we do not die of history."

Peace and liberation to your spirit, Meena Alexander. Thank you for your life and your work, for the light and the worlds you left us. Rest now in poetry.https://t.co/ClOiVZN5KT

— Shailja Patel (@shailjapatel) November 22, 2018
"The many births you have passed through, try to remember them as I do mine
Memory is all you have."
— Excerpt from Alexander's poem Krishna, 3:29 AM. This was shared by The Asian American Writers' Workshop on Twitter.
Subscribe to Moneycontrol Pro at ₹499 for the first year. Use code PRO499. Limited period offer. *T&C apply
Arts & Culture
Rather than coming to an immediate conclusion about an event, idea or person, Keats advises resting in doubt and continuing to pay attention and probe in order to understand it more completely.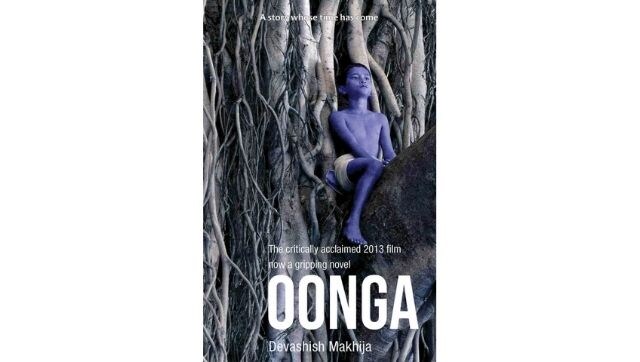 Lifestyle
The story is set deep within the conflict of the adivasis, naxalites, the CRPF, and a mining company.
Lifestyle
"We have always been really interested in sexual wellness as a really important pillar of wellness," Paltrow said of Goop's latest product.