Indians are taking international holidays with a vengeance. In the 80s and 90s, it was the Japanese groups with their ubiquitous cameras that were the face of international tourism. In the new millennium, it was the Chinese who took the tourism industry by storm.
Now it is the turn of the Indians. Go to any tourist hotspot in South East Asia, Europe or the US and you will find a clutch of Indian tourists with their inevitable selfie sticks. A fast-growing economy and rising incomes have meant that by 2020 there would be an estimated 30 million Indian outbound tourists.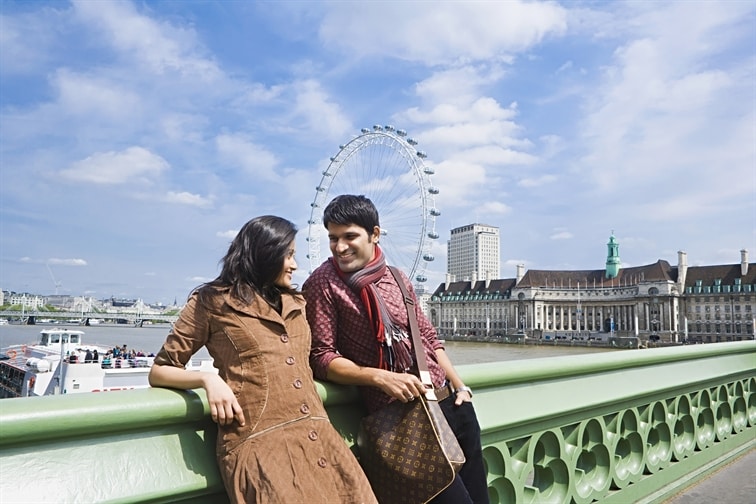 To ensure that your holiday is everything that you have dreamt of, it is better to do some basic amount of planning. Here are some basic tips:
The first one is obviously to check that your passport has at least six months validity before it expires. Otherwise getting a tourist visa could be a problem. In fact, checking on the visa regulations should be your second step. Some embassies take longer to process the visa application, so ensure that you apply well in advance.
The next is planning your itinerary. While some countries like the UK don't require you to provide a detailed itinerary while applying for a tourist visa, for a Schengen visa -- countries required for travel to most of western Europe -- you may be required to give a detailed itinerary along with proof of hotel bookings.
If you are travelling with your family while planning your itinerary ensure that there is something for everyone to do. Dragging a bunch of bored kids around the Louvre, for example, is not a very enriching experience.
You may also need to get extra vaccinations done to visit some parts of the world in Africa and South America. Check on this and ensure that you have taken all the shots well before your departure.
The most critical element of the planning process is of course finances. Given the disparity of value between the Indian Rupee and most international currencies like the US Dollar, the Euro or the Sterling Pound, international holidays can cost a pretty package. You should plan for a cost of at least Rs. 1 lakh per person for a vacation lasting 7-10 days. This includes airfare, accommodation, food, travel and entry fees to various attractions.
To finance this, you could of course dip into your savings, but why do that when a simpler and smarter option is available. Just opt for a personal loan. This way instead of a blowing a huge hole in the savings, you can just repay the cost of a holiday in easy Equated Monthly Installments.
And when it comes to personal loans, who better to turn to than India's No. 1 Bank*--HDFC Bank. The Bank has ensured that the entire loan process is painless and incredibly fast. For example, if you belong to a select group of HDFC Bank customers, your loan disbursal happens in 10 seconds. For rest of the customers, the disbursal is done within four hours. The documentation process has also been simplified thereby saving you a lot of hassles.
The best part is that you can get a loan at EMIs starting at Rs. 2,174 per lakh. This is among the most competitive rates in the industry.
So what are you waiting for? Go and start planning your holiday at your dream destination!
*Based on Retail Loan book size (excluding mortgages)
Source: Annual Reports as on 31st March 2017
This is a partnered post. 
Updated Date: Feb 16, 2018 17:46 PM