Philip Roth: Discovering the quintessential provocateur, from Portnoy's Complaint to I Married A Communist
Like Manto, Philip Roth had the writer's ability to tear every veneer that society glues to its façade
I had no idea who Philip Roth was until one afternoon I saw my best friend of the time sitting on the college lawn with a paperback giggling and at times laughing out aloud. Eager to be a part of every interest he had, I asked him what he was reading.
Incidentally, he had introduced me to Saul Bellow a few months ago. Roth, along with Saul Bellow and John Updike, as per the obituary published in New York Times today, are the triumvirate of writers that "towered over American letters in the second half of the twentieth century."
My friend had a way of mythicising everything about him and in the process diminishing the listener. He embarked on a grandiose description of Portnoy's Complaint's iconic status in American literature, how it is deeply rooted the American Jewish psyche in the popular culture, and how he started an oeuvre of 'American Jewish writing' (a label that Roth shunned till the end). In hindsight, everything he described about Roth was true. It was my friend's manner that was so pompous that it made me feel like an ignorant bumpkin unaware of the great literature of the world.
Nevertheless, I was soon in Khan Market buying a copy of Portnoy's Complaint. It was a humour alien to me. Not just the humour but also the very world that Roth was creating. It did however elicit a few spurts of laughter from me as well.
Portnoy's obsession with sex resonated with the young me. Portnoy in his moments of confession became universal. There was a titillating shock value to his confessions. It was like an embarrassing acknowledgment of one's darkest desires except that Portnoy was doing it willingly lying on a psychiatrist's couch. His daring evoked awe, and a wish that I too could be equally forthright with my thoughts. I became obsessed with Roth and my book was almost in tatters with the many re-reads.
I felt the same sense when I read Manto many years later — the ability of a writer to tear every veneer that society glues to its façade. But such candour necessarily invites criticism, and at times readers' wrath. The rabbis didn't take kindly to Portnoy's portrayal as a sex-obsessed young Jew. The great kabbalah scholar Gershom Scholem denounced the book and claimed it harmed even more than The Protocols of the Elders of Zion, an anti-Semitic text published in Russia at the beginning of the 20th century.
But Roth was no stranger to denouncements and controversies. His perpetual struggle with his Jewish identity led him into conflicts with his co-religionists very early in his career. Defender of Faith, one of his earlier stories published in the New Yorker in the April 1959 issue, which was later included in his debut collection of stories — Goodbye, Columbus — resulted in him being declared a traitor to the community, and he experienced an early form of what we understand as trolling today. Roth was abused by his readers and even denounced as anti-Semitic.
In Roth's own words it was a big assault at 26 and he didn't like it. However, he soon learned to brace himself against such attacks. In an interview to The Guardian many years later he said, 'I don't have any sense of audience, and least of all when I'm writing. The audience I'm writing for is me, and I'm so busy trying to figure the damn thing out, and having so much trouble, that the last thing I think of is: "What is X, Y or Z going to be thinking of it?"'
I remember while growing up hearing murmurs about Manto, Ismat Chughtai, and Rahi Masoom Raza writing uncomplimentary, at times promiscuous insider accounts of the community, and being denounced as sensational writers. I can well imagine the shock that Portnoy's Complaint would have sent through the conservative Jew families through America.
And yet this strain, this socially misfit inside-out account of a middle-class Jewish identity, continued in the iconic characters Roth created like Nathan Zuckerman, David Kepesh, Marcus Messner, or even Philip Roth the impostor in his novels; and was evident in his other works right through his career. So much so, that Roth was accused of solipsism, neurasthenic insecurity, and even rehashing of insufficient material. But his obsession with his identity and its multiple versions, his alter egos, the hall of mirrors he created are best described by the critic Hermione Lee, "Lives into stories, stories into lives: that's the name of Roth's double game".
A few years later I Married A Communist came out, and I bought it immediately. By now I was older, had read a couple of Roth novels, and had a better handle over my literary taste. The title intrigued me. It was unlike any of the Roth titles I had encountered, and soon Iron Rinn's world engulfed me completely. There is a natural charm in being a fallen hero, partly through one's own undoing and partly through the betrayal of those one loves. Almost Shakespearian. Iron Rinn became for me an epitome of the blind spot we all suffer — the simultaneous viewing of oneself as innocent, oblivious to one's own flaws, and the victim of others machinations. Iron Rinn's revolutionary zeal, his hounding by McCarthyists, and his eventual betrayal by his wife Eve Frame and her daughter was a heady tale for me. I was unaware then that critics dubbed the novel a revenge novel. Many considered I Married A Communist as Roth's response to his ex-wife Claire Bloom's memoir, Leaving A Doll's House. Bloom was scathing in her memoir and termed Roth a self-centered misogynist. A tag he never got rid of and was often accused of portraying his women characters as lame or in supportive roles as comfort providers to his male protagonists. Another accusation Roth vehemently denied till the end.
When I became an actor I was fascinated by Roth's writing process, which I found similar to my acting approach. Writing was a tedious process for Roth. Often he would end up writing a hundred pages before he would find a spark in his writing and one meaningful paragraph to make it a basis of his new book's beginning. It's like reading through reams of pages of the script and looking for a handle over your character. He tells Hermione Lee in an interview, "Worse than not knowing your subject is not knowing how to treat it, because that's finally everything." I found so much truth in that statement. As an actor, finally it is the eventual manifestation of the character that the audience sees. All the knowing is just in the head and not apparent to the audience. It takes me to Meisner's approach of repetition and being true to one's instincts. Often, it will lead you into uncomfortable zones but as Meisner himself said, "you cannot be a gentleman and be an actor". And Roth too adds in an interview, "Literature isn't a moral beauty contest. Its power arises from the authority and audacity with which the impersonation is pulled off; the belief it inspires is what counts." As an actor I learned to keep my character and my personal morality separate. Impersonation necessarily requires empathy where one's own beliefs often may act as a block, a filter.
Philip Roth lived a complete life and wrote over 30 books in a career spanning six decades. He gave up writing in 2012 citing exhaustion. He won almost every major award except the Nobel, and I don't think it matters to his stature as a writer. His place in the pantheon of great American writers is secure forever.
Danish Husain is an actor, poet, storyteller, and a theatre director. He tweets @DanHusain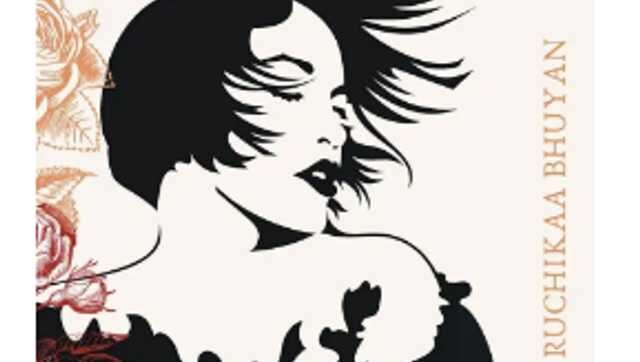 Arts & Culture
From subject, characterisation and style, it has been a great read all through
Lifestyle
There is no better way to honour translators and other people working with languages than reading some translated fiction. This International Translation Day, here are some novels translated into English that you can try
World
Decked up in the required gear, the duo can be seen donning a helmet and a gas mask, to be able to breathe amidst the heavy smoke erupted by the volcano.