The Queer Azaadi Mumbai Pride, like Pride marches across the globe, is a political and cultural coming together of people from the LGBTQI community and allies. It gives sexual minorities the space to express themselves, both verbally and through their outfits, as well as the platform to highlight the injustice meted out to them and to demand rights. Raising slogans together, helping hold the rainbow flag, and meeting people is an inevitable part of the march. But it holds much significance at an individual level too — each face in the crowd has its own story and struggles to speak of. Firstpost spoke to nine people, to understand what Pride means to them.
Roshni is a proud transgender woman. "I come to the Pride every year because it is a celebration of our rights, and we can be ourselves. Although I do believe that you should be yourself at all times — there's no need for an occasion to look pretty. Femininity is universal in nature. You need to love yourself, then what other people say won't really matter. I have always been expressive and bold about my sexuality, I love wearing makeup! I've always wanted to wear a costume inspired by Barbie, so I did it this time!"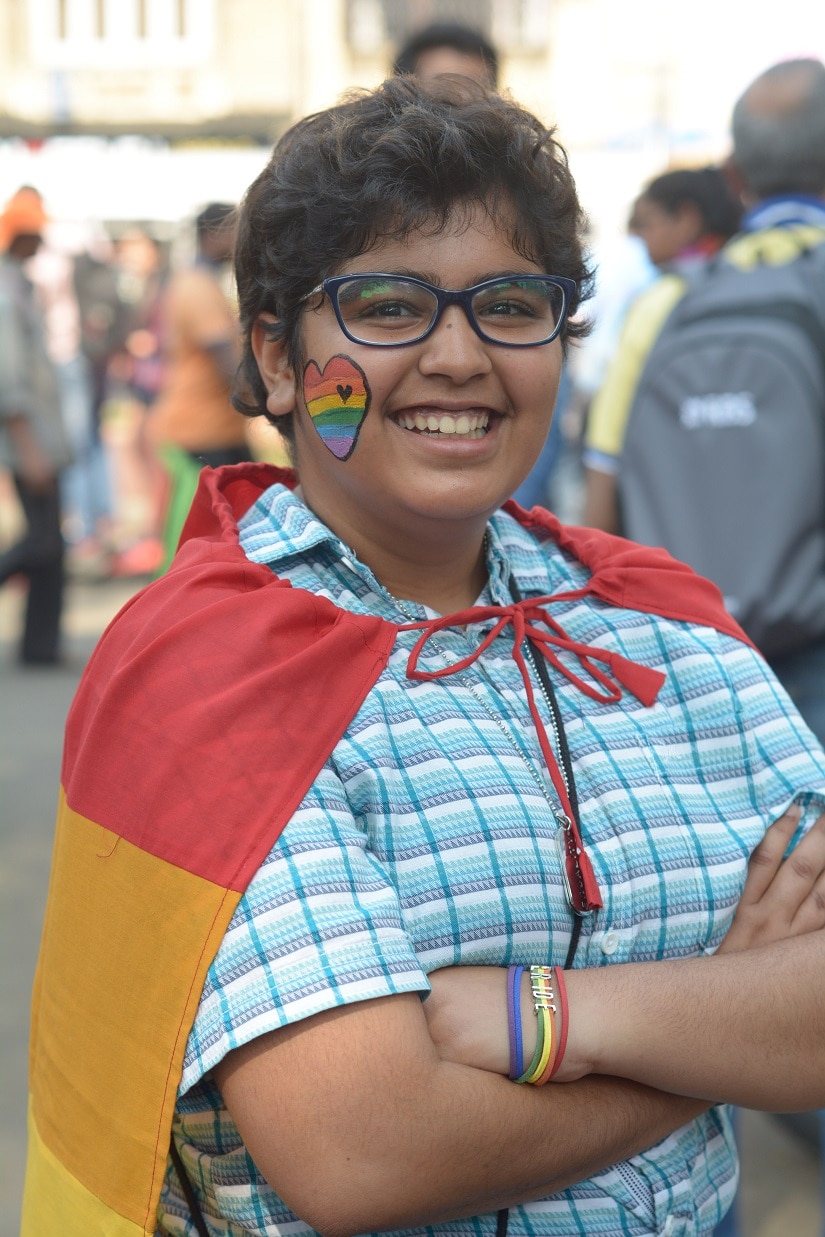 It was 14-year-old Sky's first time at a Pride march. "I've been wanting to be a part of the Pride because I am part of the community. I decided to wear a cape this year."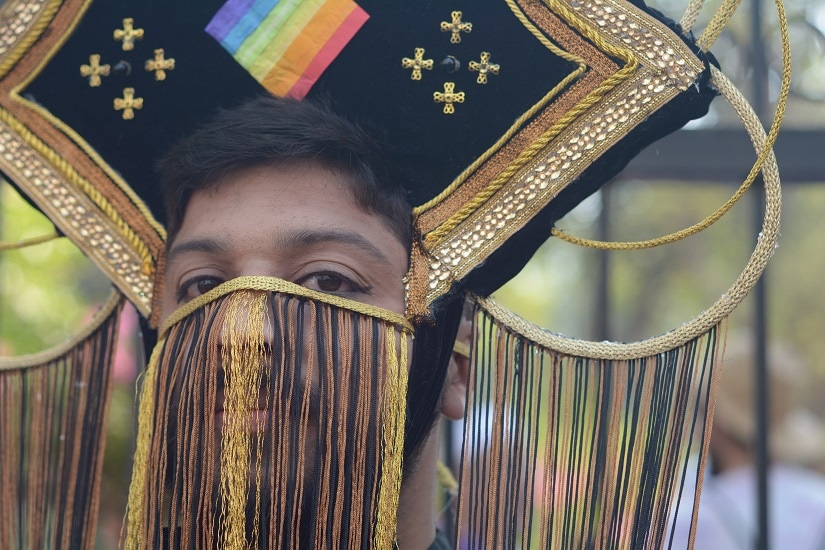 Harsh, 37, has been to Pride marches four times before. He designed this elaborate headgear himself, just as he has been designing his outfits for the last four years. "Pride means proud. To accept myself and to ask other people why they can't accept me.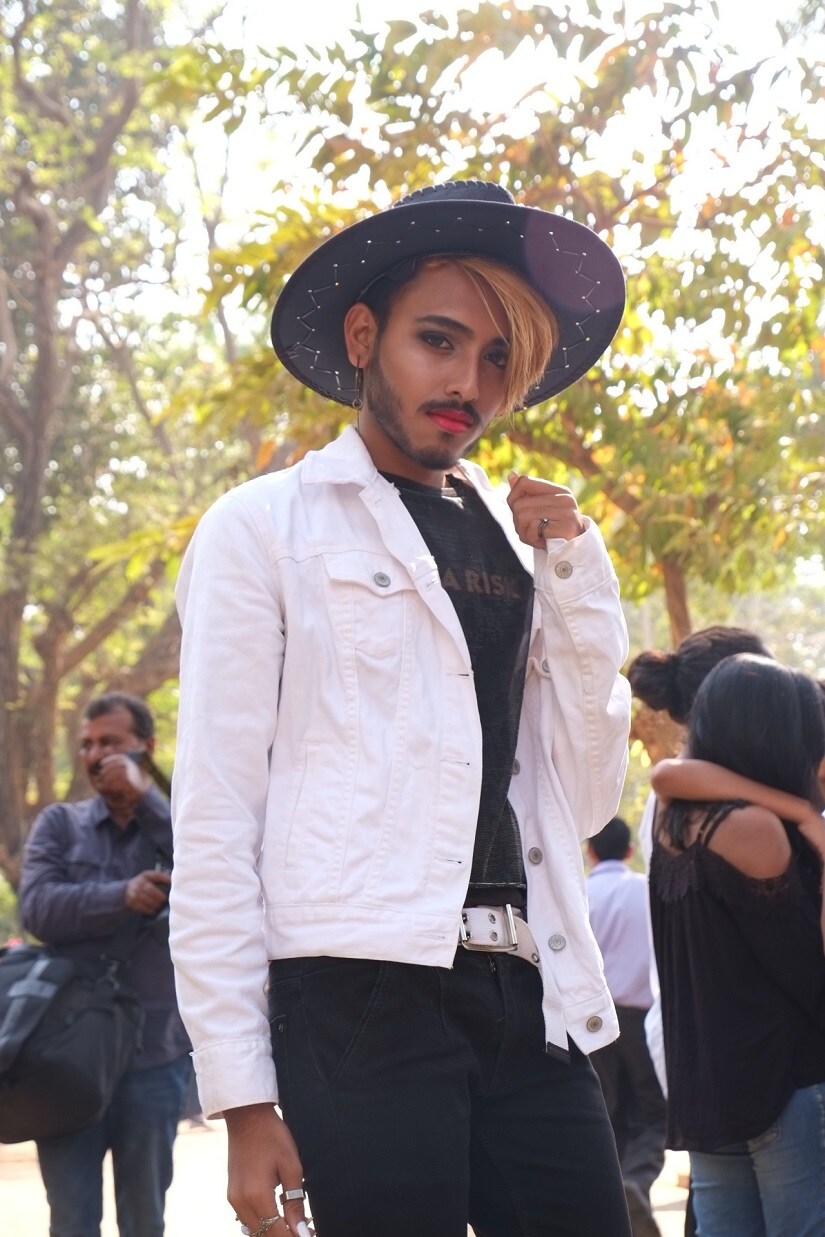 Jason decided to come for the Mumbai Pride because he is an adult now. "I'm very excited to be here. Previously, I used to live with my parents, but now I've moved out to pursue my education. I thought that taking a break would give me some time to focus on my mental health. Pride is a fun place to be, because you can be around people like you and you don't feel so different. This is a once-in-a-year opportunity to be yourself; at other times, you can't walk around with make-up on."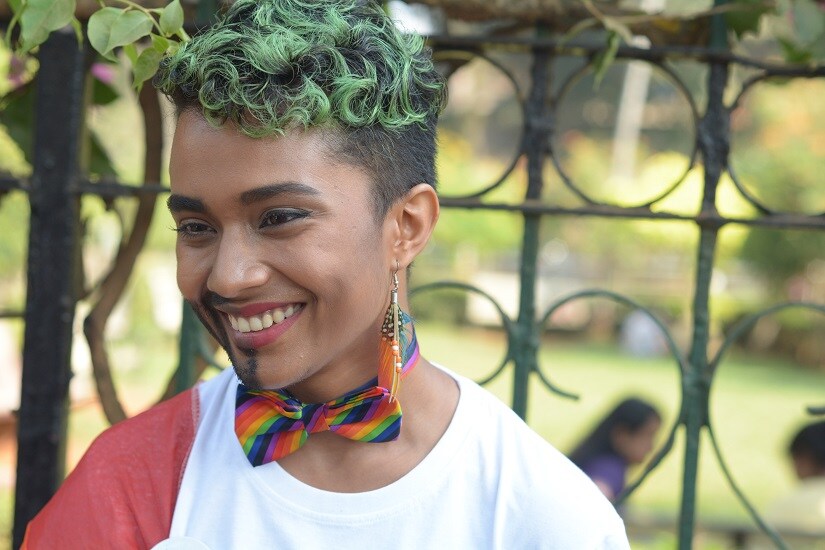 "My given name is Durga Gawde, but I also call myself Shakti." It is the 25-year-old's first Pride in Mumbai. "Pride means that I don't have to feel bad about who I am. Also, it means that we come together, so that we don't feel alone, and we feel proud of who we are. We're all human, no matter what gender, caste, race, sexuality, preference — none of that matters. When people ask what my gender is — I'm gender-fluid — I usually respond with 'human gender'. Sometimes, I feel like a woman, sometimes, I feel like a man. This is the first time I've had the opportunity to physically express my masculine and feminine side at the same time in public or even private."
"I'm wearing a rainbow flag dress, with wings for that added angelic effect!" says Shreyansh, who has been to six Pride marches before this one. To him, Pride is about being himself and making people aware of the LGBTQI community, rather than hateful or dismissive of it.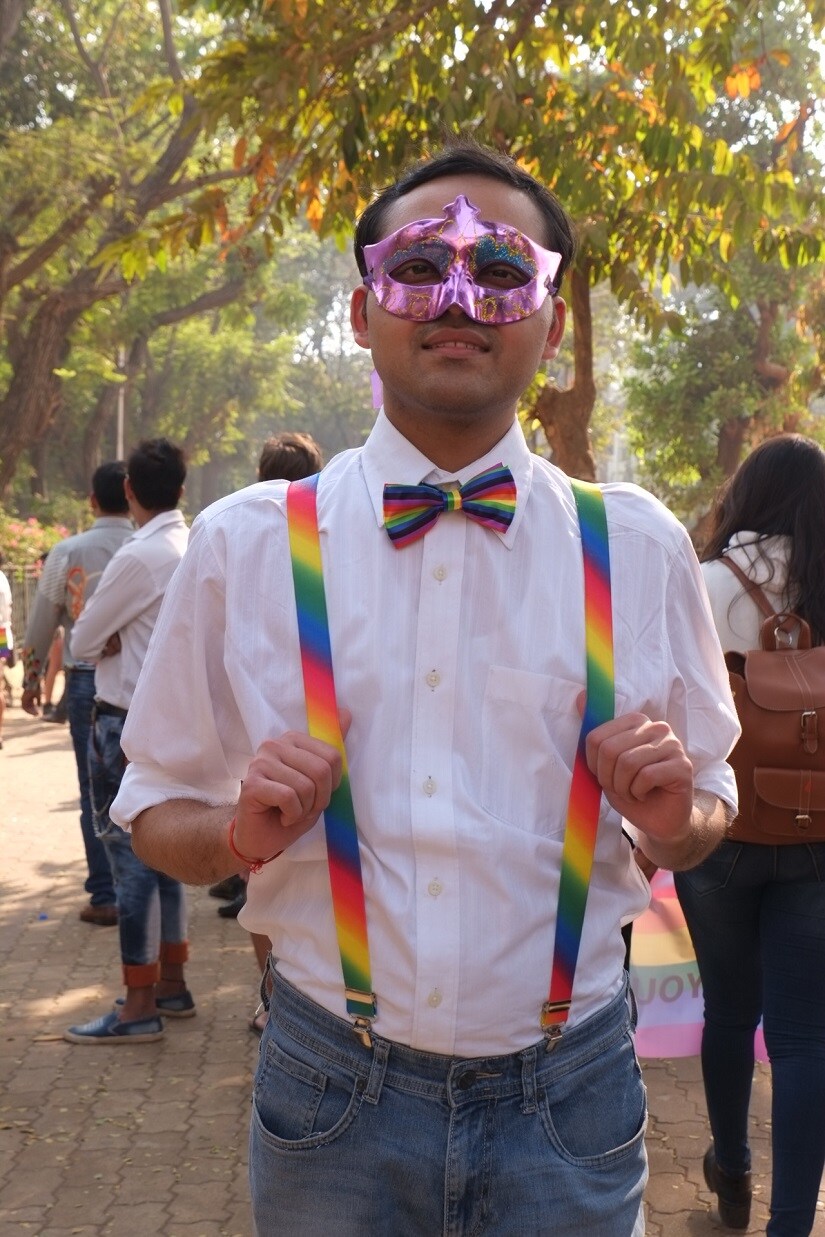 "It's my first pride and I'm not entirely sure what to make of it, but so far, I'm liking being here," said 27-year-old Ekagra. He has come to attend the Mumbai Pride all the way from Delhi. "I never ended up attending the Pride in Delhi. This year, I'm here with my partner — it was his idea actually. It's really special. Even the costume is his idea. We wanted to match, so we're wearing rainbow bow-ties and suspenders."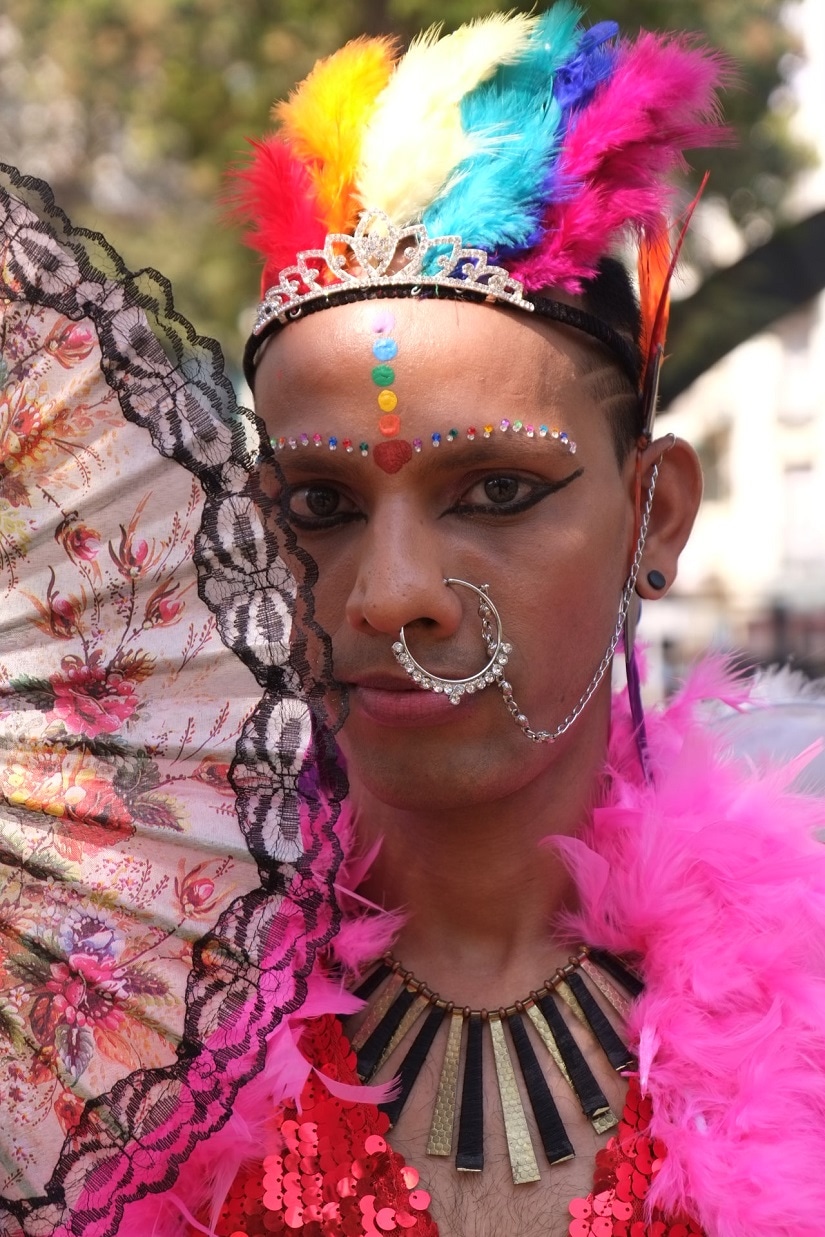 Nisar was keen to get a picture taken, but even more ecstatic to introduce this writer and Firstpost's photographer to their boyfriend over video chat. Nisar's outfit had various elements, ranging from a pink boa to a nose ring, and even a head-dress which had rainbow-coloured feathers.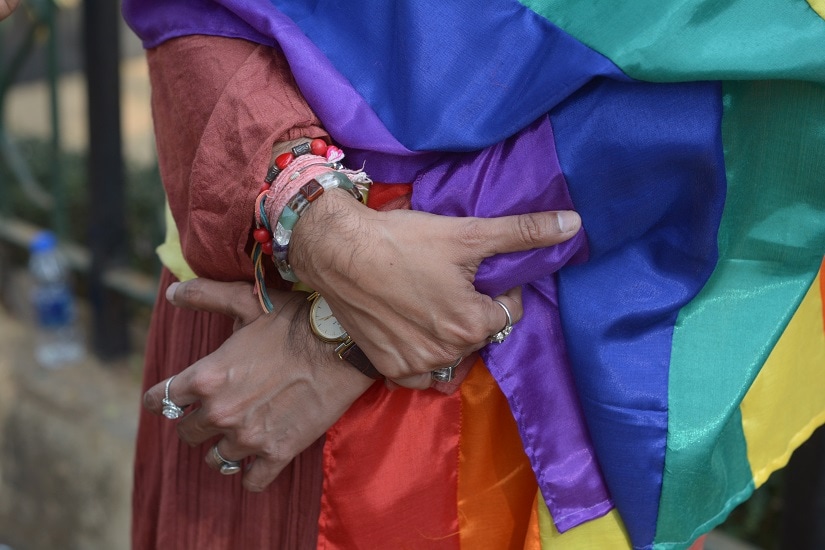 Without the garb and jewellery that one normally associates with royalty, one would not guess that Manvendra Singh Gohil is a prince. The son of the Maharaja of Rajpipla, Gujarat, he is the world's first openly gay prince, but he prefers to mention his job designation before his lineage. "I'm the Indian ambassador-consultant for the world's largest and oldest non-profit organisation — the AIDS Healthcare Foundation — which does HIV AIDS testing in 39 countries. I'm proud, so I come for the Pride."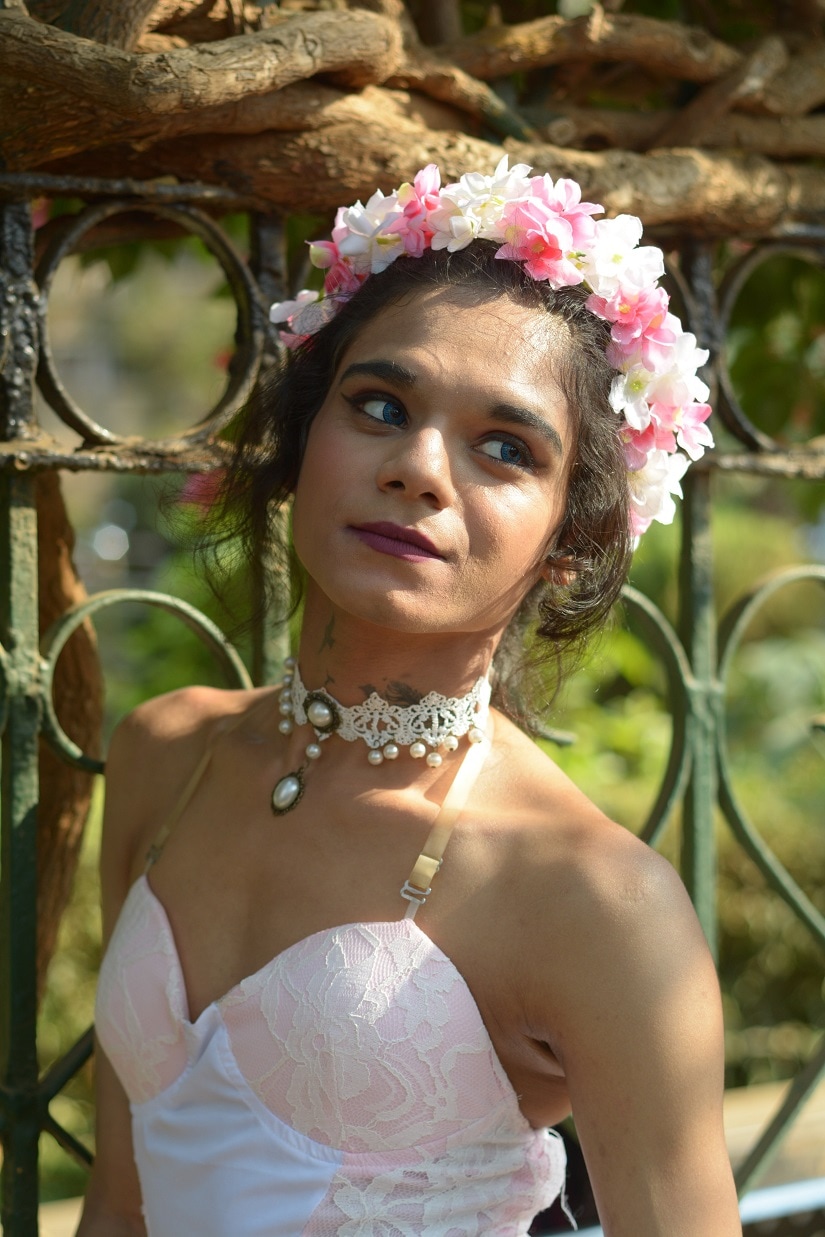 It was this 19-year-old's second Pride. "To me, Pride is a day to fight for our equality and rights. Being a trans woman in India is far from easy, and basic rights are the stepping stones towards a better life for us."
Updated Date: Feb 09, 2018 18:36 PM