Patna Blues' author Abdullah Khan on ambition, the ordeal of civil service exams and George Orwell
Abdullah Khan, the author of Patna Blues, breathes life into the city and highlights the struggle of a young boy appearing for his civil service examinations
Years ago, a young man from a village near Motihari discovered George Orwell in one of his brother's books. He was already a bookworm by then, a teenager passionate about the written word with opinions on a wide range of issues.
In Animal Farm, one of Orwell's finest allegorical works, he read that the English author was also born in his Bihar hometown, and from there began the journey of Abdullah Khan, 'the bumpkin from a village' who went on to write a book in the English language, as he puts it.
The author of Patna Blues, Khan breathes life into the capital city of Bihar presenting it as an important character and a backdrop against which he sets the coming-of-age story of a young boy, Arif, and his ambition to crack the civil service examinations.
In an interview with Firstpost, Khan talks about his novel, the significance of civil services among middle-class youth and his life, which went from being a simple village boy to becoming a townie moving from city to city.
How did the idea for Patna Blues come about?
The idea began to take shape when I was still in college. I used to write for some local newspapers, The Times of India and Hindustan Times on various issues. So I was always keen on writing. And when I came to Patna in 1987 from my small village, it was a new experience. Patna was some sort of a mythical place for a village boy who had never seen a big city. Everything was different. In my village, there was no electricity, no running water, and all these things were new to me. So I got interested and started exploring this city and was astonished to find that Patna was one of the world's oldest cities to have been continuously inhabited. There were descriptions of this city in Megasthenes' works. They had written about Patna and this kind of interest inspired me to write a book about the city.
Initially, I wrote a story where the narrator was Patna, like in Mughal-e-Azam wherein the narrator is India. But it did not work out so I junked that idea and thought of a story where Patna is a character present everywhere.
What was it like growing up in Pandari?
In one way, village life was simple because your needs were limited. You had a lot of space, fresh air. You would get up in the morning, have breakfast and go to school. You need not wait for the school bus.
But from another perspective, in a village everyone is related to you and wherever you go, you are being watched.
So if you are playing, even someone who is distantly related to you would come over and ask why you were wasting your time, why you won't go and study, why you were bunking class. Then the news would reach your mother and when you went home you would be welcomed 'superbly'.
As a newcomer to a big city, what were some of the challenges you faced?
Essentially the challenge was the language. There was no proper school in my village so initially, I was educated in a madarsa which is an Islamic seminary. Here I was studying the holy scriptures — Quran, Hadith — and was mostly exposed to Urdu and subsequently to Hindi. So when I arrived in Patna all my classmates were, obviously, better than me, they knew English better than me. That was the biggest challenge.
And I was a science student so I did not have the option to pursue my studies in Hindi. The chemistry and physics books were in English. In spite of being good at science, my biggest challenge was to understand the subject. I had to first consult the dictionary to understand what was written in the books. And maintaining my confidence, keeping up with my classmates, that was another challenge.
Did you ever face any discrimination because of who you are or where you come from? How did you tackle it?
It happened. In my village, I came from a caste which was considered a high caste. But when I went to study in the madarsa, the majority of students were Sheikhs and there was some sort of a rivalry between the Sheikhs and Pathans. Sheikhs are mostly better educated than Pathans but Pathans say, 'we are the fighters, our forefathers used to be the rulers.' It was a false sense of pride, they were mostly poor with no education but they would still dominate. So if a fight broke out, a Pathan would have an upper hand, psychologically.
So in my school which was in a village called Chandanbada, two to three kilometers from my village, a majority were Sheikhs and they used to tease me, 'Pathan-Shaitan'. Sometimes I cried but my uncle was a maths teacher in the same school and one day I told him about this and he took care of those guys.
Did that change your views about religion or about your roots and faith?
It changed my perception but in a different way. When I got out of my village and arrived in a small town, I happened to meet many people who would talk about Muslim kings, about how they were brutal and try to make me feel guilty. And at the age of 12-13, I used to feel guilty. I used to ask, 'Why did they do so? Now I am answerable for their actions.'
But in the course of time, I started to get the feeling that I should never judge anyone on the basis of caste or religion. I started accepting everyone, whether the guy was a Dalit, Muslim, Hindu, Christian or Punjabi. I lived in Gujarat, Andhra Pradesh, Punjab, Uttar Pradesh, even in Ayodhya, and I have wonderful relations with everyone there.
I was a good friend of a senior functionary of some Hindu parishad in Uttar Pradesh and at the time of the Sabarmati incident, this guy came to my office in our small town of Basti and said, "Khan saab, something may happen in our city." Ultimately nothing happened but he was kind enough to come to my office and drop me to my house. He was actually underground at the time because he had instigated some Hindu-Muslim riots and the police were after him.
Why did you take up civil service examinations as an issue in your work?
Because it was a very common sight. My father also wanted me to appear for civil service examinations but I was not interested, I wanted to pursue media studies. But my father was very keen and I appeared for the prelims. I did not clear the exams. And around me, there were so many guys, so many cases of burnouts who would spend 10-15 years preparing for the exams and at the end of the day, they would get nothing.
One of the guys even committed suicide. His father was a well-known advocate but this guy was so passionate about the IAS exam that after he failed to clear the fourth attempt, he went to the Gandhi Setu and jumped. His body was fished out from the river three-four days later. So I thought all these stories should be told because civil services is a general aspiration of the middle-class Biharis.
In Patna, you would find 50-60 guys out of 100 who would try for civil services.
Has Orwell influenced your work?
No, Orwell influenced me in a different way. When I passed my 12th and was starting with BSc, I had read only a few novels in English, I was reading Hindi and Urdu and I was not aware of the existence of George Orwell. In the early 90s when my brother was doing his BA, he got a book in which there was a story called Animal Farm.  The book said that the author was born in Motihari so I read about him and found that he was considered to be one of the greatest writers of the 20th century. So I thought if this guy from my hometown was such a splendid writer, I could be a writer too.
And my next novel titled Aslam, Orwell and a Pornstar, is specifically about Geroge Orwell. In the book a guy called Aslam Sherkhan is born in the same house as Orwell and begins to believe that he is in fact the incarnation of George Orwell. It is set in Motihari and Los Angeles.
Was reading a habit you cultivated over time?
Actually, it all started when I was five or six years old and my father gifted me the Balbharati.
At the time I was not aware that books existed beyond the classroom.
So I asked him, "What is this book? Is it for class?"
And he said 'no, this is a storybook. Similar stories like the ones you hear from your dadi or your mother are written here.' I was fascinated.
Then, when I was in class seven one of Patna's Hindi newspapers, Pradeep, published a serialised version of Devkinandan Khatri's Chandrakanta and I got addicted to that. This was the first instigation and soon after I shifted to my nanaji's place, where my maternal uncle had big almirah full of books, mostly pulp fiction, and in one year I had finished reading the entire cupboard full of books.
What are some of your favourite works?
I am very fond of Phanishwar Nath 'Renu', Premchand, Manto, and Chughtai.  I used to read Deputy Nazeer Ahmed's didactic novels. But the influence on my writing is mostly that of Renu because he was the person who has portrayed the rural life in his works like Teesri Kasam.
Find latest and upcoming tech gadgets online on Tech2 Gadgets. Get technology news, gadgets reviews & ratings. Popular gadgets including laptop, tablet and mobile specifications, features, prices, comparison.
India
Yadav, a seven-term MLA from Patna Sahib, has served as a minister in all the previous NDA governments in Bihar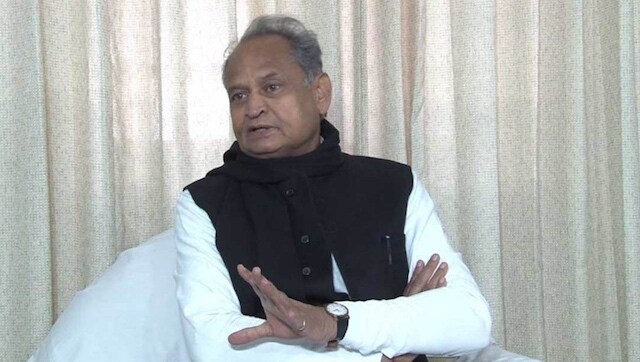 India
While several party leaders echoed Sibal's comments in an interview with a newspaper, Gehlot said that there was "no need" for Sibal to speak about internal issues in the media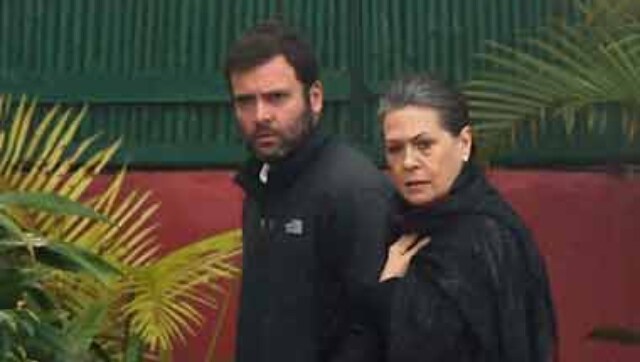 Politics
At the national level, the Congress needs to revive itself to provide the necessary framework for a national Opposition