Pascal Mazurier-Suja Jones case ruling shows the 'motherhood' trope has become farcical
Society has a skewed view of motherhood, and years and years of patriarchal brainwashing has made women draw 'Lakshman rekhas' around themselves
Five years ago, Pascal Mazurier a former French diplomat who lived in Bengaluru with his family, was accused by his wife Suja Jones of sexually abusing their three-year-old daughter. On 20 April 2017, Mazurier was acquitted.
The Mazurier-Jones case was a problematic one. However, this article is not about the many contentious issues surrounding the case which have been widely discussed in the media and in social circles. This is about the objectification of motherhood which came to the fore when the judgement was being read out.
It was the father who was on trial, but the judge who acquitted him chose instead to dwell at length on Suja Jones' 'un-motherly' behaviour.  The judge seemed to imply that if Suja had been a "good" stay-at-home mother and not the partying type, her child would not have been subjected to the abuse! In other words, the guilt was shifted from the accused perpetrator to the mother who tried to get justice for her child.
Jones was accused, among other things, of going out shopping in expensive malls without her children, going out to parties without her husband, moving about with male and female friends, and — horror of horrors! — taking nude pictures of herself and sending it to her husband at his behest. She was even accused of irresponsibility for leaving the child alone with her father while she went partying! Yes, it was the partying (which was mentioned more than a dozen times in the judgement) which did her in. No good mother goes partying.
Nowhere was Mazurier accused of being un-fatherly because he asked his wife for those pictures. And because the nanny and the driver testified that he did not party, the stigma of being accused of abuse was also wiped out. In fact, the judge went one step further and said that because he was having regular sex with his wife, he did not have any need to rape his child!
The motherhood trope is becoming almost farcical. Everyone uses it to prove a point: Lawyers, politicians, family patriarchs, vigilantes.  A politician who has never been a mother becomes Amma to the masses. The cow is our mother and so is the earth and the Nation itself! The advertisers use it ad nauseum and so do filmmakers. Mothers filled with plastic joy waltz happily to the nearest box of detergent the moment the kid comes home with heavily soiled clothes. They cook ten-course meals for large finicky families without getting a hair out of place. 
And, come Mother's Day, the commercial media goes berserk, carrying the objectification to new heights. Pamper her. Take her to a spa. A special meal.  Clothes. All the things a woman is supposed to desire and is missing out on while she is busy mothering.
Do any of these objectifiers even know what it means to be a mother? Motherhood is tricky business. It has no special template. A mother just is. She has a visceral hormonal bond with the child inside her womb which continues much after the umbilical cord is cut. Even mothers who bring up children who are not biologically their own have the same visceral link with the children they raise. But this does not mean they have to dress or behave in any particular manner — or even raise their children in any specific way.
A mother may pamper her child or not. She may toil in a field or in a corporate office. She may be a back-up dancer in an 'item song' or an airlines pilot. She might be married or single. She might be cradling a much desired and longed for baby in her arms. Or she might have had motherhood thrust upon her by circumstances. She may sell her body to feed her child and she may take out her anger and frustration on her child. She may party or stay at home. She may be religious or not. None of this in any way defines her motherhood. Because a mother, like everyone else around her, is human. Neither a deity, nor a doormat.
Society, however, has a skewed view of motherhood. Years and years of patriarchal brainwashing has made women draw 'Lakshman Rekhas' around themselves. They are on perennial guilt trips, worried about being perceived as "bad" mothers. Bright, professional achievers go overboard trying to run perfect homes because they are afraid of being judged as bad mothers. Unlike fathers who feel guilty about going home when there is work in the office, mothers feel guilty about staying back at the office because their children need them. How much of this social conditioning and how much generic?
Perhaps the time has come for us to cut through the chatter and take autonomy over our motherhood. After all, the hand that rocks the cradle — rules the world.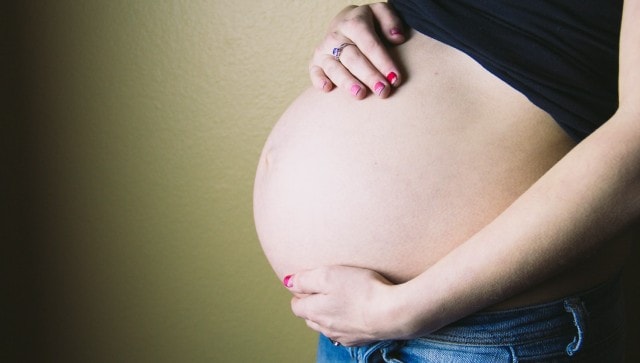 India
Mother's Day 2021: When is Mother's day celebrated in India? Date, Significance, History and Importance of Mother's Day, Mother's Day is a day for many people to show their appreciation towards mothers and mother figures worldwide. This year it will be celebrated on Sunday, 9 May. All you need to know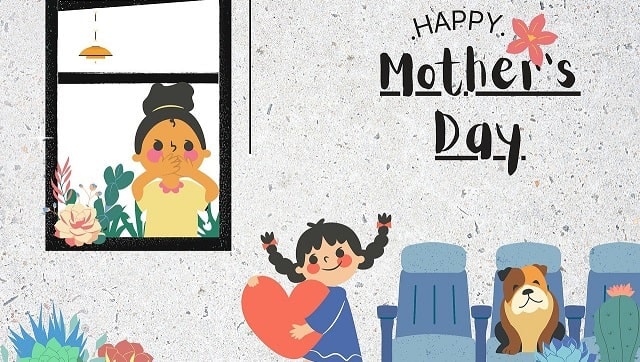 India
Here are some Mother's Day wishes, images, quotes, status, and messages. The occasion was first officially recognised by the 28th US president, Woodrow Wilson in 1914
Lifestyle
A farmer's daughter, Roohani grew up labouring on the land like most other children in Agh Mazar. But unlike her five siblings, she had her eyes on her father's tractor, and developed an uncanny knack for driving it at an early age.