Participation of women in workforce in India fell 10 percent in the last decade, says study
The participation of Indian women in the workforce fell 10 percent in the past decade as India recorded the lowest female labour force participation rate.
New Delhi: The participation of Indian women in the workforce fell 10 percent in the past decade as India recorded the lowest female labour force participation rate, a joint industry chamber Assocham-Thought Arbitrage Research study showed on Sunday.
"There is an urgent need to create more jobs and entrepreneurship opportunities to promote women empowerment thereby making them economically independent as female labour force participation (FLFP) rate in India has fallen significantly by 10 percent during the last decade, Aan Assocham-Thought Arbitrage Research study noted," Assocham said in a release in New Delhi.
Though there was a spurt in the number of working women in India during 2000-2005, increasing from 34 percent to 37 percent, the female labour force participation rate has reduced continuously thereafter and reached 27 percent in 2014, the study said citing World Bank data, of the period when India's economy was experiencing unprecedented growth.
"There are certain primary reasons for low participation of women in the labour force like lack of access to higher education among women, dearth of opportunities to work. Even lack of flexibility in working conditions tends to dissuade women from joining the labour force as they turn to their domestic duties," Assocham said.
The FLFP rates during the period among BRICS countries was found to be - China (64 percent), Brazil (59 percent), Russia (57 percent), South Africa (45 percent) and India (27 percent).
Moreover, the gap between rural male and female labour force participation in India in 2011 stood at about 30 percent while in urban centres gap was more pronounced at around 40 percent.
"This can be attributed to social and cultural curtailment and often the lack of work opportunities," the report said.
As per the latest available data, the FLFP rate in India was about 36 per cent as of 2011-12, with 31 out of 35 states and union territories scoring rates below the national average.
"Only erstwhile Andhra Pradesh, Chhattisgarh, Sikkim and Himachal Pradesh fared better in this regard," the statement said.
"Considering that even a 10 per cent increase in FLFP rate can boost GDP by 0.3 percent, according to The UN Economic and Social Commission for Asia and the Pacific, it is imperative that policy measures and programmes are introduced and implemented to increase the participation of women in the workforce in India," it added.
Find latest and upcoming tech gadgets online on Tech2 Gadgets. Get technology news, gadgets reviews & ratings. Popular gadgets including laptop, tablet and mobile specifications, features, prices, comparison.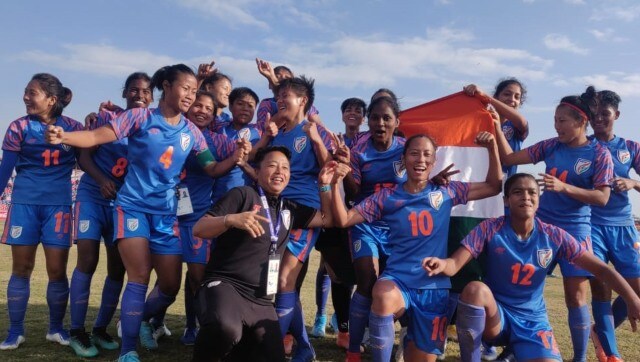 Sports
Women's football in India faces an unprecedented challenge and an uncertain future with the economic downturn caused by the COVID-19 pandemic. With its largely unprofessional structure, it runs risks of losing players and clubs.
First Cricket News
After coming close to leading India to the ultimate glory in 2017, senior cricketer Mithali Raj is hopeful of tasting success in the 2021 ICC Women's World Cup and ending her career on a high.
Entertainment
It is important to credit recreational entertainment for taking steps in the right direction. However, it is equally important to be critical of spaces that are propagating the same regressive narrative they claim to discredit.