Parsis maybe the desi panda, but what about other endangered Indians?
In Chattisgarh at least 13 women died thanks to botched sterilisations. Meanwhile the JiyoParsi campaign encourages Parsis to 'not use condoms tonight.'
This is one of those only-in-India surreal moments. In Chattisgarh at least 13 poor women die thanks to botched sterilisations. One of them is Chaita Bai from the Baiga tribe, a Particularly Vulnerable Tribal Group, for whom irreversible interventions like sterilizations are supposedly banned. Meanwhile in another corner of India, the JiyoParsi campaign goes into full swing urging another dwindling group to "Be responsible. Don't use a condom tonight."
The Jiyo Parsi campaign is happening because the Government of India "considers it necessary to intervene immediately to arrest the declining trend of population of Parsi community and reverse it to bring their population above the threshold level."
To that end Parsis have become as some have put it, the Indian equivalent of the panda - cute, cuddly, and crankily resistant to reproducing. And now like the panda couples in zoos, the Parsis are finding their mating habits have become public spectacle with the authorities cheering them on from the sidelines. Check out this 8 Reasons to Date a Parsi Guy on Indiaopines.com.
Though the Parsis and the Baiga are both declining, there is one big difference about why that is so. The Parsis have low fertility rates so all the ads reassure them "Should you face any fertility obstacles, Jiyo Paris is a 100 million rupee initiative to increase the numbers of the community." But Sulakshana Nandi of the Public Health Resource Network tells The Hindu the real problem faced by poor forest dwelling tribes like Baiga, Behor, Pahari Korvas is infant mortality. Their fertility rates are in fact often higher than the general population. "So, instead of trying to decrease the number of deaths in these communities, the government chose to make them have more children," Nandi told The Hindu. That means these forest-dwellers "along with dealing with the destruction of their traditional livelihoods, poverty and lack of access to services, have to struggle with large families which have been forced on them."
The JiyoParsi ads are meant to be funny. As Lara Balsara, part of the team at Madison World that produced the ads tells Mumbai Mirror "We wanted to appeal to young couples without the ads looking like sermons. What would be a better way than making fun of ourselves?"
And sometimes it zings. Like the ad that asks unmarried Parsi men "Isn't it time you broke up with your mom?" And sometimes it misfires like the one showing a Parsi woman looking at the erstwhile Parsi colony now renamed Hindu Colony.
"But if we don't all marry early and have plenty of babies, these colonies are going to be empty. Till other people move in. Think about it."
Obviously the ad makers should have thought more about that one and how it sounds. That ad will be withdrawn.
The ad campaign is funny, tongue-firmly-in-cheek and as Anant Rangaswami writes "it's a campaign that only Parsis could have gotten away with creating." The government might be alarmed that over 31% of Parsis are above 60 and over 30% are "Never married" but it could never have cuttingly asked "Will your boyfriend ever be as successful as Ratan Tata? Who are you to judge, Nicole Kidman?" Perhaps given the dire situation Parsis should petition the government to push for same-sex marriage so that even gay Parsis could settle down and raise little Parsi children through surrogacy with governmental blessings and subsidies. Clearly, when the Total Fertility Rate drops below 1, all hands are needed on the deck.
Yet all jokes aside this is still happening in a country with a population of over 1.26 billion, 17.5% of the world's population which is why there is so much pressure on sterilization and clearly more haste than care in those camps. That's what makes Jiyo Parsis feel truly so surreal. And that is why the Central Sector Scheme for Containing Population Decline of Parsis in India says in item 3.1 "The scheme is meant for the notified minority community i.e. Parsis only."
The disappearance of any group is tragic and a tear in the fabric of a nation. But it's happening all over the country. Usually we shake our heads sadly but shrug as the last Bo speaker dies and indigenous tribes disappear from forestlands whose minerals we want. Unlike the Parsis, in those case government programmes of development, settlement and industrialization directly contribute to the disappearance of those groups. But these groups don't have a philanthropic heritage, dhansak recipes and great corporations so we tend not to mourn their passing with quite such alarm. Chances are none of us knew a Bo speaker anyway. They quietly become footnotes in our march to modernity. Or dead bodies in a sterilization camp in Chattisgarh. The brother-in-law of one of the victims in Chhattisgarh said the women were "herded like cattle".
Pandas versus cattle. India is a diverse country indeed.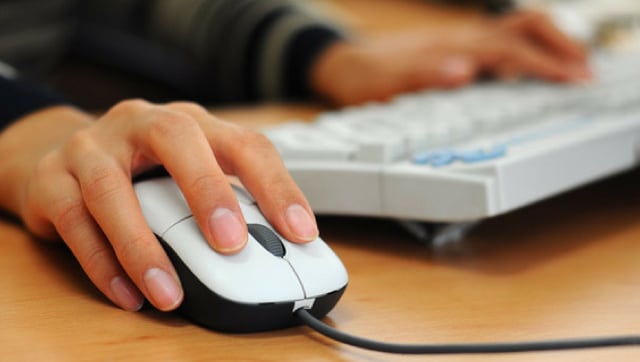 India
The commission said that the date to register for the exam has also been extended till 11.59 pm on 20 May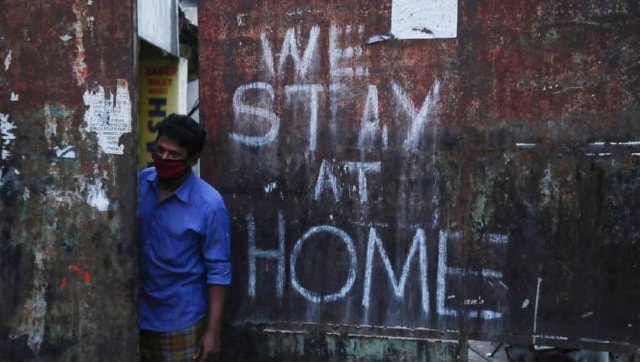 India
On Sundays, only petrol pumps, hospitals, medical establishments, medicine shops, PDS shops will be allowed to function, an officia said
World
A video shared by Israeli PM Benjamin Netanyahu's spokesperson purportedly of Palestinian militants firing rockets at Israelis from civilian areas in Gaza Strip was taken down by Twitter, as it was a 2018 clip from Syria or Libya