Papon's Hometown Heroes: Story of singer who revived folk music is now a web series
Papon talks about his journey to become a famous folk musician in the Indian music scene.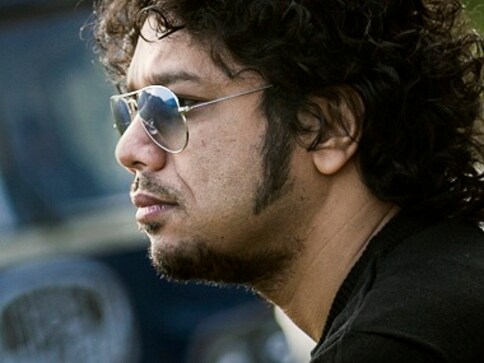 Angarag Mahanta has come a long way from his hometown of Guwahati in Assam.
Guwahati is the capital of Assam, and is a place where nature and music are the first things on the minds of the residents. Mahanta or Papon as he is better known to fans, comes from a long lineage of music in his family. Now, a web series by Red Bull titled Hometown Heroes narrates the singer's journey, in the style of a documentary, as he travels back to his roots in Assam and tells us how he become a famous folk musician in the Indian music scene.
The web series gives us a glimpse of the breathtaking beauty of Assam and Papon explains how he came to make music in Assam amidst the green hills and fruit orchards. As he tells Firstpost, "Growing up with my parents was a musical education in itself, both my mom and dad come from musical backgrounds. My mother, Archana Mahanta, used to sing for the All India Radio". His parents, Khagen Mahanta and Archana Mahanta, were both patrons of folk music. His father was an exponent of folk and traditional music of Assam, and was known as the 'King of Bihu', and was even conferred the Sangeet Natak Academy award in 1992.
Papon's initial training was in Indian classical, Borgeet (religious) and folk music. "I initially started out as a architect, but then I found my calling in music, so I dropped out," he says. He first started producing music in Assamese, then moved to Delhi and gradually shifted his focus to mainstream Bollywood music. His first music album in Assamese titled Jonaaki Raati, was released in 2004. He also sang the song 'Sajana' for the little known film Let's Enjoy in the same year.
Here's a track from his first album:

The series then takes us to Delhi, where he went to try and establish himself as a singer. We might think there was an obvious language barrier, with Papon being more comfortable singing in Assamese than Hindi. But as he mentions in Hometown Heroes, the move to Delhi helped him master the language and soon enough he was able to sing melodious songs in Hindi. "I used to also love singing ghazals in Hindi from a very young age, so that helped in mastering the language," says Papon.
It was in 2011 that he came to nationwide prominence with his song 'Jiyein Kyun' in Dum Maaro Dum and 'Kyon' in Barfi! (2012). His stint on Coke Studio made him an even bigger star. He also sang the soulful 'Moh Moh Ke Dhage' for the National Award-winning 2015 film Dum Laga Ke Haisha.
Papon's niche seems to lie in making folk music, which is generally fated for obscurity, into a composition that is loved by everyone.  Although Assamese is his first language, he has also sung in Punjabi, Tamil, Marathi, Mishing and Bengali.
Nature inspires him to make music. Assam's scenic beauty, according to Papon, is matchless. He says, "There is nothing more peaceful than sitting on the hills in Assam, watching the days go by. Nature inspires me to write music."
Watch this segment of Hometown Heroes as Papon talks about his love for nature and how it inspires him to make soul-stirring music: