Pakistani actor Veena Malik is the unlikely poster girl for freedom of expression
Pakistani actress Veena Malik and her husband had been sentenced to 26 years in prison by an anti-terrorism court for telecasting a "blasphemous" programme.
Last night at the witching hour, the lights went out on Comedy Central. And darkness shall prevail for 6 days because the Delhi High Court has upheld a decision and stated that Comedy Central had telecast "vulgar" and "obscene" content which was also derogatory to women. After the trauma of the humour going out of my life at midnight, this morning I awoke to the news that Sodom and Gomorrah had spread from India's TV screens to Pakistan's. This time around, the punishment was far worse.
Pakistani actress Veena Malik, her husband Asad Bashir Khan, Mir Shakil-ur-Rahman the owner of Pakistan's Geo TV and Jang Group and TV anchor Shaista Lodhi had been sentenced to 26 years in prison by an anti-terrorism court for telecasting a "blasphemous" programme.
What was this blasphemy that the unsuspecting people of Pakistan could not look upon without turning into a pillar of salt?
On May 14, Geo TV had telecast a programme called Wuthu Jago Pakistan, which showed a mock marriage between Veena Malik and her husband. The programme which was broadcast live on Geo TV, reportedly showed "Veena Malik dancing with her new husband while a group of Sufi musicians sang a devotional song about the wedding of the Prophet Muhammad's daughter". After religious groups objected, the channel publicly apologised and published an apology in the group's English and Urdu newspapers.
A petition was filed in May against the show and the infidels, stating that they had "used derogatory language" and were guilty of "committing blasphemy by airing objectionable contents" against the family of the Prophet. And for committing this sin – an anti-terrorism court in Gilgit-Baltistan had sentenced the quartet to 26 years in prison. The judge, Raja Shehbaz Khan also placed a fine of 1.3 million Pakistani rupees on each of them as well. They can of course appeal against the judgment.
The good news for Veena Malik – and of course her band of merry convicts– is that verdicts by courts in the Gilgit-Baltistan region don't apply in the rest of Pkaistan, because it isn't considered a full-fledged province by Pakistan. According to an NDTV report, the region is controlled by Pakistan, but is part of the Kashmir region which India also claims. Dekha, how our disputed border can come to the rescue of the persecuted and vilified? Who would have thought that some good would come from the fight over Kashmir?
You can't but marvel at Veena Malik's propensity to get embroiled in one controversy after another. And how whenever she tries to do anything related to telecasting her marriage, it is always doomed. When she was on this side of the border, Malik – after her earth-shattering turn on Bigg Boss – was supposed to participate in Veena Ka Vivah. This was part of the Swayamvar series of shows in India, which are a take-off on The Bachelor and The Bachelorette. This is the same show in which stunners like Rahul Mahajan found love that lasted a couple of years and got their 20 seconds of fame. But poor Veena's show never took off because the channel it was to be aired on, Imagine, shut shop. Imagine that.
Now when she crossed over and finally fulfilled her dream of telecasting a mock marriage ceremony, she gets charged with blasphemy and convicted. Fake marriages are not her friend. You have to wonder though, whether Geo TV was being foolhardy as well because it doesn't take a rocket scientist to know that a song about the Prophet's family as backdrop to marriage-for-entertainment would rile up our right-wing counterparts across the border. Yet, it's been reported that many channels have carried similar programming. But Geo TV is more vulnerable because it's already involved in a showdown with the Pakistani military.
That religious groups in Pakistan have risen up against such blasphemy isn't surprising. It's as much par for the course as the Shiv Sena, Sri Ram Sene and other dodgy politico-religious groups going on rampages against TV channels and canoodling couples in India. Which is why I find it strange that neither Geo nor Veena Malik considered the repercussions of their actions.
This incident makes one thing clear. That whether we are on this side of the border of that, there are self-appointed moral and culture police who want to determine what the rest of us should or not see or do. We are basically same-same, but different.
More important – and amusing - is the unexpected image makeover of Veena Malik. I have very low expectations from anyone who can get involved with MMS-friendly Ashmit Patel. But to sentence her to 26 years imprisonment and charge her with blasphemy, is ridiculous. Especially for the reasons cited. No one would have ever thought of it, but Pakistan's clerics who were appalled by Veena Malik, might just have pivoted her into becoming a shining symbol against intolerance. Veena Malik had already had an infamous run-in with a cleric on Pakistani TV. Now Pin-up girl Veena might have just become a poster girl for freedom of expression. Carpe diem, Veena.
Lifestyle
Through this fortnightly column, Tales From TJ Road, Bachi Karkaria tells the story of Mumbai's metromorphosis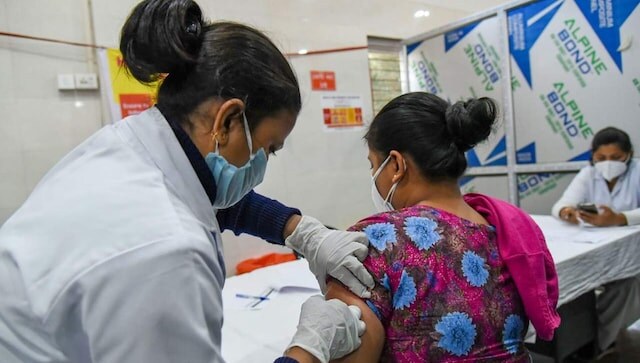 India
The Central and the state governments must move more quickly than they have to contain a potentially disastrous situation
Entertainment
In a post on Instagram, Rahul Roy confirmed he, his sister and brother-in-law have tested positive for COVID-19, but have no symptoms.