Outrage in the time of social media: How Facebook, Twitter enable and empower rage
Will 'anger management' in today's world need a social media intervention as well? As outrage culture grows on Facebook, Twitter, that's a question we must consider.
When Aditya Gupta, one of the founders of iGenero, a digital and web solutions firm, wants to explain how powerful agitations spread across social media, he gives the example of the Indian freedom struggle.
Then too, outrage was communicated from one person to many, as a form of domino effect. "But the 'many' in this case was still relatively a small group of people," he says.
With social media, that 'many' has grown to be a huge number.
In 2013, researchers at Beihang University of Beijing studied messages on Weibu, the Chinese version of Twitter. They wanted to look at what emotion spreads fastest on the platform; they did this by studying what emoticons were embedded in the messages that were shared the most.
What they found? That anger is the emotion that spreads fastest on social media. Joy was a distant second. (The other emotions that were studied included sadness and disgust.) The only instance in which anger might be outstripped by another emotion was 'awe' — such as news of a landmark scientific discovery.
The very things that characterise social media — its contagiousness, wide reach and ability to 'organise' people, the circumventing of traditional 'gatekeepers' of information like news media or public relations teams — are what makes it so easy for outrage to spread on it.
Gupta equates it with a bush fire; like the domino effect he mentioned earlier — but "on steroids".
A 2013 study found that people who were susceptible to "internet rage" were also angrier than the general population". In that sense, the outrage we see on social media is an extension of who we are as people.
Anger is also the emotion that gets us to act. The limbic system in the brain (which also controls fear and desire) is where anger originates: It primes us to act first, think later.
And social media doesn't require much effort of us; it is, as experts point out, 'costless': it takes nothing to click on a like button, or re-tweet or share. You have the satisfaction of being part of a movement without having done anything at all. There is a lower barrier to action.
What this means, is that anger can spread unchecked on social media frequently, in a way that it would very rarely in the offline world.
Slate for instance, looked at what had caused the most outrage on social media in 2014 — the team found that there was one subject (whether this was a person, an issue or an event) for each day of the year.
Many of these triggers are genuine. They deserve our anger, and outrage. Many of these are also not as genuine.
(Elsewhere in this edition, you'll see why some incidents cause outrage and other equally worthwhile ones, don't.)
Where an individual may have vented his or her agitation over something to friends, family or by writing a letter or complaint or organising a meeting or door to door signature campaign, he or she now has a (potentially) vast audience, a proactive audience that can spread the message in very little time and across a very wide area.
Experts say that a social media crisis can spread in an hour. There's a factor called 'content velocity' that comes into play here, where the faster a piece of content garners reactions on social media, the higher it ranks on news feeds. So the faster people click, the greater the reach, and the more eyes that content will be placed in front of.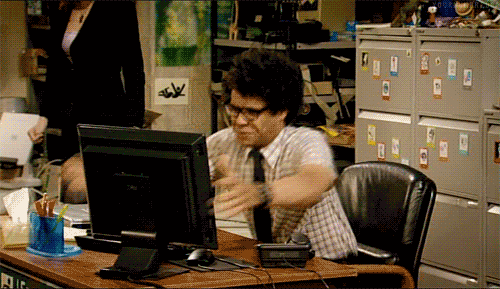 Typically, an 'outrage cycle' begins with a controversy (which may have been reported by traditional media), the public 'piles on'. This reaction of such a large number of people then becomes news, reports of which further intensify the anger. Then, the anger 'splinters' — there's a group that's angry, and there are others who're angry at the first group for being angry! The outrage however, may lead to an apology or some form of (usually temporary) solution from the object of the anger, even as some sentiment over 'why are we outraging over X when there are so many other issues to be angry about in the world' continues.
While outrage spreads very quickly on social media, it also dies out fairly soon. When describing the phenomenon, the phrase 'fangs of a rattlesnake and the attention span of a gnat' has been used. As Americus Reed said, social media amplifies the illusion of outrage — "of the million or so people expressing anger, barely 100 will take action that has some practical consequences".
Nikhil Wad, a digital media expert, says that the outrage culture on social media has certain consequences (and not just on the quality of discourse — studies have established that messages that invoke strong emotion are more popular on social media than fact, detail or information-based posts).
"Outrage culture has grown on social media at a very alarming rate. It has become so easy to lash out at someone. Call it a boon or a curse, but yes it's on the rise," says Wad. "And to make it worse, people in disguise troll people even more. Many create profiles just to bring down someone else."
While outrage on social media has had a positive impact in instances like the Delhi 2012 gangrape, the Lokpal Bill agitation etc, it has also made it very easy for trolls to target unsuspecting victims.
Wad gives the example of a girl who was relentlessly trolled when she incorrectly tweeted out an RIP message on Muhammad Ali's death. "Within minutes, many caught on to the tweet and suddenly this girl's hitherto unknown profile became a troll magnet. She finally deleted her account, but several fake accounts were created under her name, and the trolling went on."
All of which makes one wonder — will 'anger management' in today's world need a social media intervention as well? On that thought, we'll go find something to not outrage over.
World
Communal clashes have ensued in the country after temples in Bangladesh were vandalised by some unidentified miscreants during Durga Puja celebrations on Thursday
India
The city's cops are known to use latest trends to spread awareness about various issues
Entertainment
Being multilingual, it allows anyone who wants to be heard, to express through the unique voice in the language of choice.