Out and Proud: How Pallav Patankar fought discrimination, failure to live life on his own terms
Pallav Patankar works hard to bring happiness into the lives of LGBTQ people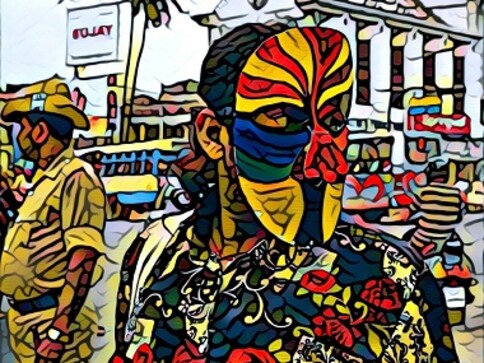 As 3 February 2018 marks the Queer Azadi Pride March in Mumbai, we're publishing six compelling coming-out stories: first-person accounts of coming out about your sexuality or gender to friends, loved ones, colleagues or even to yourself. This interview was part of Harish Iyer's 'I'm Coming Out', published by Juggernaut Books, in which the personalities he speaks with explore what it means to be gay in India.
"I don't have a sob story, Harish," he says, his lips curling into an impish smile, "and I'm not going to make one up because there are real people out there with horror stories of abuse and torture and I will not mock their pain."
This is why I love Pallav Patankar.
He calls a spade a spade and is honest enough to recognise his privilege. Pallav is blessed with a no-nonsense, zero-drama family that loves and supports him. He says his mother recognised the early signs of his sexuality when he was just a boy.
When he was eight years old, Pallav was bullied by a few boys in the local playground. They called him names like 'dheela' and 'chhakka' because of his effeminate body language. He was shaken by the experience, and came home crying. But his mother sent him back with a stern warning: 'Never come back crying from a fight. Always give it back to your opponents. You have to stand up for yourself.'
Pallav took his mother's advice and never looked back. He was a good student; his teachers loved him. He was also popular among the girls and fellow nerds. Pallav was not only his mother's favourite, he was loved by parents of other children too. They often admired how well-behaved and focused he was with regards to academics. Pallav understood very early on in his childhood that the bullies were jealous of him because of his talent and qualities, and he started calling out their insecurities every time they targeted him. "Hell, I even made out with some of the same boys when I grew older," he says with a wink.
Pallav is a healer by nature and wanted to study medicine. After Class 12, he appeared for the medical entrance examination but lost out by a few marks. He was 17 then, and the disappointment affected him greatly. He was bogged down by his negative thoughts. He felt that his failure in the exam was connected to his sexuality. If you meet him today, it is hard to believe that at one point Pallav had suicidal thoughts. But as contradictory as it may sound, beneath Pallav's dark thoughts ran an undercurrent of ambition.
"I gave myself an ultimatum – either sort things out for yourself or get help, or kill yourself. Don't suffer through life without doing something about it," he says.
During this complicated time in his life, Pallav was more open about his sexuality. He began to drop hints, leave clues for his family. He asked his mother not to set aside any of her jewellery for his future wife and give it to his sister instead. He would also politely but firmly ask his relatives to mind their own business when they complained about his effeminate body language. As a teenager, Pallav grew up in an India that was yet to acknowledge homosexuality, let alone embrace it. He needed answers to the many questions swirling through his mind, and there was only one man who seemed to have them. His name was Ashok Row Kavi, the founder of India's first gay magazine, Bombay Dost.
"I thank Ashok Row Kavi every day for helping me become the man I am today. I was a teenager when I called the Bombay Dost helpline. I left my contact details with them. When they called me back, they realised I wasn't an adult and said they could not discuss sex and sexuality with a minor," recalls Pallav.
Pallav was asked to come back after he celebrated his 18th birthday. So he waited and called The Humsafar Trust – India's premier support group for LGBTQ people – a week after he turned 18. This time they listened and invited him to one of their meetings in south Mumbai.
"And my world exploded into one joyous rainbow. Suddenly I was surrounded by people like me. I didn't even know there were so many gay men in Mumbai!" says Pallav, reminiscing about his first tentative steps in this new world. He met and spoke not only to Ashok Row Kavi and other pioneers, but also to young professionals who inspired him. "There were gay lawyers, accountants and doctors," says Pallav, describing how normal he felt after meeting fellow gay men.
He started bringing some of his friends from the support group home in a bid to prepare the ground for coming out to his family. Pallav first came out to his sister and then to his mother. "My sister told me that she always knew I was gay. My mother was a little surprised but she supported me. However, she said that I should wait a while before telling anyone because they may not understand it," says Pallav.
As it turns out, Pallav's mother was right. With each passing year, Pallav's relatives grew more and more curious about his single status. Things became more complicated because his sister was married. At every family gathering, his aunts would keep pestering him about getting married. "Why aren't you married yet? Don't you like any girl?" they'd ask, with a hint of mockery in their eyes.
But Pallav always had a witty comeback for every offensive jibe or insinuation. "I'll get married when it's legal," he'd say, making no attempt to conceal his sexuality. That would shock people into silence. Gradually his relatives began to figure out his sexuality. They didn't completely accept him, but they knew better than to probe, or they'd be at the receiving end of one of Pallav's masterful verbal slaps. "Beyond a point, they were scared to bully me," says Pallav.
He went on to study life sciences and headed to Madurai to get his Master's degree. There, he fell head over heels for a man he describes as his one and only love. His name was Sagar, and he meant the world to Pallav. "Sagar was everything I ever wanted in a man. He was curious, energetic and adventurous. He could make great conversation and was sexy to boot! Everything was perfect till our careers took us to different cities."
Pallav went on to work for top pharmaceutical companies across India. Sagar, too, travelled extensively for work. But they made it a point to meet as often as they could to make their long-distance relationship work. "But we all know how long-distance relationships end," says Pallav.
They decided not to be exclusive whilst promising to always be honest with each other. Honesty was the virtue Pallav valued the most in their relationship. "Sagar asked me if I had been with someone else. I replied in the affirmative," Pallav says in a hushed voice. "You know, I didn't want to throw it in his face. It was an honest reply to a question that was asked." Predictably, Sagar was upset about Pallav's confession. "I told him I would rather be in an honest relationship than lie to him."
About their decision to be nonexclusive, Pallav says, "He was okay with it but he requested me to never ever tell him about my 'affairs'," Pallav pauses and adds, "I said to him… if you don't want to know, don't ask."
The relationship did not last very long after that. They continued being friends and spoke occasionally. Then, tragedy struck. Pallav learnt that Sagar was diagnosed with a serious mental condition. He says he would not have broken up with Sagar had he known about his condition.
Sagar was pressurised by his family to marry. He chose to confide in Pallav and seek his acceptance. Pallav staunchly believed that gay men should not ruin an innocent girl's life by getting into this sort of a marriage. In his defense, Sagar said he had never really been gay and that his relationship with Pallav was just a phase. This seemed to affect Pallav more than he cares to admit. To this day, he hasn't been in a serious relationship with anyone. The guilt, pain and regret have held him back. But I know Pallav. Nothing can hold him down for too long.
Shortly after breaking up with Sagar, Pallav decided to put the relationship behind him and he turned into a globetrotter of sorts. He travelled to locations in southeast Asia and Africa for work, and life became a series of exciting adventures. "I once spent two nights holed up in my apartment building in Kinshasa, Congo, even as rebels and security forces exchanged gunfire outside," says Pallav.
After his many adventures, when he returned to India, Pallav decided that the corporate sector could offer him nothing more, and he plunged headlong into social work. He joined The Humsafar Trust, spearheading several grassroots-level campaigns for creating awareness about safe sexual practices, as well as HIV and AIDS.
Until recently, 40-year-old Pallav was working alongside his heroes – Ashok Row Kavi and Vivek Anand. He supervised awareness and fundraising campaigns to help fellow gay men and women deal with their sexuality in a healthy and stable manner. If you ask people who know Pallav really well, you'll be hard-pressed to find anyone who has a negative opinion of him. Some people hero-worship him, some make their romantic feelings for him evident, because Pallav is a powerhouse of energy. Even after leaving The Humsafar Trust, he continues helping organise and execute various campaigns.
But Pallav is looking for his next adventure. A few years ago, he decided to give in to his long-standing desire to cross-dress. "It was liberating and limiting at the same time," he says. While he felt calmer after donning a saree and proper makeup, he looked so convincing as a woman that straight men started hitting on him.
"I got the opportunity to discover first-hand what a woman has to go through every time she steps out of the bounds of her home when I was invited to play the title role of Urmi in a short film by the same name. This helped me build empathy that ultimately brought a new sensitivity to my work at The Humsafar Trust," says Pallav, "This brought to the fore my feminine side which I had suppressed for many years."
Pallav and his volunteers visit villages where they counsel that lonely, effeminate gay boy secretly playing with his sister's dolls and tell him that he has nothing to be afraid of. He continues to be my hero, and always will be. There is never a dull moment with him. He is the go-to person for the LGBTQ cause. I have seen him work hard to bring happiness into the lives of LGBTQ people. He seems rough and practical, but he has a coming out story too. And now that it's been told, I hope it inspires you to stay strong and face each day with grace.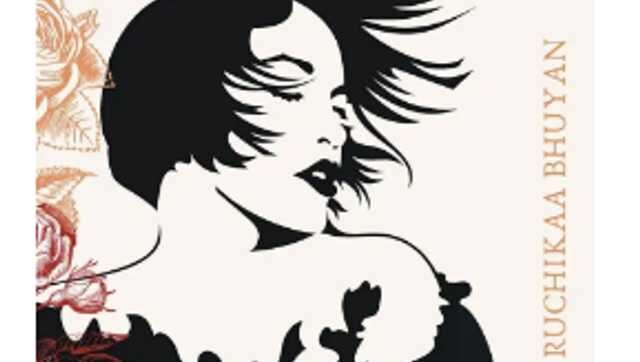 Arts & Culture
From subject, characterisation and style, it has been a great read all through
Football
After comments by Qatari officials this year, FIFA reaffirmed that LGBTQ rainbow flags would be allowed around stadiums.
World
The march had been intended as the cornerstone event of the EuroPride gathering, but the interior ministry banned the march, citing security concerns after right wing groups threatened to hold protests