Open letter to a stray dog: We have done more harm than good to your breed, and other animals
Writes equal rights activist Harish Iyer on the culling of stray dogs: 'Killing is never the answer, and witnessing something as horrible as culling of a bleeding, screaming, crying sentient being leaves a horrible dent in the minds of people who perpetuate it and also those who witness it.'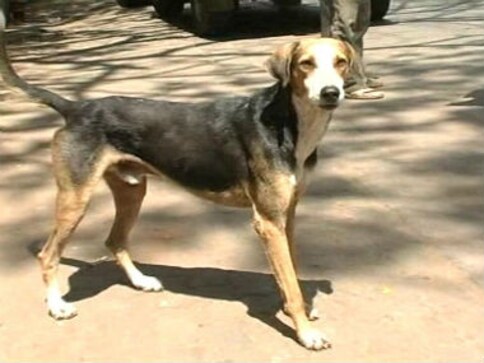 Editor's note: In this series titled 'Letter to the Subalterns' noted rights activist Harish Iyer reaches out to marginalised, oppressed groups and individuals.
Hey Rani,
How are you? Hope the street is now treating you well?  I know that you were struck by a careless driver a few months ago. I hope you have recovered. It was sad to learn that you had to recover on your own and, while many humans sympathised, no one had the basic decency to admit you to the nearest hospital. Nonetheless, I hope you are fit and fine like you once were.
Apparently, your kind is a menace to your neighbourhood. Humans fear that you will reproduce in numbers that will pose a threat to humankind. Threat to humankind? How about threat to the globe? The fact, however, is that no species breeds to its extinction the way humans do.
Anyway, Rani, I understand that you are very confused about this whole sterilisation thing. It is only reasonable that you are. You are probably thinking — "Why are dogs still considered a menace to these humans? Why can they grow in millions each year and I not have four puppies of my own? How is that just? Are we not beings of the same planet? Then why this bias?" But, honey, you need to understand. There are many people like me fighting for your goodwill. And while we would love to see more people rescue and adopt more stray dogs and make them sit in the lap of luxury, the sad reality stays that a lot of you instead grow up to live terrible, painful lives. Rani, do you really want more of your kind to suffer this? Do you really want your precious puppies to grow up and be hit by careless drivers like you were because the government of, by and for the people doesn't consider you sentient enough for your own shelter? It's a sad reality, Rani. You know me — I would kill to have more of you and less of us, but that's not how the world works. But men don't use condoms to stop breeding, and there is no i-pill or condom yet for your species. So trust me with this, okay?
I know, Rani, you are damn angry at times. And more than the poor friend in a hutment near Azad Maidan who shares half his cot with you… we have done more harm than good to your breed and to other animals. Your cousins in Kerala…what atrocities they have been subjected to in the past few months. Believe me, Rani, there are people across the country whose blood boils every time they read about another one of your counterparts culled in Kerala. I feel sorry for them. I feel even more sorry for my fellow humans in that state, especially people like Sally Kannan, whose house is a dog and cat zoo of rescues but they are rendered helpless. They also represent a large number of people who are empathetic but they need to endure this horrible news. You know, I feel worst for the children of Kerala who are taught 'D for Dogs' in school and forced to see these dogs culled on the streets. How paradoxical! How unfair! I'm sorry, Rani! I'm sorry on behalf of those inhuman men! Forgive me, please!
There's a debate going across the country — about whether dogs that bite and cause rabies need to be dealt with gruesomely. Personally, we all want safer worlds. We want humans to be safe too. And I am sure, you do too, Rani. After all, you are our best friend.
Our government's ineffectiveness has meant many dogs, many a time in the past, have been culled through electrocution and other means. That means, India should be without any breeds of dogs. What our government hasn't understood just yet is that none of those methods ever reduced the problems. Do you know, Rani, India contributes to 70 percent of rabies cases in the world? But the measures taken by the government has had no effect in reducing that number.
I know many fellow humans would be frowning when I tell them that killing your species is not the solution. Yes, there have been dog bite cases that need to be addressed. Believe me, I want to address them too. But I know that to be excessively reactive and violent is just not the solution. Read what the World Health Organisation has to say in this report:
"Rabies was introduced to Bali in 2008 and spread rapidly throughout the island, causing 141 human deaths by the end of 2012. Initial attempts to contain the spread of the disease involved indiscriminate mass culling of dogs. Since the introduction of mass canine vaccination as the main strategy from late 2010, the numbers of human and animal cases of rabies have dropped dramatically: the number of human cases decreased by 72 percent between 2010 and 2011 and by 90 percent between 2010 and 2012."
Killing is never the answer, and witnessing something as horrible as culling of a bleeding, screaming, crying sentient being leaves a horrible dent in the minds of people who perpetuate it and also those who witness it. Click here to see the impact it leaves on humans. You have no reason to suffer any worse than us. Honey, there are many problems in our country — poverty, lack of literacy and some grave epidemics — but that doesn't make your problems any less important to tackle. We can't treat your cause as any lesser than ours.  Of course we can solve them! The government just needs to understand that there are humane ways such as vaccinating and sterilising where the answers lie and not the inhumane, ineffective way of culling. Of course the government is capable of aiding us!
And, honey, speaking about ethics of not allowing you to be a mother, do you really want to raise your pups in environments where they will be struck by vehicles, left to die of starvation, or sickness, or, worse, become rabid? Is it fair to your kind? I am trying to help you, Rani, and, trust me, there are myriad people in our country who care for you and will fight for you.  You may be voiceless, but we are your voice. Believe me, you need to be with us in our efforts to help you for I can pledge, we have been there for you in your struggles. Vaccination has the answers. Sterilisation has the answers.  So my honey, sweety, rani, pinky, chikky — go off to the operation table. Come back, with joys multiplied. I am waiting for you with my face longing for your lick.
Never question my love,
Harish Iyer
The author is an equal rights activist who campaigns for the rights of the LGBT community, children, women and animals. He is a Bollywood buff and an occasional newsmaker.
science
The presence of humans during the Pleistocene has been attested in Mexico, Chile and Patagonia, but never in Central America, until now.
India
Vihamandwa circle, as against the average expected rainfall of 564.6 mm, recorded 1,365.9 mm downpour this year, according to the revenue department