Offbeat Indian films are finding producers overseas, ensuring wider releases and varied audiences
The Cinema Travellers, The Hungry and Jonaki are examples of films which do not use Indian cinema's overdone formulas, and have received funding and recognition abroad | #FirstCulture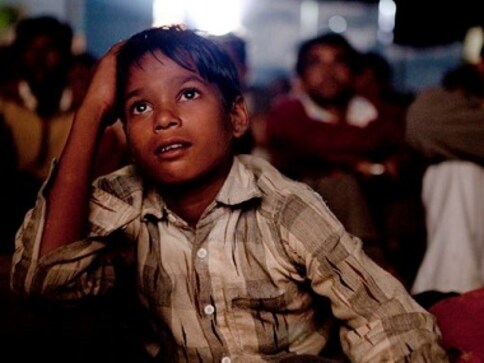 India is a country of vanishing fragments of communities, cuisines, art forms, crafts, professions, as globalisation, digitisation and a fast-growing urban sector erode or trample over age-old practices, rendering them into oblivion. The Cinema Travellers, an elegant documentary on India's disappearing touring talkies – the practice of screening movies using projectors and reels, undertaken by showmen who travel to rural fairs in trucks – is an attempt by Shirley Abraham and Amit Madheshiya to preserve a slice of Indian life and the last of the world's travelling cinemas. It premiered in 2016 at Cannes, winning the Special Jury Prize - L'Oeil d'or: Le Prix du documentaire, and continues to travel to festivals around the world, much like the subject of the film itself. Despite a grant from the India Foundation for the Arts, it would have perhaps taken longer than eight years to cross the finish line, had the film-makers not received a financial boost from the likes of Sundance Institute and Bertha Foundation.
We are a nation that thrives on cinema, where every other person wants to be an actor, across caste, class and gender lines. How we consume content is changing, sure, but movies continue to remain magical for us. However, young filmmakers, who want to bring fresh perspectives, new content and a more innovative aesthetic to the table continue to face barriers when it comes to financing. On the other hand, stereotypical formulae continue to be regurgitated. Now, foreign institutions are stepping up to produce cinema which goes against the norm made by Indian directors, thus blurring boundaries and giving a push to talent.
"As the world becomes smaller and closer, plenty of opportunities are opening up," says Tanaji Dasgupta, co-writer and producer of The Hungry, a contemporary retelling of Shakespeare's Titus Andronicus starring Tisca Chopra and Naseeruddin Shah. "Globalisation has boosted the co-production of films in India, which also allows for more creative freedom. We were closely monitored and there were many debates throughout the process, but they were healthy conversations. At the end of the day, everyone wanted to make the best possible film," he adds.
The Hungry, directed by Bornila Chatterjee, won a Film London competition at the story stage, following which it was co-produced by Film London and the Mumbai/London-based Cinestaan Film Company. Although the film is in Hindi and set in New Delhi, its cross-cultural crew and dynamics have lent it a distinct global flavour. And with Amazon buying the film, it has recovered its budget. "There's a change in India, and the trend is growing," says Dasgupta. "The success of films like Newton and Lipstick Under My Burkha gives film-makers like us confidence and encouragement that with a strong story, a film can be made."
Eastwards is director Aditya Vikram Sengupta, whose 2014 film Asha Jaoar Majhe earned critical acclaim worldwide and won him the National Award for Best Debut. In January, his second film Jonaki premiered at the International Film Festival Rotterdam. Featuring veteran actress and powerhouse Lolita Chatterjee and Jim Sarbh, it straddles dream and nightmare in a cascade of stunning imagery, pixelated by a piercing sense of loss. Produced by Magic Hour Films, with offices in Mumbai, Singapore and Pondicherry, and co-produced by French company Catherine Dussart Productions, it is a visual anthology of years of memories and stories he heard from his grandmother–whom he was deeply attached to–about her life, the grief of disappointment and longing for what couldn't be.
"A few months after she passed, I began to wake up with an inexplicable feeling of sadness, knowing I have dreamed something shattering, which I couldn't remember," says Sengupta. "Dreams are perhaps the truest reflections of our minds and ourselves, and I began to see locations, hear sounds–all pretty incoherent–in a film reel running through my mind. I wrote Jonaki to explore and articulate these things."
Considering the kind of personal, reflective piece of work that Jonaki is, it's easy to box it into the art house category, but for every kind of cinema there is an audience. "Stereotypes for blockbusters always exist and they work," says Dasgupta, "There's space for everything."
Thanks to funding, the 'non-normative' film is finding a voice too. But that doesn't mean finance can be taken for granted, or that directors aren't responsible for recovering costs and perhaps even making a profit. "There's a financial template for all kinds of films. As a director, my job is not to think about the audience; their reactions are not in my control. The purity of my expression is. It is the producer's job to devise an economic model and release/distribution strategy that will work, says Sengupta. "The main issue in India lies with distribution. When we wanted to release Asha Jaoar Majhe, the distribution cost came to about Rs 35 lakh, which we simply could not afford. It was practically a self-funded film. So, to cut down that figure, we went boutique, limiting the number of shows and theatres," he adds.
Dasgupta concurs. "Releasing a film in India is a problem, because small films get stuck at the distribution level. But no matter the size of the project, it's important to do justice to every film and work hard to make the money back," he says.
Ever-widening platforms, particularly in the digital space, are enabling more talented filmmakers in the country to showcase their work and experiment with content. But the kind of attention a theatrical release brings still remains a distant dream for most of these young directors. Sengupta emphasises that no one should make cinema unless they love to, because it reflects in the quality of work. "Nothing in this world is original. What matters is how you process a concept, an idea, your thoughts and what you're exposed to. That is where we all differ. That is what will always be absolutely new and you," he says.
Entertainment
The Hungry is a faithful recreation of the blood and gore of Shakespeare's Titus Andronicus
Entertainment
Jonaki is a film that is meant to be experienced. At its best, it renders all criticism meaningless.
Entertainment
From the storytelling point of view, the end of Labour of Love is a frustrating and critical misstep because it takes a gorgeously promising film and turns it into a disappointment.