Did you know: Vada pav can save you from obesity
It's no surprise that given everything is geared towards promoting and accommodating obesity, the numbers are rising fast.
"Can I have a Chicken Maharaja Mac and a Diet Coke please," says Pragati Mishra*, 29, on a night out and hunger binge. Logic dictates this oxymoron of a combination. Pragati says she weighs a healthy 52 kg for her 5 foot 1 inch frame, which makes it easy to dig into a Maharaja. The insistence on Diet Coke is fuelled by guilt. She weighed 95 kg two years back and after following a rigorous diet plan and going for umpteen visits to nutritionists, she was able to shed the extra chub. She doesn't want her name published in case her dietitian chances upon this piece. Once obese, she blames lip-smacking, deliriously exciting food pictures for her occasional slips.
Obesity, that drives heart diseases, is the number one killer in America according to a recent survey by AP-LifeGoesStrong.com. In India, Lancet (oldest and most respected medical journal) recently published a report which claimed that obesity rates for women had risen from 10.6% to 12.6% between 1998-99 and 2005-06. However, the increase was steepest in urban areas in the west of the continent — nearly 40% in the early 2000s —  doubling in less than 10 years.
Dr Shikha Sharma, a respected wellness expert says, "We are all living in an Obesogenic environment, also defined as an environment where a normal person will eventually turn obese. Let me give you a pretty simple example: If you are a professional who wants to grab a snack at the office cafeteria, the lack of healthy choices will support picking up something pretty unhealthy. And that's not just the be all and end all here. In Delhi and Mumbai, the lack of space means you can't go for a walk and move about freely. While the West is insisting on including healthy eating starting at school, we are nowhere close to it. We also have a tendency to feign every time we read a report on obesity. We know a lot, but sadly, we do very little."
"Given that temptations lie in every nook and cranny, it's also a given that as an adult you will make smart choices. The high sugar intake in everyday food doesn't help one's cause either, but you have to think about the consequences every time you slip, or bite into something particularly exciting."
Harris Solomon, a medical anthropologist who spent several years in Mumbai tracking street vendors in Mumbai, and now an assistant professor in both the cultural anthropology department and global health institute, in an interview to Duke Today talked about his research, 'Studying Obesity in India'.
Solomon focused on vada pav, and the 'desi burger's' importance, not only economically but nutritionally to Mumbaikars. He says, "Obesity is so interesting to me, since food is morally charged." In his study, he further goes on to talk about how consumerism and modernisation alone cannot explain India's problems with obesity and related illnesses such as diabetes. However, what can definitely be offered as an alternative to unhealthy snacking is the legendary vada pav — the humble snack food for the majority of Mumbaikars.
Sachin Bhatnagar, 25, says, "When I was on training for actuarial sciences in Mumbai, I lived on vada pav; it didn't pinch my pocket and it was tasty as well as healthy. The strange but pleasant result of being on the vada pav diet — I lost 8 kg in a year. And no, I wasn't starving, I was just eating healthy."
According to Dr Sharma, fresh food is any day a better alternative to packaged food. A lot of people are switching to packaged food because it's quick and convenient, but then, it also quickly piles up, and is the most inconvenient for your heart.
Umang Aggarwal, a nutritionist, is shocked by how young the obese demographic is getting with each passing day. She says, "Rome was not built in a day. Reaching an optimum weight takes time, especially when parents are as clueless as the kids. Some cases break my heart. I recently had a 12 year-old-patient who had a kidney problem because of his unhealthy lifestyle and was morbidly obese. He had a hip replacement at 12! I think schools should have a nutrition programme in place, which educates both parents and children. Kick-start healthy living with this quick tip: start your day by eating five almonds since it lowers cholesterol and drink lots of water throughout the day. Start small, but start."
Happy to help, weight-loss clinics and hospitals are popular amongst obese patients. Case in point: Hinduja Hospital, Mumbai. Yet to be officially announced, Surgical Solution to Obesity department at the Hinduja Hosital has systems and facilities which are already operational. Dr Avinash Katara, Consultant, General and Minimal Access Surgery, says, "We get five to 10 cases a week between three doctors. The average age group ranges between 30 to 50, while the average BMI (Body Mass Index) is between 40-45. Most patients are from the metro and while they lose 5% to 60% of their body weight, 5%-10% are at the risk of putting the weight back on if they don't stick to the diet given to them. General perception post surgery dictates that you can eat anything, but seriously stick to the diet and everything will be fine."
The three weight-loss musketeers at Hinduja look smugly at you on the website page that calls them, 'The Men Who Can Tilt The Scales In Your Favour'.
It's also startling how accommodating the environment becomes for the unhealthy: from plus size clothes, plus size models, larger portion sizes at restaurants, to www.overweightshaadi.com... the Indian market, like the West, responds well to the rising obese, with no regard to the fatal implications of this growing trend.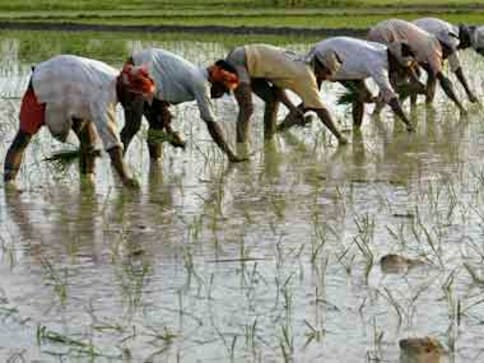 Breaking Views
There is a pronounced class bias when the media discusses economy. The process needs to be more inclusive.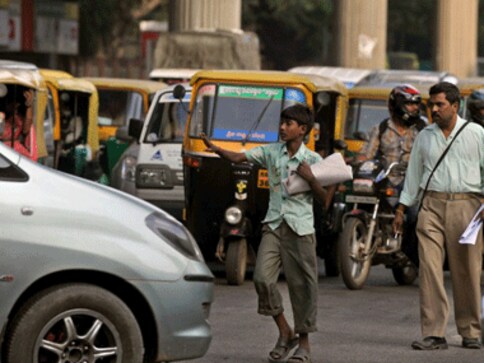 Politics
In a survey conducted across eleven tier 1 and tier 2 cities whose results were announced last week, Bangalore was ranked ninth in terms of quality of life.
World
The length of the telomeres would determine the "biological age" of a person and calculate how long he or she is going to live.