Non-airbrushed models: new marketing strategy?
Debenham's before and after photos of airbrushing of a lingerie model have gone viral. But stopping airbrushing is a market-savvy decision more than a feminist one
With the self-righteous air of a reformed bully, Britain's high-end retail store Debenham's has banned airbrushing from its lingerie model shots, according to a report in the Daily Mail. They announced the decision with a campaign which included the before and after shots of a lingerie model, which went viral online with more than 40,000 shares overnight. "We have a moral obligation to not use the airbrush," said an official release from the retail giant.
The model in question is a beautiful girl with a shock of curly brown hair around her shoulders. She's got twinkling brown eyes, prominent collar bones and a curvaceous figure which has just a shadow of a tummy. In the 'after' photo her tummy, underarm fat, arm fat, fizzy hair, side-stomach fat, thighs and breasts have been shaped, cut or removed.
This move is the latest expression of a backlash against airbrushing which the fashion industry has caught up to. Whether it was in Vogue or Redbook, or our very own Aishwarya Rai who was made ghostly pale in Elle magazine; airbrushing had become uncomfortably obvious. Resultantly, the backlash against airbrushing transcended the feminist corner of the internet and become a mainstream concern.
But there is something to keep in mind before lauding this move. This decision by a mainstream retailer shows that only when a morally correct opinion becomes a sellable strategy does it translate into action. There are no moral retailers, no matter what Debenhams might try to tell us; only savvy ones.
Airbrushing had for a long time been the kamikaze in the artillery of women's advertising. Whether it is print advertisements or shots of celebrities on magazine covers, airbrushed images of pubescent bodies with ballooning breasts and bottoms perched precariously on them became the new normal.
This change of heart of the fashion industry however, is more because of a change in advertising strategy than it is of any change of heart. Fashion advertisers have woken up to the fact that you can actually sell to women by making them feel good as they are, instead of telling them that the product will make them feel good. It's still a body image issue, but now, instead of insidious messages of how you're not good enough, your ego is being soothed with reassurances and flattery: you're perfect the way you are.
The brand-association with 'self-esteem' as opposed to aspiration has found expression through ads like the 'Real Women' initiative by Dove. Dove offered a fascinating look into the shift in the beauty product marketing paradigm with their 'Real Women Sketches' - and customers responded.
In fact, Debenham's urging for other brands to 'follow suit' also highlights the second upside of being the good guy - brand differentiation. "We want other retailers to follow suit and encourage positive body-image through minimal retouching rather than bombarding them with unattainable body images," said the retail store's spokesperson. The message is clear - we are different from the others.
Not all of the 40,000+ people who shared the photos will shop at Debenhams. Rather, Debenham's has made an emotional connect with potential costumers. By vividly showing their target audiences how their brand is distinct, Debenhams has raised the retail store's profile in the market.
But it has to be said that this is a move for the better. To a woman who reads fashion magazines, airbrushing is to the body as Mills n' Boons are to the heart. They know it's an unrealistic fantasy, a marketing tool that preys on insecurities, but it's also the established ideal. So they attempt to get the unattainable, and in the process set themselves up for disappointment.
And another possible reason behind the ad's popularity? It's probably a little satisfying to see that even beautiful models need a little nip and tuck now and then.
Find latest and upcoming tech gadgets online on Tech2 Gadgets. Get technology news, gadgets reviews & ratings. Popular gadgets including laptop, tablet and mobile specifications, features, prices, comparison.
Politics
Several political parties, including NDA ally Shiromani Akali Dal, have dubbed the three farm sector bills as 'anti-farmers'. SAD has also quit the Union Cabinet protesting against the bills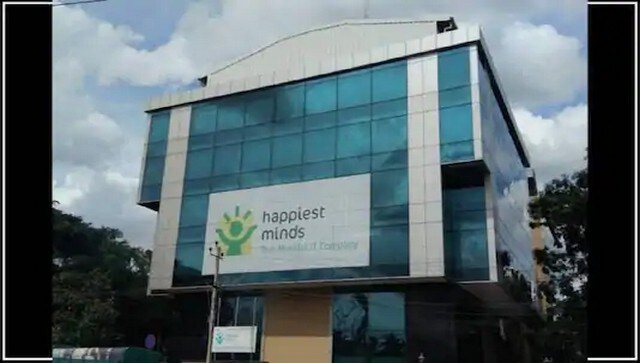 India
Analysts are bullish on the Bengaluru-based IT company because 97 percent of its business comes from the digital services segment
World
The bill aims to override parts of the Brexit deal and enable goods and services to flow freely across England, Scotland, Wales and Northern Ireland when the UK leaves the EU on 1 January