No country for liberal wimps: Truth about the Rushdie affair
The intimidation of liberal writers, artists and intellectuals is nothing short of shameful. But it's time we liberals acknowledged our share of responsibility for this shrinking space for dissent.
This morning, liberals across the nation are spluttering in disbelief over their morning newspaper. "Salman Rushdie persuaded to stay away from Jaipur Literary festival," reads the headline . "Persuaded," of course, is a handy code word for outright bullying in our great democracy.
We certainly seem to be easily persuaded these days. Goons no longer have to actually beat up people these days – a la Balbir Krishan – but merely indicate their willingness to do so. Over the past six months, two separate events in my hometown Bangalore — a Kashmir Forum and the local edition of SlutWalk — were canceled because Hindu rightwingers threatened to create a "law and order problem." In Rushdie's case, it's conservative muslim groups in Rajasthan who've adopted this winning strategy. We are truly an equal opportunity nation in the matter of censorship.
Such cases evoke the usual apoplectic indignation, angry op-eds, online petitions and – invariably – twitter storms, but to little effect. Months, nay, weeks later there's another "incident," and more head-shaking and finger-wagging. All of it unfolding with predictability of an outdated ritual now reduced to an empty, formal gesture.
One reason for this ineffectuality is that free-speech liberals literally don't count in our democracy. There are simply not enough of us to matter to politicians on Election Day. There is no "liberal vote" to be courted or appeased. It's the reason why most liberal causes – like free speech – are advanced through lawsuits that invariably end up in the Supreme Court, or by attempts to change the law, as with the Right To Information Act.
This is not, however, a viable strategy when there is no clear violation of the law — ie when an art gallery has been "persuaded" to shut down an exhibition, organisers to disinvite a speaker or to cancel a forum, a university to remove a text from its curriculum. There's plenty of harm but no contestable foul.
The other reason is harder to acknowledge. Middle class liberals – ie PLUs who get exercised about canceled art shows and Rushdie no-shows – tend to be wimps. We have little appetite for confrontations that can get ugly. The Kashmir forum in Bangalore, for example, was canceled because the Bhagat Singh Kranti Sena threatened to pelt the attendees with eggs, tomatoes, shoes and black paint. This explains why the Raza Academy has offered a reward of Rs 1 lakh to anyone who will hurl a slipper at Rushdie if he lands up in Jaipur.
This fear of violence now defines the power equation between the middle class intelligenstia and its illiberal opponents — and is at least one important reason for the shrinking space for dissent. As Firstpost writer Avirook Sen noted in a previous article:
The period post 1989 saw a crucial change: an enhanced disposition towards violence. This revealed itself in killings in Kashmir, the destruction of property (God knows whose) in Ayodhya, bombings in Mumbai and many riots. In the years that have followed, the 'violence bar' had been raised: damaging property or sending individuals to hospital was ok. Sort of acceptable, because it wasn't as bad as killing — which is also justified in certain cases.
This increasing tolerance for casual violence in turn has sent liberals into timorous retreat: "The middle-class that allegedly learned to turn the other cheek from their parents (who learned it from Gandhi/the Bible) has a contemporary understanding of the metaphor. Their non-violence is of the preemptive kind aimed at avoiding that slap entirely."
We prefer to protest instead in the safety of Facebook and Twitter, where we can hold forth on the tragic state of our nation. Commenting on the reasons why art shows tend to be easy rightwing targets, cultural critic Sadanand Menon told Open magazine, "Artists are lone rangers.. It's just the nature of the work they do. If you attacked autorickshaw drivers, 20,000 of them would come and hit you. But you can attack an artist with impunity; no community of artists is likely to go on strike."
The charming "lone rangers" moniker is no more than a nice spin on the shameful fact that rickshawalas are better at protecting their own than liberals. We are eager to attend art shows, slutwalks, political debates and litfests. But, god forbid, we should take on those who would shut them down. For all the rhetoric about constitutionality and democratic values, we fail to acknowledge the basic truth about democracy: it's a numbers game. And there are plenty of ways to exert pressure even when those numbers are relatively small. A lot can be achieved by simply showing up, by refusing to cancel events, by taking to the streets to confront the goon squads when they come out in force.
All is not yet lost in the Rushdie matter. The Jaipur Litfest organisers are showing laudable gumption in standing by their invitation to him. Sanjoy Roy told CNN-IBN, "Salman Rushdie is coming. Nothing has changed. We have shifted the dates."
If he does indeed show up, the event may yet offer an opportunity for liberals to redeem themselves. All those who plan to attend – a whopping 40,000 by most estimates – will have the chance to test their mettle if and when the chappal mafia comes around. An opportunity to transform their presence at the Rushdie panel from literary time-pass to an act of political conviction.
So batten down the hatches, man the barricades – and hold on firmly to your slippers. The time for a Jaipur bharo andolan is nigh.
Find latest and upcoming tech gadgets online on Tech2 Gadgets. Get technology news, gadgets reviews & ratings. Popular gadgets including laptop, tablet and mobile specifications, features, prices, comparison.
World
Confirmation of a conservative jurist to succeed Ginsburg, who passed away on Saturday, could cement a right-leaning ideology on the nation's highest court for decades to come, providing Trump with a lasting legacy whether he wins reelection or not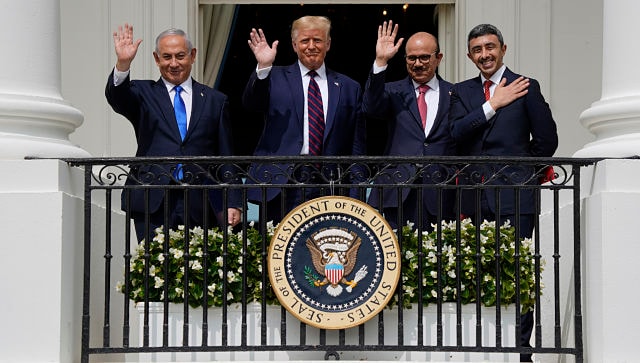 World
As a condition for the UAE's agreement to normalise relations, Netanyahu agreed to freeze his plan to annex portions of the West Bank. But the Palestinians seemed an afterthought, barely mentioned in the day's official remarks.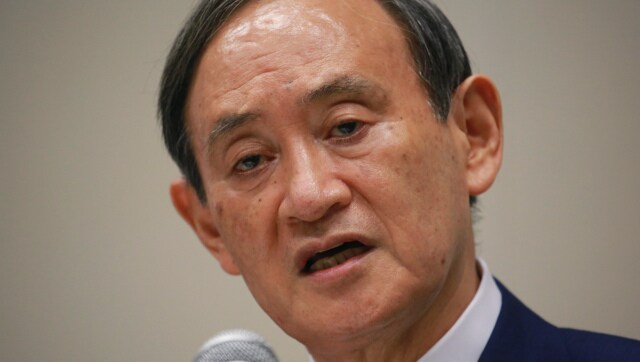 World
Under Abe's first administration in 2006, Suga headed the internal affairs ministry, where he introduced a hometown tax programme, offering tax deductions for those who donate money to local municipalities