Nine Months: From baby essentials to prepping for parenthood — your third trimester guide
Knowing what to expect and how you can prepare yourself will make you confident and more in control of your pregnancy. Follow Nine Months for a comprehensive guide
Give the third trimester your complete attention. It's that time in your pregnancy when your little one is growing faster than you imagined. While everything is smooth-sailing inside, you get this time to prepare yourself and make that last-minute checklist to gauge your status and factor in the environment outside to ensure all goes well.
Helping you is Firstpost's show Nine Months — a visual how-to survival guide that brings experience, knowledge and perspective to mothers so they can follow a reliable and singular narrative on pregnancy and parenting.
Family Matters
As you enter the third trimester, your dear ones will be a bit more careful to make sure you are doing fine. Having them around for support could be reassuring. And not just the delivery, even after that, they'd be insistent on giving you a hand at taking care of your baby and solving other new-mother woes.
Approach your mother or sister for instance, who'd have loads of practical advice to offer you. Although contradictory opinions may arise, these can be easily managed. What matters is the bigger picture, the reassurance that you have your dear ones to rely on. Now this undoubtedly also includes your spouse.
The To-be Daddy
With changing times, the role of the husband has undergone a metamorphosis too. Gone are the days when pregnancy was an all-ladies affair. Today, the focus remains on preparing the father just as much as the mother for the baby. It all begins with showing the spouse the ropes of baby business; beginning from nappy changes to swaddling to even holding the little one correctly.
Even when it comes to the labour room, husbands are most welcome as they are able to offer both emotional and physical support. Since they are strong, helping their spouses in preparing for labour by assisting them in standing or lying down in a position suggested by the doctor is made easier.
A Safe Place To Be
With the third trimester comes the question of picking the right hospital for the delivery. In this regard, you need to come to a decision only when you've considered certain factors, the most important being the location. This is particularly something to consider if you reside in a city when urban concerns like traffic would directly affect an emergency situation.
Your doctor too would play a key factor during the pregnancy process. It's essential that you choose someone who understands your needs and listens to you. He should be able to keep in mind your preferences, be it the use of epidurals or a specific birth method.
Walking into a hospital, you want to be put at ease and have a hassle-free experience. This is where the infrastructure would come into play. It's recommended that you visit the chosen hospital in advance to make sure it has the necessary facilities, including a neo-natal intensive care unit and a blood transfusion department. Lastly, make sure you pay heed to the ambience, which should be soothing and peaceful enough for delivery.
Preparations For The Little One
When you're having a baby, any amount of preparation may seem insufficient. However there are a few important things that assume priority and would be crucial for your newborn.
A car seat — It may be the last inclusion on the baby shopping list, but experts suggest it should be first thing you must buy. Since your newborn will be making his trip back home from the hospital in a car, securing a baby seat in place will ensure bumps and sudden jolts don't unsettle your little one.
The nursery — The nursery is somewhere your baby will get accustomed to spending quite some time, at least in the initial weeks. So make sure it is ventilated adequately and allows some sunlight to filter through. Remember your baby needs the vitamin D.
The crib — Although you and your spouse may be tempted to have your little one sleep on the same bed, it's important that you don't. Have your baby sleep in his own crib, which may be kept in your room. This precaution must be taken to ensure you don't accidentally roll over the baby during sleep. With Sudden Infant Death (SID) being a serious concern worldwide, this measure is something you shouldn't skip. Additionally, for your comfort, make sure the crib is not too low as this could strain your back.
Baby Essentials To Bring Home
When you think of your little one, the first thing you may want to do is pamper him with a collection of toys. But the toys are best spared till later. At least initially, you must focus on keeping handy the basic essentials your little one would need. This will include swaddling clothes, diapers, and clean onesies. Although covering your baby's skin may seem uncomfortable in the heat, it's best to do it to protect against mosquitoes and other insects. Protective nets in rooms would be effective too.
Festivities — Not The Best Time For Newborns?
With the forthcoming celebrations, it's important that your baby doesn't bear the brunt of loud noise or pollution. Avoid taking your little one outdoors around high decibels. If possible, install an air purifier indoors or turn on the air conditioning unit at a moderate temperature to ensure you baby doesn't breathe in toxins from the outside.
Knowing what to expect and how you can prepare yourself will make you confident and more in control of your pregnancy. This is good progress as the big day soon approaches.
Watch this episode of 9 Months for a more comprehensive discussion on the third trimester.
World
The updated code would represent a major shift in a country where machismo is strong and where the authorities, in the 1960s and 1970s, sent homosexuals to militarized labour camps
India
In a significant ruling on the reproductive rights of women, the SC told on Thursday that all women are entitled to safe and legal abortion till 24 weeks of pregnancy under the MTP Act, and making any distinction on the basis of their marital status is "constitutionally unsustainable"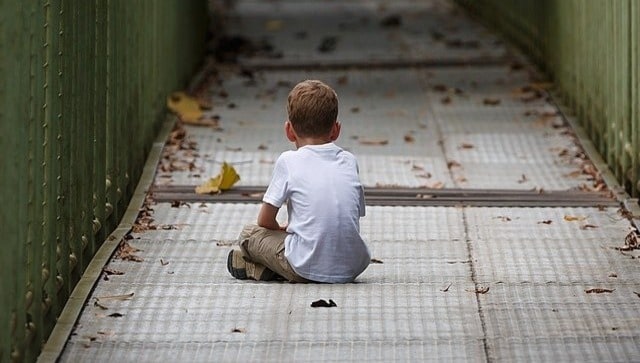 India
The trauma of losing a parent or a caregiver is catastrophic for a child