Nine Months: 5 tips for new mothers to ensure they retain their individuality, remain happy
Often, as a result of being caught up with their babies, new mothers forget to take care of themselves, which can lead to the onset of post-partum depression
Modern-day mothers are called 'superwomen' for a reason. They juggle multiple responsibilities, like taking care of their children and family, and having full-time professional careers. A lot of women do not even have the privilege to enjoy motherhood, because they have to get back to work almost immediately after delivery. Others get so busy with their infants that they forget their individuality.
It is often said, "Parents are born when their first baby is born." A first-time parent has the same anxiety as that of a student who is appearing for their board exam. They want to give it their best and want to ensure that their baby has the best of all things. Their life revolves around the beautiful little life that has come into their world. After a week's paternity leave, the father is back to his routine of work, meetings and social life. But the same does not apply to the new mother, because she is still recovering from her pregnancy, looking after her child – trying to feed it, bathe it and make it sleep. This is essential, as the little life is totally dependent on you and you must do everything to make it comfortable.
But, are you forgetting yourself in the process? Are you forgetting the self-care and the love that your mind, body and soul need? Are you forgetting that although you are a mother, you are different from your baby and you have your own likes and dislikes?
I know all this does not even come to our minds when we have our baby by our side, but the frustration creeps in a few months later when you feel that you are stuck and not as independent as you were before. This is when women get into post-partum depression. A smooth transition from pregnancy to motherhood is the key to a happy family.
After the first 40 days (which our ancestors feel is the period when we should be at home and resting), try to return to your normal self with the baby. You need it to maintain your self-confidence and independence. These five steps will help ensure you remain a happy mother:
Start an exercise routine
It is a good thing to start your post-pregnancy exercise routine as per your doctor's advice. Try to do some outdoor activities, like walking, jogging or swimming. Practicing meditation will help keep you calm and relaxed.
Take time out with friends
No! You are not being selfish if you want take time out with your friends. In fact, this 'me time' is going to help you become more peaceful from within and will help keep post-partum depression at bay.
Go on a date with your husband
After the arrival of the baby, it is natural that your relationship with your husband changes. That is because whatever free time you both have will be spent with the little one. There will be occasions when you have nothing to say to each other, besides stuff about the baby. That's okay. But a date with your husband every few days can help you maintain the same warmth in your relationship. Leave the baby for a few hours with grandparents and enjoy your date!
Get enough sleep
Sleep deprivation is a major cause of irritation, self-doubt and frustration. Sound sleep allows the new mother to cope better with the challenges around her. A good eight hours of sleep is obviously a distant dream for a new mother, so it is best to follow the rule – 'Sleep when your baby sleeps'.
Eat healthy food
Healthy food is an energy booster by itself. Food is information to the body; healthy food is information that everything around you is hale and hearty. Hence, your mind, body and soul are positive about everything. Similarly, unhealthy food is a sign that something is wrong, which activates the panic button in your system. So be aware of what you eat!
Meghna Joshi is a certified health coach and nutritionist. She is also the co-author of When You Are Done Expecting. Read more about her work on her website.
Find latest and upcoming tech gadgets online on Tech2 Gadgets. Get technology news, gadgets reviews & ratings. Popular gadgets including laptop, tablet and mobile specifications, features, prices, comparison.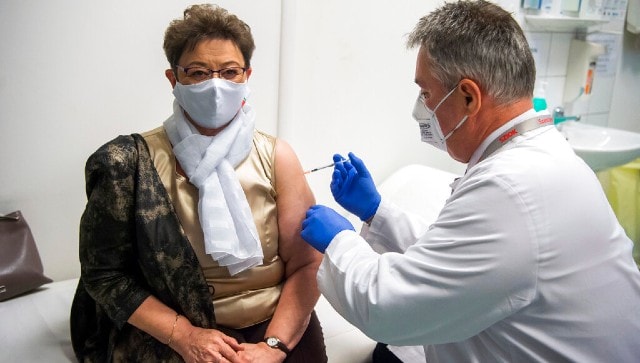 World
The vaccine, Sputnik V, received a six-month authorisation Wednesday from Hungary's National Institute of Pharmacy and Nutrition, institute director Matyas Szentivanyi told public television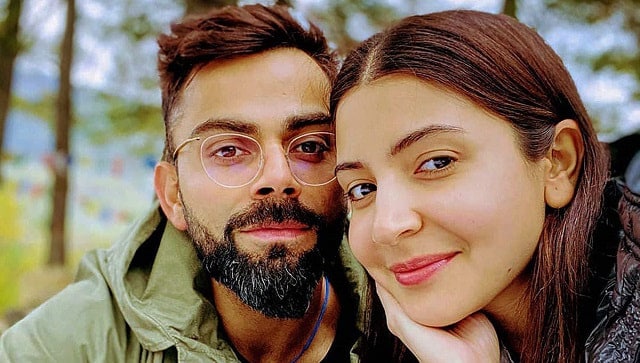 Entertainment
In an Instagram post, Virat Kohli said, "Anushka and the baby are both healthy and we are feeling beyond blessed to start this new chapter of our lives."
science
The precautions that expecting mothers need to take during their pregnancy aren't different than what most people are currently undertaking.