Nido Taniam and being 'Chinki': When 'harmless' stereotypes go bad
For the guys involved, this was seen as a turf war where they had to teach the 'chinki' a lesson for messing with them. The rest is history, currently being investigated at the time of writing this.
by Makepeace Sitlhou
Does any violent or untoward incident involving a minority community person immediately become racist, regionalist, casteist and non-secularist by definition?
That's the question that many liberal minded Indians in mainstream society are trying to answer - perhaps in a bid to play the objective critic whilst not coming across as seemingly insensitive to the now subtle yet still common acts of prejudice and discrimination that continue in our society.
However, the personal becomes political all too soon for a person of a minority community, especially one who comes from a socio-politically disadvantaged and marginalized community that is routinely subjected to ridicule, stereotyping, suspicion and various forms of violence.
One could logically debate that the altercation between some Delhi shop keepers and Nido Taniam, the son of an Arunachal Pradesh minister, was not racially motivated. They made fun of his hair colour, Nido retaliated and male hormones flared up into a fight that resulted in a few bruises and a broken showroom glass. The mob mentality in New Delhi is the most infamous of all metro cities and anyone else in his place would have probably been brutally beaten up too.
But one has to understand how these seemingly harmless stereotypes snowball into violence.
Because, coming from the Northeast, it is a situation I must live through everyday. I know all about the social exclusion and power play that begins with being called chinki. I know what its like to be slapped with ludicrous stereotypes (Like being told I eat Chowmein everyday... I wish!). In most situations, such comments will often elicit a roar of laughter which encourages the perpetrator to continue.
In Nido's case, his hair colour was made fun of. But lets not forget that he was an easier target than any other brown or white kid sporting a similar hairdo. Nido naturally responded, and in the fight, ended up causing major damage to their shop, for which he even monetarily compensated to the shopkeepers. However, for the guys involved, this was seen as a turf war where they had to teach the 'chinki' a lesson for messing with them. The rest is history, currently being investigated at the time of writing this.
While laws have been put in place to penalize acts of discrimination, like calling a person of mongoloid minority 'chinki', many have raised resentment and concern over more privilege given to the minority status of North Easterners than is necessary.
After all, the argument goes, people from South India have always been collectively labeled as Madrasis and Sikhs have been derided with the politically inept 12 o' clock Sardar joke for ages. But your Madrasis and Sardars are still a part of mainstream Indian society and while generalizations exist for every community, it has a particularly heavy cost on minorities that are yet to climb the social, political and economic ladder.
Similarly for North Easterners who have only begun to be recognized as Indians, (courtesy their presence in metro cities and participation in various fields like civil services, sports, education, journalism, literature, music, fashion), acceptance is still a challenge. Like a friend of mine said, there's nothing more invalid than the mainstream coined term, 'reverse racism'. given that racism can only be subjected to minorities of a historically weaker social status in a given place.
So does our "special" status imply that everyone around us has to be particularly over-sensitive and politically correct? As someone who enjoys a lot of racist humour in stand up comedy and equally makes fun of stereotypes surrounding all communities, I've never found the 'chinki' joke funny. I mean it's so unfunny that it had to be outlawed (pun intended).
Apart from being politically insensitive, it's just a larger reflection of your sense of humour (or the lack thereof), which would find using the N word for a black person just as clever. Secondly, how about just asking questions? I much prefer dumb questions to dumb stereotypes, jokes and assumptions. Exhibit A: I never looked up where the Philippines was on the globe until I met one in college and my first question to her was, "So how many islands are there in the Philippines?"
Shying away from considering the racist angle in the Richard Loitam or Nido Taniam case is frankly an exercise in denial in the level and frequency of discrimination that exists in our country.
Makepeace Sitlhou is a Community Editor with The Alternative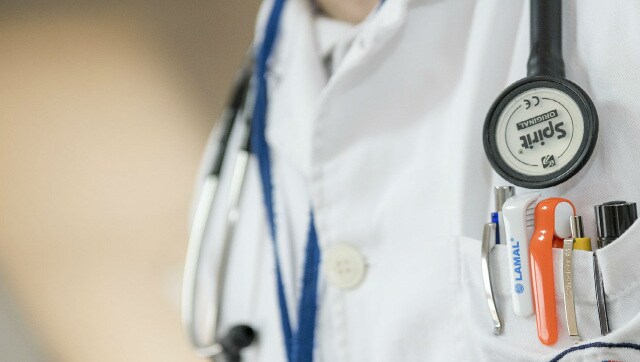 India
The recruitment drive aims to fill 11 posts and the the last date to apply for the posts is 10 May
India
The online application process for a total of 179 vacancies will begin from 18 May while the last date to apply is 17 June