New Yorker fiction editor Deborah Treisman on 'Cat Person', and the long reach of short stories
The New Yorker's fiction editor Deborah Treisman talks about viral story #CatPerson, fact checking fiction, and the flood of submissions in the Trump era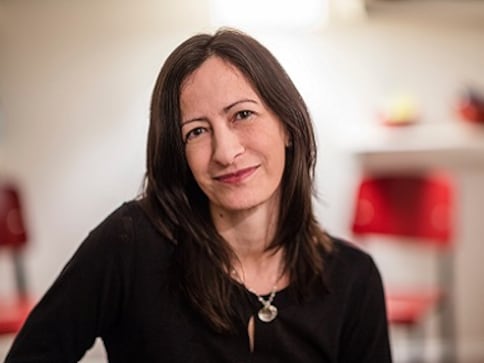 Until a few days ago, it had never happened. At least not like this. When the New Yorker short story 'Cat Person' was published online on last week, it went nuclear on the internet and vaulted to the top three most read stories of 2017 on the site.
"I knew it would strike a nerve," said Deborah Treisman, the New Yorker's fiction editor, and the person who commissioned 'Cat Person', during a chat over the weekend. "I didn't think it would strike this much of a nerve." She laughed. "It's now struck several million nerves."
In 'Cat Person', a 20-year-old college student meets, flirts with and then goes on a date with a 34-year-old man. How did an account of a text-driven dalliance and an awkward sexual encounter become the year's literary supernova, convulsing social media and even being mistaken for non-fiction? "I think it's simply that the experience felt very real," said Treisman, 47, a tall, slim woman with a measured manner. "I think people felt that their own emotions and responses to their experiences were being described. When something feels that genuine you can mistake it for non-fiction. It's that true."
Arriving at Treisman's desk through an agent, the story had been written by Kristen Roupenian, a little-known writer with a slender publishing record. A first reading made Treisman uneasy. "The first instinct is to say no, I don't want to go there," said Treisman, of the narrative that documents a consensual-yet-queasy encounter. "But just realising how uncomfortable it made me, I thought that's a reason to put it out in the world because it's stirring things up. It's making people think."
Treisman, who was in Mumbai over the weekend to speak at the Times Litfest, has been the New Yorker's fiction editor since 2002. Armed with the kind of cultural taste-making powers that could make literary careers, the office has attracted the phrase "the gatekeeper for literature". She shrugged it off. "People can say whatever they want to say," she said, smiling. Then, matter of fact: "If you've never published anything and you suddenly have a story in the New Yorker it will change your career as a fiction writer, you will get a book deal."
Roupenian would know – she just did. She also joined the company of John Updike, Jhumpa Lahiri, Zadie Smith, F Scott Fitzgerald and scores of other literary stars that the magazine has published since it was founded in 1925. The short story form itself – supple and capacious enough to accommodate all kinds of narratives – has tended to be neglected by publishers in favour of novels, but the New Yorker continues to publish one a week, in addition to bringing out special fiction issues from time to time.
The formula for selecting a sliver of stories from the slush pile lies in having no fixed formula at all. "I look for a story I don't forget when I put it down, or a story that has some kind of impact," said Treisman. "It doesn't really matter if it's a traditionally written story or an experimental story as long as it has some kind of effect on you as a reader and elements of it stay with you."
At the start of her career two decades ago – earlier she was deputy fiction editor – the power of the office was daunting. For instance, she'd read DeLillo as a high school student, and then suddenly she was reading him as an editor, incredibly now in a position to tell him what to do. Over time though, the groaning weight of the magazine's legacy and the combined star power of its contributors has simply become part of the job. "Now it feels very matter of fact," she said. "It's still a privilege to work with writers who you know and admire, but it feels comfortable."
Over the years, the New Yorker's fiction selections have broadened. For the first time, more women were published this year than men, and writers from more diverse backgrounds are being increasingly given space in the magazine. "There has been a conscious effort to stay open," said Treisman.
But all fiction contributors – not just the reporters – are subjected to the magazine's famously exacting fact-checking process.
"It sounds silly to fact check fiction but if someone spells a name wrong or a place name wrong that's going to remove you from the reality of the story," she said. "Fiction writers can invent but if they are using things from reality we want to make sure they have it correct so that it doesn't destroy the illusion… If things are wrong we hear from readers."
One time the fact checking process missed a key detail, prompting an avalanche of letters. A short story featured someone hunting wild turkeys during a particular period when it turned out it could not have been legal hunting season. "So those are the things they are meant to catch, just so that you don't stop reading saying 'oh wait a second, they got this wrong. I no longer believe the story'."
The magazine gets between 200 and 400 submissions a week – about 50 are finally selected for the year – but the particular political moment could affect the number and nature of submissions. "There are some times when world events or tragedies will overtake the urge to write," said Treisman. After 9/11 for instance, or after the reelection of George W Bush, there was a discernible dip in the quantum of submissions. She put it down to writers being depressed. She expected a similar depressive downturn after the election of Donald Trump last year. "But it was completely the opposite," said Treisman. Instead, they were flooded, and the magazine has its schedule in place months in advance, something that has never happened in the past two decades.
"I think it's a kind of defiance, you know," she said. "I think in some sense writers said 'you're not going to support us, screw that, we're going to go on working at the top of our game'."
Lately, submissions have encompassed a broad sweep of themes tied to the political context: stories of immigrants, of politically disagreeing couples, of characters canvassing during the elections. "I have felt a sort of rebellious urge in a lot of these stories we have seen or a defying urge [that] 'we are going to tell it like it is'."
The writers will keep writing, but are the readers going to keep reading? "I'm hoping that some of the effect of 'Cat Person' is going to carry over. If we had two million people reading the short story maybe 1.5 million of them didn't read a short story before that and suddenly think oh, fiction has something for me, literature has something for me, I can find something," said Treisman. "I think there are people who wouldn't normally read fiction who are now thinking maybe we should give it a try."
also read
Arts & Culture
Toobin was fired from The New Yorker after working there for 27 years, following an investigation into last October's Zoom call.
World
The issue that is up for debate surrounds the degree to which Poles either helped Jews, acted as bystanders or abetted the German killings in the case of tens of thousands of Jews who managed to escape the ghettos.
Arts & Culture
The Review was run for decades by founding editor George Plimpton and became known for its in-depth interviews on the writing process and for publishing early works by Philip Roth, Adrienne Rich and many others.