It's hard to describe New York to people who've never been there. In fact, I laboured over what to write in this travelogue for days, and I have pictures of the Big Apple all over my home. I even have a painting of its iconic skyline on canvas that is fitted with tiny lights strategically on a few skyscrapers. In the dark, when I turn them on, they glow with all the dreams the city has made come true.
New York City is an insatiable desire, but not many know how beautiful the state is too. For nearly a month, I lived like a Long Island local — enjoying the coming of autumn, breathing in the crisp, nippy air, shuddering in the rain, and losing all sense of speech under mandarin-mauve explosions splattered across evening skies. I explored tiny settlements along the bay, drank brilliant white wine as the sun beat down delicate rocks the Atlantic rammed into, and went on a ten-hour train journey up the Hudson, through Albany and Syracuse, to Niagara. I could have stayed on the road forever.
Upstate New York, which includes most of the state and extends largely north of the city, is nature's haven, filled with mountains, lakes, rivers, valleys and forests. In the fall, all its lushness appears to catch fire, burning in brilliant hues of vermillion and red. Set against the never-ending expanse of blue skies, every moment was a painting. I stopped taking pictures after a point; it was impossible to capture the beauty of what I was witnessing and how it made my heart sing.
When I reached Niagara, I was amused to see there was no platform to disembark. An old-world-sorta station master came running to the door and placed a tiny stool beside the track because the stairs were too high from ground level. The town is just as charming. It's extremely quiet, mostly filled with Asians, and there are hardly people about on the streets even at five in the evening. Dinner was at a local Indian restaurant — Southeast Asian cuisine is the only variety of fresh food I came across while I was there — and had a memorable dal makhani. It's odd that in the least-expected places we find dishes that gratify the soul.
The Falls at night are pretty, decked up with psychedelic lights, but nothing will beat rocking right up to its base the next morning aboard Maid of the Mist. The force of the water is so strong, I could barely stand without holding on to something, and its deafening roar is insanely intimidating. You cannot help but feel humility at its feet; drenched despite the poncho, surrounding by swirling, frothing blue-green water, Niagara shook me alive, out of an apathetic reverie towards the world.
I went around Upstate in intervals while travelling between other East Coast cities. Every time I returned to Ronkonkoma, where I was put up, the air got just a little bit chillier, the trees turned just a bit more crimson. I found the speed with which the season progressed fascinating; I'd never experienced anything like it.
One bright sunny day, I went to Peconic, a hamlet in Suffolk, the easternmost county of New York. I went to Raphael, a delightful family-owned winery in the North Fork peninsula that's one of the few in the US to harvest entirely by hand. The facility itself is built 12 feet under the classic Mediterranean bungalow, whose sunny patio overlooks acres of vineyard.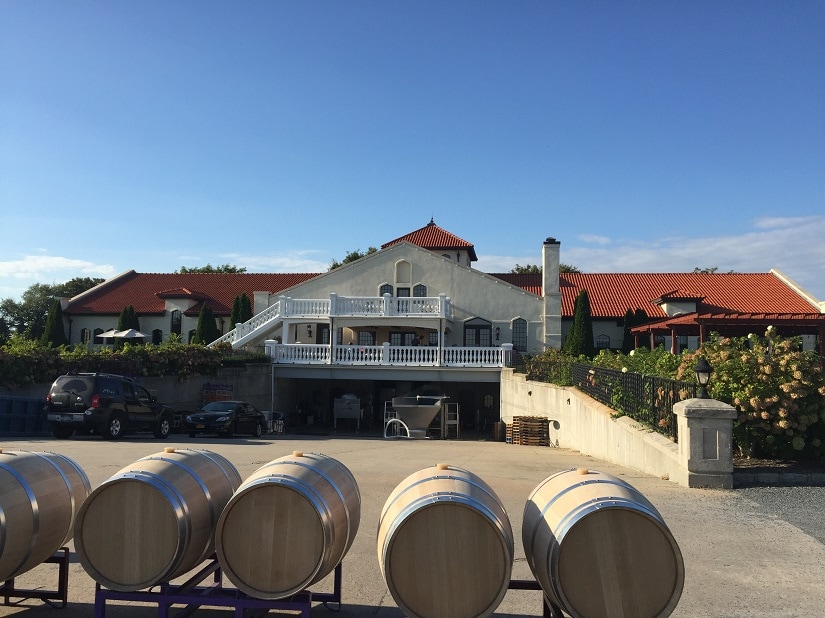 Inside, I felt like I'd walked into a magical place. Afternoon light gushed in through windows lining the far end of the lobby, while the rest of the interior came alive with hundreds of twinkly fairy lights along the ceiling and walls. Here, in this enchanted land, the wines tasted sweeter and fuller. Raphael's whites and roses — I remember the Riesling and Pinot Noir — are especially delicious, although I wish I had tried their Merlot, a grape I'm obsessively partial to.
Another weekend I decided to stay at Freeport for a night, a pretty waterside village in Nassau. My hotel was by a marina, lined with scores of yachts, and waking up early in the morning and taking a walk was simply breathtaking. In the midst of my meanderings I came across a homely Mexican joint opening for breakfast. I couldn't speak Spanish, they didn't know English, but when it comes to food, pointing and looking hungry usually works universally. I wolfed down the parcel of bacon, sausages and eggs with coffee like I'd never eaten before.
Unfortunately, it rained soon after, limiting me to my room, although the night cleared considerably. Nearly blown away by the bone-shattering sea breeze, I headed to a Cuban restaurant, where I was determined to eat a Cuban sandwich a la Chef, the movie. Admittedly, it wasn't as earth-shattering to taste as it appeared to be in the film, but my bacon and chicken sandwich was divine as is, especially paired with an Old Fashioned. The restaurant was nearly empty, so I sat in for a long time, lost in my thoughts, listening to salsa music and enjoying alternative New York.
Since that was the essence of my trip, I couldn't miss Montauk Point Lighthouse, on the easternmost point of Long Island. The drive from Ronkonkoma, which is approximately located in the middle of Long Island, to the tip took me through the iconic Hamptons. I don't believe I spotted any celebrities, but the homes are everything TV and movies show us — gorgeous, elegant, charming to the T and rich men and women's precious booty.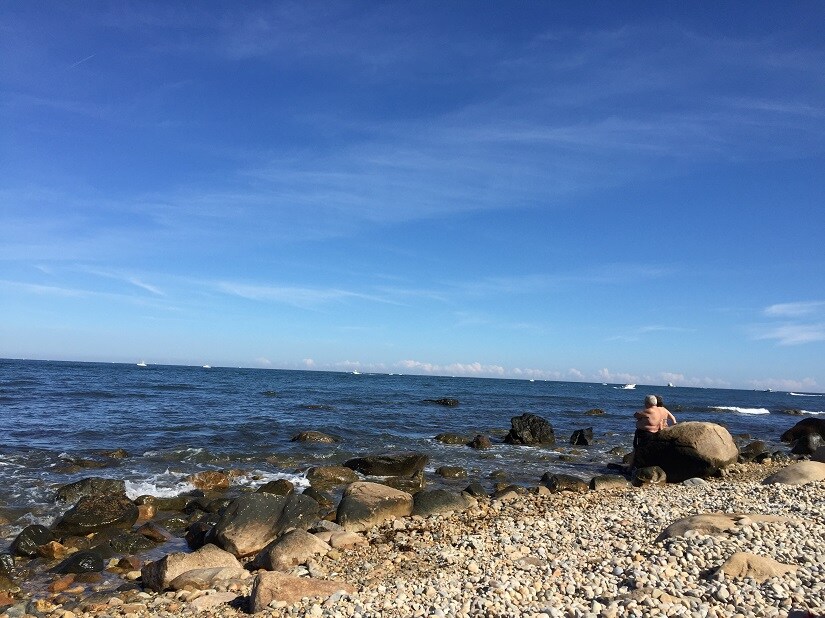 The lighthouse itself is an imposing structure, surrounded by a state park and skirted by a deep blue Atlantic. I didn't climb to the top, instead choosing to walk across a jagged flank of rocks to sit in a secluded alcove and watch the waves dance around my toes. It was a sublime afternoon; the colours of the water, the sand, the rocks and the sky were just as they should be on a bright autumn day, while a glass of chilled wine gave me company. A couple, most probably in their seventies, took off their clothes and jumped into the water. They looked like children, frolicking about, hours well-spent without a care in the world.
I think that is my most enduring memory of New York — an uncommon feeling of abandon, as if its beauty, its humanity will take care of you. Whether it was travelling to and fro between the city and Long Island by train or just walking around the suburbs with few people on the streets, there was a persistent energy of togetherness. Of belonging.
Updated Date: Aug 13, 2017 10:26 AM