From Dalda vanaspati to Amul, Surf, Tuff Shoes and Coca-Cola, how has advertising in India changed over the past 50 years? Ad veteran Ambi Parameswaran is in the unique position to answer. In his new book — Nawabs, Nudes and Noodles — which was launched at the Godrej India Culture Lab in Mumbai on 9 June, he looks at how advertising in India has evolved, reflecting the country's culture, politics and economy in the last half century. From sartorial tastes and food habits to marriage and old age, music and language to celebrities and censorship, Ambi has examined over a hundred ads to study how the Indian consumer has changed — and how advertising and society have shaped each other.
Excerpts from an interview:
You've looked back at Indian advertising over the past 50 years in Nawabs, Nudes and Noodles — and you've been a part of the advertising world for about three decades. What have been your greatest learnings about advertising and the Indian consumers' psyche in this time? In the past and now, what would you say is "uniquely Indian" about the advertisements we make?
My biggest learning has been that to really connect with Indian consumers you need to develop advertising that is relevant and relatable. Some of the most successful campaigns, even for global brands, have been rooted in Indian idiom. Look at Thanda Matlab Coca Cola or Kitni Deti Hai — these will not make any sense outside India. This does not mean that no global campaign can work in India, but you need to ensure that they make a cultural connection.
At the global book launch of Nawabs… on 9 June at the Godrej India Culture Lab, Santosh Desai and I were discussing if we are sometimes reading too much into advertising. In fact, one of the questions that came from the audience also hinted at this. I know that when an ad is created, it may be just a figment of a copywriter's imagination. But he/she got this inspiration from popular culture that is all around him/her. And this may not be visible in the short term, but if we pull back, 10 years later or 20 years later, we will see a pattern. For example, in the last few years we are seeing a many brands embracing social causes. This is relatively new. We may not be able to draw any conclusion now, but may be 20 years later we may observe a pattern.
One interesting phenomenon you mention in the book is how, from the '80s, you had children in ads selling products as diverse as cooking oil to Rasna, Complan, Maggi. Is that a tactic that's still continuing?
India is a young country and so we have had an oversupply of kids in our ecosystem. Naturally, kids have been used to sell cooking oils, ready to eat foods, candies, soft drinks, toys (of course), detergent powders, cars, mobikes etc. But there is a new wind blowing. Several global companies have signed a charter towards advertising aimed at children, especially foods and snacks. We may see that taking hold in India soon.
Like the use of children in ads, were there other similar 'game changers' in Indian advertising as well?
Like children, we have used music heavily in Indian ads. Jingles are a staple form of advertising, from the days of radio jingles to cinema ads to now TV spots. I have spoken about the types of music used in Indian ads and the humungous variety of themes. This is indeed something unique to India, just as it is for our films. I don't know if it is a game changer, but it is a unique thing. If I were to ask an average Indian consumer he may remember the Cadbury Dairy Milk jingle (Kuch Khaas hai…) or the milk jingle (Doodh doodh…).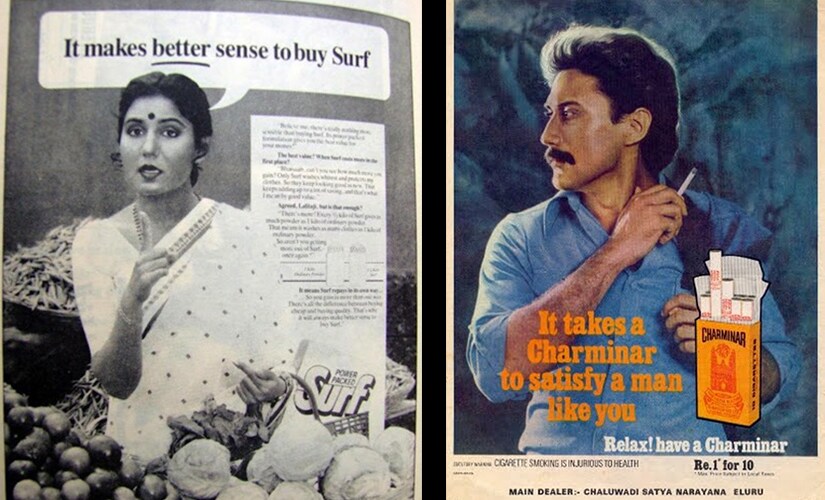 Nawabs, Nudes and Noodles also has details only an insider would know — for instance, the colour coding in ads (the model in a Cadbury's ad wearing purple, a child in an ad for sunflower oil wearing yellow). Are there any other such quirky details that you might share with us?
When I discussed the inside stories with my agent Anish Chandy and my publisher Diya Kar Hazra, they wanted me to put one in each chapter as a small 'inset'. So colour coding is one that I have included. There are many more. For instance why is it that all food ads show food in slow motion and in extreme close ups? That is a common technique to make you drool!
What has been the greatest change you've seen in Indian advertisements over the past 50 years? Has there been a shift in how Indian advertisements are made?
Definitely there have been many, many changes. From the days when an ad used to run for two years unchanged, we are today in an era of a new ad every quarter. This puts a tremendous load on the agency and the brand team. And can lead to big mistakes. The challenge is to infuse change without upsetting the brand rhythm. Not all brands manage this well. Maybe consumers will be more forgiving now!
Could you name who you consider the most iconic "characters" in Indian advertising, and why? Like Lalitaji, the Amul girl, or the Lijjat Papad rabbit.
Air India Maharaja was probably one of the best; it stood for a charming little Maharaja and communicated style, wit and class. Unfortunately it is a pale shadow of what it was in the past. In recent times, mascots like Zoo Zoos and Chintamani have made a good impact.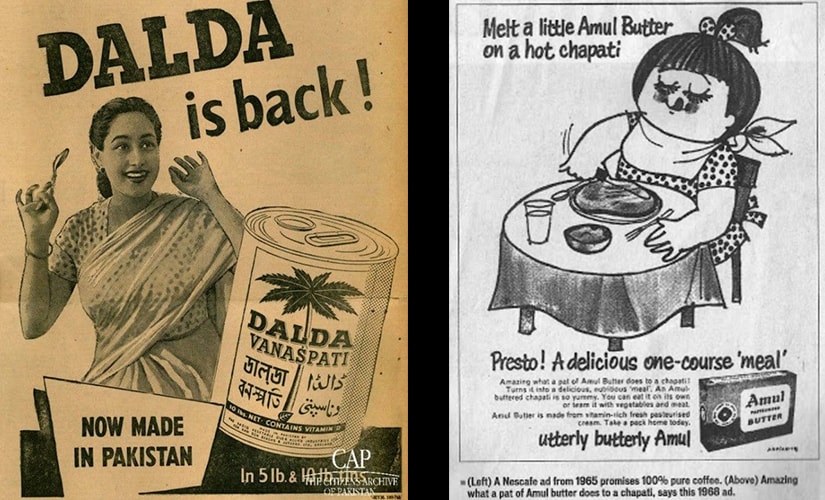 You've also said that while writers have looked at how films or TV have reflected the changes in Indian society, nobody had looked at advertising, and that was how you got started on Nawabs... What can advertising tell us about society at a particular point of time, its needs and aspirations and values, that perhaps cinema or television can't?
I think advertising cannot tell you more than what other forms of popular culture are telling. After all, the primary job of advertising is not to change social discourse in society. We have to sell products and services. The social commentary is just a subtext. Having said that, it is interesting to see the patterns that run parallel across different categories of products and services. For example, look at the way old age was depicted 30 years ago across bulbs, pills, potions and look at the way it is portrayed across financial services, automotive, telecom; you see a pattern. This may be a good addition to what we see in other forms of popular culture.
Your guide to the latest cricket World Cup stories, analysis, reports, opinions, live updates and scores on https://www.firstpost.com/firstcricket/series/icc-cricket-world-cup-2019.html. Follow us on Twitter and Instagram or like our Facebook page for updates throughout the ongoing event in England and Wales.
Updated Date: Jun 18, 2016 15:06:51 IST