Nautanki Diaries book review: Dominic Franks' bicycle journey reveals India's kind, welcoming side
Nautanki Diaries introduces the reader to beautiful locales and cultures across many Indian states, but it is always the people featured in the book who surprise one the most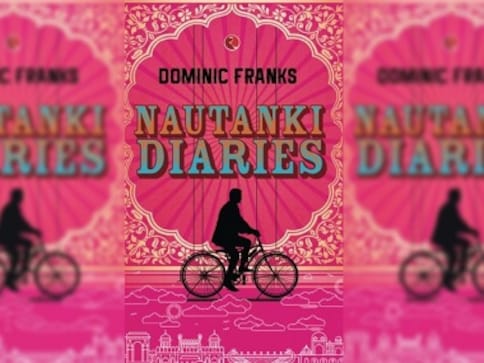 Right from our school days, we have heard that age-old adage – 'Traveling broadens the mind'. I would also imagine that it invariably makes one reflect upon one's own existence, bringing one closer – by at least a few steps, if not entirely – to that single most elusive discovery – finding oneself.
Dominic Franks' new book Nautanki Diaries is a lovely little account of a truly amazing journey. It recounts the tale of Franks embarking upon a cross-country road journey, all the way from Bengaluru to New Delhi on his beloved 'milkman' bicycle, which he fondly referred to as 'Nautanki'. The fact that Franks completed the journey in twenty-two days, and in time for the opening ceremony of the 2010 National Games – as had always been his plan – makes this fascinating book more than a mere travelogue. But the one feature of the book that really sets it apart is the journey itself, because what happens during these three weeks along the way, is far more interesting and life-altering than the author reaching his end goal.
The route Franks had planned was this: Bengaluru to Hyderabad, Hyderabad to Nagpur, Nagpur to Gona, Gona to Agra, Agra to New Delhi. In a country where everything – from tradition, to customs, to attire, to cuisine – undergoes an unbelievable amount of change as one travels every hundred miles, Franks had pedalled for 2226 kilometres to reach his destination. On the way, he met unforgettable characters – people who, he claims in his book, had changed his outlook towards life forever, and taught him several valuable life lessons. He witnessed ethereal scenes and beauties of nature – scenes that no amount of imagination could have possibly lent to his vision. And he had a lifetime of rich experiences that taught him more about human life and dignity than any book or film possibly could. He had had to sleep under the stars, take shelter under trees in the middle of a thunderstorm, eat whatever he managed to find in roadside dhabas and stalls, and cling on to his loyal vehicle even when his body, or hers, failed him.
But more importantly, it is the joy of meeting the warm and welcoming people of the many villages of this beautiful country, who invited him into their homes, not worrying about giving shelter to a complete stranger. They fed him, they gave him a roof for the night and they even opened their hearts to him – all in a heartbeat. As I read through the pages of Franks' book, it is always the people who surprised me the most. Their stories, their motivations, their ways of life – all of these struck a chord with me. Contrary to what I had expected when I had initially read the premise of the book, Dominic Franks had not thrown himself to the mercy of the elements. Not at all. For everywhere he went, there was always someone who was willing to help him along the way. And that, in itself, is a fascinating eye-opener that this beautiful book has gifted me with.
Written in simple, lucid language, with no visible pomp of vocabulary, and embellished with admirable wit, a sharp sense of humour, a keen eye for observing the joys and beauties of both man and nature, and finally a humble submission to the fact that one learns something new every single day, Nautanki Diaries is a book that has the undeniable power to send you off on a similar journey of self-discovery, should you be willing to submit yourself to its pages.
The only problem I found with the book was that at times, it happened to become a tad too self-indulgent. Self-indulgent, mind you, not preachy. But for the most part, it is a wonderful read. In many ways, as you will find when you read the book, it tells the story of a man who set off on a journey eight years ago, and has never stopped since.
Bhaskar Chattopadhyay is an author and translator. His translations include 14: Stories That Inspired Satyajit Ray, and his original works include the mystery novels Patang, Penumbra and Here Falls The Shadow
World
"Avoid all travel to areas within 10 km of the border with Pakistan in the following states due to the unpredictable security situation and presence of landmines and unexploded ordnance: Gujarat, Punjab and Rajasthan," the advisory states.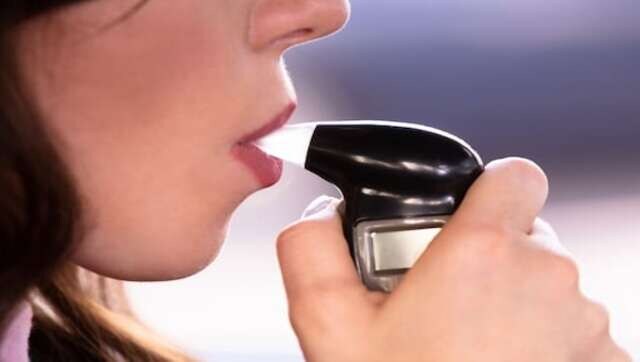 India
Amid the pandemic, the breath analyser test that is done to check whether any crew member has consumed alcohol was limited to 50 per cent of the aircraft personnel
Arts & Culture
Amitav Ghosh's new book is set in a valley where indigenous people from warring villages live off the abundant riches from a sacred mountain. Their lives are disrupted by outsiders who force their way into the valley and treat the mountain as nothing but a resource.