Namita Devidayal's book on sitar virtuoso Ustad Vilayat Khan is a portrait of the man, and the musician
Author-journalist Namita Devidayal's latest book The Sixth String of Vilayat Khan attempts to 'create an impressionistic fluid portrait — of a magnificent artiste and a fragmented human being.'
It is highly unlikely that a classical music lover in India hasn't heard of the Sitar legend Ustad Vilayat Khan. His musical dexterity and unimaginable command over his instrument are often considered unparalleled. While there were gifted Sitar players before him, as well as after him, but none who could take his place. As much as he was known for his musical prowess, the tales of his mercurial temper, contradictory attitude and irreverence towards tokens of mass accolades and awards are equally popular.
Everyone knew Ustad Vilayat Khan, yet no one knew Vilayat Khan. Author-journalist Namita Devidayal's latest book The Sixth String of Vilayat Khan (Westland Books) attempts to "create an impressionistic fluid portrait — of a magnificent artiste and a fragmented human being." The book was launched on 28 November at Mumbai's Royal Opera House in the presence of many stalwarts from the field of music and literature. This is Devidayal's second non-fiction offering since her 2007 book The Music Room.
Devidayal's 256-page-long portrait of Vilayat Khan covers a gamut of known as well as unknown aspects of the Sitar virtuoso: from his initial days as an enthusiastic artist to growing into a classical music rock star, living in the hills of Shimla and finally flying off to the United States. Devidayal writes in the book: "My journey into his life is also an attempt to understand that abiding paradox: how anarchy can coexist with harmony. How pain can be an underlying constant in life but can also be converted into beauty. What I discovered along the way is that the life of a genius is not easy, nor harmonious."
In an email exchange with Firstpost, Devidayal spoke of how she came about writing the book, the people she met, the stories she heard, and lastly, what she will take away from this experience. Below are excerpts from the interview:
What was the most interesting part about Ustad Vilayat Khan that drove you into writing an entire book on him?
I think the most interesting part about him is that I had always heard these stories about how he was a better musician than Ravi Shankar, and I wanted to find out why. Also, growing up, I had heard really amazing stories about how he loved ballroom dancing and how he used to play pranks… so there was always this intrigue surrounding him. Who was this Vilayat Khan? So, when his son Hidayat persuaded me to write, I took it on. And a few months into the research, I was hooked!
What were the major challenges that you faced during the research?
As I have mentioned in the book, writing about Vilayat Khan is a bit like chasing a hologram. There are always different versions of every story. Even he was known to be a liberal embellisher of tales. As someone once said, 'woh toh galti se sach bolte the' (he spoke the truth by mistake!). So, I had to rely on a lot of anecdotal information and try my best to put the jigsaw pieces together to reach some semblance of truth.
What was the entire graph like — from a young Vilayat to the legendary Ustad — and how did you plan to see and cover that arch in your book?
Because there were so many layers and diversions in this story, I decided to stick with a chronology of his life as my narrative arc. This gave me the skeletal structure and within that, I was able to texture in many aspects of the man and the musician and also zoom out into the backdrop and music scene in Calcutta, Bombay and America. I wanted to recreate these eras, like the time when All India Radio was the hub for music.
You are both a journalist and a classical vocalist. What was your modus operandi while approaching a subject like Vilayat Khan?
When I write about music or a musician, it is the perfect braiding of my journalist skills and my deep understanding of – and love for – music.
You said you had to struggle a lot initially to get in the voices of people who were once close to Vilayat Khan but later distanced themselves from him. How did you succeed into getting them onboard?
It took me a while to gain everyone's trust, but I think after some time, people could sense my sincerity and love for the subject and knew that I was not interested in just a superficial, nor salacious picture, but had a deep respect for the man. So they opened up, slowly but beautifully, and it took several meetings and cajolings and interviews.
While a lot is known about the public image of Vilayat Khan, your book also dwells upon his human side — with all the positive and negative points put together. How was it to know about the private, more internal side of that man?
I felt great sympathy and compassion for the man when I got to know intimate details about his personal side. I think I have attempted to put context to all his frailties and insecurities and recognise that there is always a back story. Besides, who am I to judge? We all come with many dimensions and the secret is an acceptance of that. Isn't that what love is?
Was exploring the initial journey of Vilayat Khan a major revelation for you, especially the way he and Ravi Shankar made the Sitar a popular instrument? Could you share some startling anecdotes that you came across while writing the book?
The most startling anecdote was the epic concert in 1952 in which Vilayat Khan stormed the stage which was initially meant to be a performance duet of Ravi Shankar and Ali Akbar Khan. This concert happened to be organised by my great grandfather who was then a great patron of music, which makes it even more interesting. Anyway, it was a kind of duel on stage and evidently, Vilayat Khan came out the 'winner' and the two of them promised each other they would never play together again.
I remember you discussing somewhere that Madan Mohan (and probably many others?) had 'stolen' a tune of Vilayat Khan Saab and made it into a popular song. You said that such things never mattered to him. Do you mean he wasn't possessive of his own music?
There is a story – which may be apocryphal as stories can be – of how Madan Mohan heard his friend Vilayat Khan play raga Nand at a private concert and from that he was inspired to create the tune of 'Mera Saya'. I don't believe he was possessive about his music because he himself had learned from the music of so many greats. He would make his children and students listen to the music of Abdul Karim Khan, Faiyaz Khan, Zohrabai Agrewali and even Ella Fitzgerald, and tell them to learn from these greats. So he probably believed that music belonged to everyone and no one.
What do you think Vilayat Khan introduced into music (not just Sitar) that remains his biggest contribution to date?
He coaxed an instrument sound like the human voice with all its variations and emotions. That was his biggest contribution.
What is your biggest takeaway after writing the Sixth String of Vilayat Khan?
I feel privileged to have entered the life of a genius. These are the stars that we should look up to, cherish, applaud. I hope I have made it accessible to many more.
Find latest and upcoming tech gadgets online on Tech2 Gadgets. Get technology news, gadgets reviews & ratings. Popular gadgets including laptop, tablet and mobile specifications, features, prices, comparison.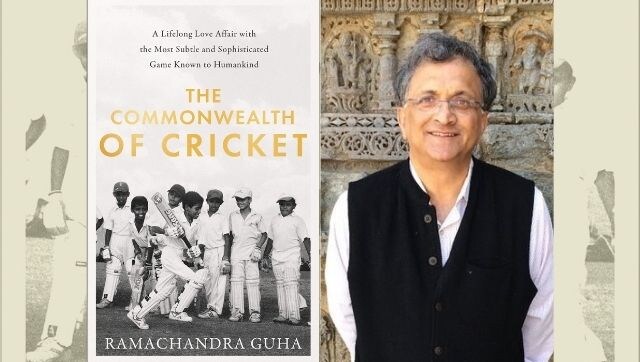 Sports
The historian also recounts his brief stint as an administrator at the BCCI, where his resignation within six months of his appointment ruffled a few feathers in the cricketing fraternity.
Lifestyle
Our weekly roundup of books that should be on your radar.