Nainital bungalow where Bimal Roy shot Madhumati could be turned into museum for filmmaker
The Uttarakhand government currently runs bi-weekly camps for tuberculosis patients in the bungalow, where Bimal Roy shot Madhumati — one of his best films, and the biggest commercial hits of 1958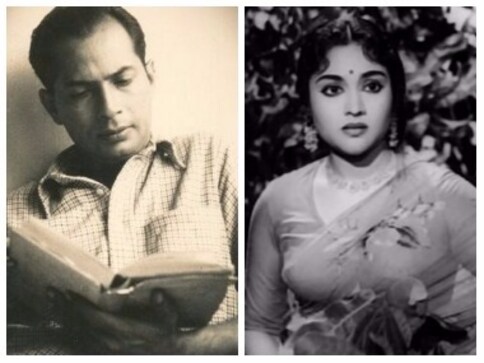 A dilapidated bungalow near Nainital, where legendary filmmaker Bimal Roy shot his iconic Madhumati way back in 1956, could soon turn into a museum for the filmmaker and his stars.
The Uttarakhand government, which currently runs a bi-weekly camp for tuberculosis patients at the bungalow in Ghorakhal, is keen to turn it into a tourist spot for travellers who would watch clips of the 1958 re-incarnation drama, and also other films made by Roy, considered among one of the finest filmmakers of Indian cinema.
If this happens, hopefully by the middle of next year, the late director will get his first honour from any state government.
"I sincerely want this memorial to happen, people must have a glimpse of my father's works, and how he conceptualised those films and how the films drew mass appeal," says his eldest daughter, Rinki Roy Bhattacharya, author of Roy's biography, Bimal Roy: The man who spoke in pictures. She also wrote Bimal Roy's Madhumati: Untold stories from behind the scenes.
"My father deserved much more; this bungalow will remind many of my father and his works," says Bhattacharya.
Bhattacharya felt this was long overdue for her father who, claims Bhattacharya, sadly got no recognition from the government despite repeated pleas. One letter — signed by more than 500 filmmakers, artists, intellectuals and advertising honchos, was sent for a posthumous Padma award as late as last year to Prime Minister Narendra Modi and the then President, Pranab Mukherjee.
But she got no response.
Uttarakhand CM Trivendra Singh Rawat is open to the idea, so is the state tourism department. The bulk of the work to spruce up the bungalow and reconstruct the steep road would be done by the state government. The rest would involve involve significant contributions from Roy's family, especially his eldest daughter, Rinki Roy Bhattacharya.
Bhattacharya, who is currently making efforts to restore some of her father's works, says she would be happy to initiate the process; her first priority, however, is to restore the prints of Madhumati, now lying in a totally messed up condition at the National Film Archives, Pune.
"It is important for me to restore the prints of Madhumati, the first Indian film to be launched abroad and a classic that set the trend for future filmmakers. His films had a strong impact on the Indian new wave and parallel cinema," says Bhattacharya.
Madhumati, interestingly, was also the record holder for the most awards (9) received by a film at the Filmfare awards for 37 years before it lost the record to Dilwale Dulhania Le Jayenge which won ten awards in 1995, and then lost the record after 10 years to Black which won 11 awards in total.
Seasoned Bollywood actor-director Timangshu Dhulia, who was once the tourism consultant for the Uttarakhand government, said there's tremendous merit in the move. "We need to preserve places where legends worked... many such places can be found all over Uttarakhand."
Bhattacharya, who married popular director Basu Bhattacharya, said she has already put in place a memorial for her father that honours "stars who have fallen off the map". "India took notice of Waheeda Rehman as late as 2013 when she was awarded in the centenary year of Indian cinema. I do not know if it is deliberate, we have a strange way of ignoring the legends of Indian cinema," says Bhattacharya.
She says Madhumati was her father's favourite, and Roy had some strange experiences while shooting it in the hills. Once the film was shot near Nainital over a six week period, Roy realised the footage was foggy because of the weather. Roy had little cash left, so he recreated a hill station near Nashik and Aarey Milk Colony on the outskirts of Mumbai to complete the film. He even gave up his director's fee — reportedly Rs 70,000 then — so that he could borrow some more cash from distributors to complete the film and release across India.
Madhumati was probably Roy's best film which he produced and directed himself. The 1958 drama was written by Ritwik Ghatak and Rajinder Singh Bedi, music composed by Salil Chowdhury and lyrics written by Shailendra. Ghatak wrote the screenplay, while Bedi wrote the dialogues. The film, the first and only collaboration between Roy and Ghatak, starred Dilip Kumar, Vyjayanthimala, Pran and Johnny Walker. It was one of the earliest Bollywood films to deal with reincarnation and had a Gothic noir feel.
Roy has remained special to Bollywood, a complete school of filmmaking unto himself and followed by many like Hrishikesh Mukherjee, Gulzar, Nabendu Ghosh, Salil Chowdhury and Basu Bhattacharya. Mukherjee's Anupama was dedicated to Bimal Roy as it was released just after his death.
"If there are museums which house bats of cricketers and soccer shoes of footballers, then there is a genuine need in India to preserve some of the works of legends like Roy and showcase them at their place of work," says veteran film critic Bharati Pradhan.
"In Hollywood you have a hall of fame, which has rows and rows of superhit films, their actors and directors. Some statues of filmstars like Dev Anand are coming up in Bandra, and once MF Husain had planned a museum of Bollywood in Hyderabad," she added.
Pradhan said Madhumati stepped away from the standard Roy themes of social realism as seen in his Do Bigha Zameen (19853), Biraj Bahu (1954) and Devdas (1955).
The movie was an instant hit, launched at the Karlovy Vary International Festival at Prague, and premiered in Mumbai. Within months, it helped Roy recover his losses. Madhumani was the highest grossing film in the year 1958.
PB Shome, a 70-something retired Indian Oil officer, was present when the shooting took place in the mid-50s in Gorakhal. He says Roy had trouble keeping the local crowds at bay, all keen to see the stars of the film. "I spent some time on the sets and watched Roy from close. One day, Satyajit Ray, then not a legend, walked onto the sets and sought permission from Roy to observe his director. Roy obliged and Ray spent long hours on the sets," says Shome.
Shome says the memorial is easier said than done. "If his daughter can cut through the bureaucracy of the state government and raise funds to turn the bungalow into a museum, you will have something to see. Else, one day the bungalow will make way for a resort," says Shome.
That would be sad.
Bhattacharya says she will again write to the new occupant of Rashtrapati Bhavan — Ram Nath Kovind — seeking a Padma award for her father, and help for the museum.
It all depends upon India's 14th President and his wishes.
World
A new 'Winnie the Pooh' horror movie will not be released in Hong Kong. While no reason was given for it, censorship claims surfaced as the fictional bear is not liked by mainland Chinese authorities over unflattering comparisons with Xi Jinping
Entertainment
In an exclusive interview with Firstpost, Yami Gautam and Sunny Kaushal talk about their film Chor Nikal Ke Bhaga, cinema changing and more.
Explainers
Amritpal Singh and his aide Papalpreet Singh have been on the run for the past seven days. They were last located in Haryana's Kurukshetra. Baljit Kaur, the woman arrested by Haryana Police for sheltering them, told interrogators that the duo confided in her that they might move to Uttarakhand next