My Sunset Marriage review: Hoshang Merchant's collected poems make for enjoyable reading
Hoshang Merchant is known commonly as India's "first openly gay poet", a serviceable label that's also served him criticism
In a biographical note for The New American Poetry edited by Donald Allen, the poet Peter Orlovsky wrote, "Stare at my feet too much and need to undue paranoiac sudden clouds. Enjoy mopping floors, cleaning up cat vomit. Enjoy swinning underwater. I want the moon for fun."
Orlovsky fiddled and had fun in the meta as much as his did in the texts that did not exactly become a legacy of sorts in literature after him. Fun, here, is not the expedient emotion that connects what is felt, to what is emoted in language. Not that alone at least. It is beyond the linkage, the rhetoric of an approach that militarises language with a sentiment that comes close to self-referencing, self-satirising wit, but refuses to be restricted to that walled identity.
In the preface to his collected poems, My Sunset Marriage (2016), selected and edited by Kazim Ali, published by Navayana, Hoshang Merchant writes, "Everyone tumbles through these pages: parent and prostitute, lover and charlatan, Persia and Palestine, Jew and Turk, madman and saint, fornicator and abstainer, the geisha and the devadasi as well as the Mumbai starlet and, oh my God, the Star herself!"
A potent mixture of deprecatory intent and divisiveness that stems from a curated view of the world makes for enjoyable reading, and we are not even past the preface yet.
Merchant is known most commonly as India's "first openly gay poet", a label that has at times serviced and served him his fair share of criticisms. As the man who is read because of what he happens to be rather than the other way round — something he mentions in his preface as well. The most endearing feature of a collected issue is the opportunity to see a writer; more so, a person in transformation. Something which makes the role of the editor even more important than it otherwise might be. To say that Merchant's poems are scathing or snarky is to undermine the postulation of what this wonderful writer understands is so critical to poetry — its direct, spontaneous diction.
In The Loneliness of the Long Distance Lover he writes:
There is no telephone to Heaven:

That is the longest distance, of all, the most desired place
Merchant introduces desire and then dismantles the construct with twitchy-eyed pragmatism that is common in this, his early poems, an evidence of which appears later in the same poem in:
 What the long distance runner and the lover and the poet

Hold in common is their record love: OF DEATH.
The word love, carefully placed as only Merchant would to pat the cheek, he will, in due course, slap gently. Among other things, Merchant is a highly referential writer. He refers to texts, people, places and events on the go, at times oversubscribing to that method to the point that a poem can feel like an assemblage of comments posted under a viral article. Some of these, are though, highly, almost crucially effective. In The Ballad of the Poor H.M. he writes:
Eternity is as solid as your ass

And you can ride it to the Bo-tree

In Benares
Merchant is also a brilliant writer on the arts. He writes of song and dance through his poetry like no other poet perhaps has, since perhaps, Tagore. In Anais Nin Watches Uday Shankar Dance he writes:
Shankar stands erect

His own Meru and Kailas

Pavlova cannot fathom Kathak

            after the Russian ballet

She's retreated into the shadows      He is the sun
The extremes in this little passage give the reader the idea of scale, and image in tandem. The forthright manner in which Merchant addresses transitions without filling in the actionable blanks is characteristic of his style, which is curt and would perhaps be inconceivable had he not been as referential as he is. But it is still the ironic, scathing and at times effectually offensive Merchant that is so much fun to read, as he is at times to hate. In Yusuf's Women he writes:
Namita Gokhale's Paro

Blows the lid off as never before

Opening her cunt in a 5-star hotel, she yells:

Fuck me fuck me

I'm a 5-star whore
The template here is Bukowskian, while the sympathetic, even apocalyptic nerve extends from the Ginsberg school of poetry. His self-referential poems are particularly painful, if read in context. In Four Poems of Illumination he writes:
 I ask him what he dreams;

He says, 'Heaven is here

And all the boys'

I do not know if I am betrayed

or am I the betrayer?
Merchant has always used love as his central inspiration. Around this he weaves people, places and occasions, even the arts to a degree that he comes across as a tenor, whose music is crafted as much by his opinion of musicians as it is crafted by the instruments they play. In that way solely occupies the dictation; the flow of ideas. There is very little, even in the margins to build upon in terms of ideas or even opinions. At times, therefore he can seem obscure, or unwilling to engage. Perhaps that is what he even prefers. Given that he has often seen himself through the incentivised identifications of others, even the most seasoned of writers can eventually unknowingly can't help but be shaped by them to an extent. He is also a writer, on evidence of the new poems in his books, matured, yet not held the fort with distinction. At times he has, perhaps, unnecessarily proceeded to provoke rather than poke. In Ashes of Gandhi he writes:
As on your grave waves a strand

of sad homespun, left there

by some Italian virgin who became

and Indian widow
Not to say that poetry is prohibited from invoking the forbidden, but this is impossible to read without distaste being the after. In contrast he does it better in Pound's Mr Gandhi:
 What do Gandhi, Chaplin and Mickey Mouse

                                                       have in common? –

They entertained the poor of London's East End...
In all, Merchant's identity shall always remain unique, thankfully more for his poetry than everything else. He writes like only he can. And in perhaps a world where the likes of Orlovsky and Ginsberg are feted (one which exists not far away from our land) he would have had a reputation, to go along with the burgeoning bustling personality that he is often the recommendation of, as the writer you should have read. Let's hope he still will be. Until then he has a world of poems illuminated by the self as in Letter from Bellagio:
 Sometimes, I see you by night

rowing on the lake

Your face is turned to the moon

like those geishas of the Floating World

Your boat seems a self-illuminated place

In the mirror, a self-illumined face
Find latest and upcoming tech gadgets online on Tech2 Gadgets. Get technology news, gadgets reviews & ratings. Popular gadgets including laptop, tablet and mobile specifications, features, prices, comparison.
Entertainment
A band is a partnership on several levels: social, creative and financial. Indeed, some acts have deliberately reoriented their arrangements to account for this.
Entertainment
Host Irfan looks back at his nine-year-long journey on the show, the celebrities who continue to evade him, and why a Hindi show on a public broadcast channel did not become a celebrity destination in the era of public relations and corporatisation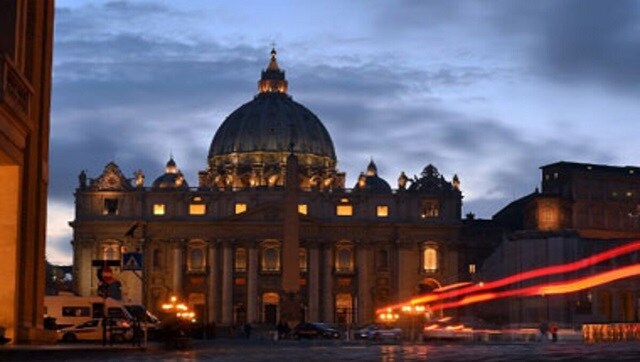 Lifestyle
Since his death, Carlo has become known in some Catholic circles as the patron saint of the internet for his facility with computers and his early and enthusiastic embrace of the web, which he used as an expression of his Catholic faith.