Muzaffarnagar: Why we can't trust the Azam Khan 'sting'
It's interesting to contrast the rigorous, fact-based reporting of the local television station on the first day's violence with the hyperbole on national television, to contrast which actually provided more credible information.
"Cops expose Azam Khan's role in Muzaffarnagar violence" reads Headlines Today's story on the western Uttar Pradesh riots. "In this sting", it kicks off by saying, "you will see the officers talk about how Azam Khan called them and told them how the rioters should be freed and that other people needed to be booked. He put pressure on them that people from one community should not be touched".
The thing is, the story just doesn't have what the label on the tin says. There isn't one person who even says that Azam Khan actually called her, or him—let alone telling them directly to let anyone off. There are a bunch of lower-level officers who talk of bias and interference in general terms, but there isn't one clinching line.
Khan may indeed be an odious communal low-life—and there are probably few people shedding tears that he's been fixed. I am, though, and not because I like Khan. It's because this has implications for our public life that are far more important than him. Ever since Tehelka magazine's Gujarat exposé, sting journalism has become a central part of the fabric of investigative journalism. It's proclaimed to tell the truth—but in my view, is actually undermining journalism.
First up, the revelations in the sting aren't really revelations at all. The Hindustan Times' Rajesh Ahuja had all the key facts out on September 10, as did Firstpost's own Raman Kirpal, with more details, on 16 September. The stories, in essence, revealed that Muzaffarnagar Senior Superintendent of Police Manjil Saini, an officer with a stellar record, had arrested the men involved in the killings which set off the riots. For her pains, she was transferred out of the district.
Now why, you might ask, is it bad to have further evidence on this outrage? Surely it's important that we've heard first-hand from police officials that they were put under pressure by politicians?
The thing is, the addition to public knowledge is marginal—and it comes at a price.
All sting journalism involves the violation of fairly fundamental tenets of media good-practice. Though pop film and egomaniacal hacks might have led their audiences to believe otherwise, journalists aren't undercover criminal investigators or social reformers. They don't—or, rather, ought not—bug people, bribe them, entrap them or or pretend to be someone they're not.
It doesn't take a lot to see why these conventions should be respected. From Watergate to Bofors, almost every great investigative project has involved a covenant of trust between reporters and sources. If sources think the journalists they're speaking to might be carrying hidden cameras, they'll just stop talking.
The cost might be worth paying where there's an unequivocal public interest—but it's hard to argue the Muzaffarnagar sting meets that test.
It's interesting to contrast the rigorous, fact-based reporting of the local television station on the first day's violence with the hyperbole on national television, to contrast which actually provided more credible information. In my view, there's no contest.
Even if the Headlines Today sting did meet the public-interest test, the issue wouldn't end there. The second important issue with stings is that they provide an illusion of the truth, rather than the thing itself .
Tehelka's famous tapes on the Gujarat riots are a case in point: the testimonies it relied on had multiple errors of fact which passed unnoticed because the horrors they described made many sensible people suspend their analytic judgment. Babu 'Bajrangi' Patel, now potentially facing the death sentence for his role in the carnage, was alleged to have bragged that he'd slit the stomach of a pregnant mother and speared out the foetus. In fact, the transcripts of his testimony show, he actually only said he'd been accused of this in an FIR. It's since been established by Supreme Court-monitored investigators that the incident itself was a fabrication.
There are several such instances in the Tehelka tapes. For example Madan Chawal claimed he was present when Congress politician Ehsan Jaffrey's hands and legs were chopped off. The post-mortem, even then publicly available, didn't bear out this claim.
None of this diminishes the horror of the killings—but it does cast reasonable doubt about the credibility of the testimony.
The fact Tehelka's stories were so deeply compelling allowed them to walk past the problems involved in corroborating the testimony. It isn't the job of reportage to be compelling, though. The media's task is a relatively modest one: to tell the truth, as best it can. Telling the truth, of course, most often involves analysis and opinion—but not propaganda through words or images. In essence, journalism is about truth-telling, not making a point.
For years now, its been evident spectacle—as opposed to reason—that has had a growing influence on our public life. Part of the reason for this, that the media is getting ever-worse at its primary function, providing credible information. The media censors out parts of the truth out of concern it might inflame. It censors out other parts of the truth because it thinks they're uninteresting to its audience. It censors out still other parts of the news because it has a diminishing pool of domain expertise.
We even seem unable to get the most basic facts right. "I would like to be sure when I open the morning newspaper", Amartya Sen wrote, "that what I am reading—that A said B—is actually accurate. It is hard to have that assurance".
It isn't hard to see why stings seem so compelling a contrast: there's nothing like the evidence of your eyes, right? Yet, ever since the great discoveries of Nicolaus Copernicus so many centuries ago, we've learned that we can't trust the evidence of our eyes. Research, context and method are key to comprehending the truth—not raw, unprocessed encounters with something we label reality.
This pursuit of the raw truth, though, is rarely tempered by the realisation that what someone says about someone else isn't by itself evidence—something underlined by Roy Greenslade in an essay proposing ethical tests for when stings are permissible. Even though journalists can't reasonably be held to the same high standards as judges or criminal investigators, testimony must be tested for veracity through research and corroboration.
KPS Gill, the legendary police officer, had this to say about one well-known sting: "they've revealed that Indians like to talk a lot".
Find latest and upcoming tech gadgets online on Tech2 Gadgets. Get technology news, gadgets reviews & ratings. Popular gadgets including laptop, tablet and mobile specifications, features, prices, comparison.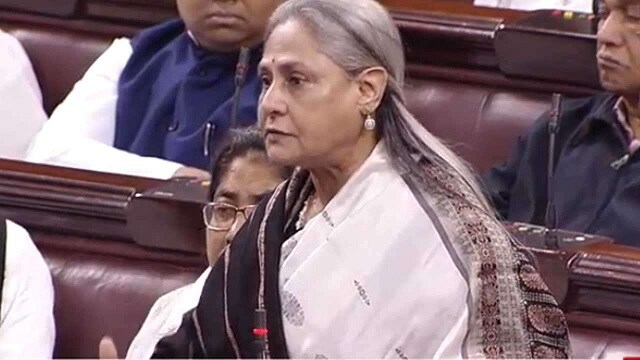 Entertainment
In a series of tweets, Kangana Ranaut has pointed out the lack of proper amenities in production houses, adding she has a list of reforms she'd like the central government to implement for junior artistes in the movie business.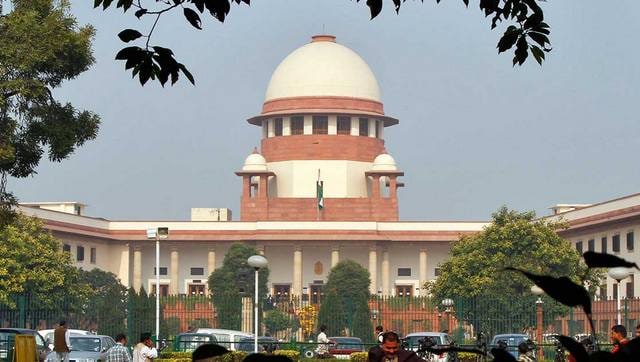 India
The high court granted Prajapati bail due to the threat of COVID and noted that doctors had advised him to get treatment at a super-specialty hospital