Musicology: The weird and wonderful world that is the Indian iTunes top albums chart
Where else but the Indian iTunes album chart would you find South Korean rapper Agust D's eponymous album alongside 'Best Of' compilations for Kumar Sanu, Bryan Adams, AR Rahman, Blackstrat Blues' The Last Analog Generation, the mystically named Root Chakra, and the more prosaic 10 Minute Butt Workout? #FirstCulture
Editor's note: Beginning 23 February 2018, we're starting a fortnightly column by noted music writer Amit Gurbaxani that dwells (sometimes whimsically) on all things musical. Presenting — Musicology.
I'm a life-long music chart geek. As a child, in the age before the internet, I would sit by the radio and write down the Top-40 in a specially maintained notebook as it was counted down. Thirty years on, I continue to follow the charts on a weekly basis because they remain an endless source of fascination — and none more so than the Indian iTunes albums chart, which I liken quite literally to a shop of curiosities.
It is without competition the most diverse chart I have followed and I'm frequently surprised by the tastes of our nation. Thanks to the emergence of streaming services, there are now plenty of Indian charts put out by Saavn, Gaana and the like, but they each run lists dedicated to specific genres, primarily Bollywood and "international" and more significantly, for tracks not albums. On iTunes in India, you can view genre-specific songs and albums charts for categories such as Bollywood, (Western) classical, (electronic) dance, Indian pop, (international) pop and regional Indian (which includes Malayalam and Marathi but not Tamil and Telugu that are classified separately). However it's the consolidated albums list that's consistently intriguing.
Where else would you find South Korean rapper Agust D's self-titled album on the same chart as the Legendary Hits Of Kumar Sanu and Alka Yagnik and Australian psychedelic pop band Richard In Your Mind's 2014 album Ponderosa, all of which were in the upper regions of the chart at the time of writing this piece, at noon on Thursday, 22 February? Then there are the 'albums' that don't really belong on the list but appear owing to some faulty meta tagging. Is the 10-Minute Butt Workout EP (artist name: Power Music Workout) an album per se?
As it's updated in real time and changes every few minutes — presumably every time somebody makes a purchase — it's likely that some of these outliers will be gone from the chart by the time you read this. In the last couple of days, I've spotted such shooting star-like fleeting appearances by albums such as Root Chakra: Muladhara, Wellbeing, Stability and Zen Music for Yoga and Meditation, Sense of Peace & Serenity (artist name: Oriental Espresso & Relaxation Piano), classified as new age music, and Totally Sting & the Police Lounge Experience by The Ultimate Lounge Experience, which comprises elevator music versions of tunes by the British singer and his former band.
Over the last year, we've seen a new genre find a spot among the 200 titles, Indian independent music, owing to the brokering of deals by Apple Music with the artists from the genre. Their albums are exclusively sold on iTunes or streamed on Apple Music for a limited period of time, typically a week, and thanks to the strategy — which has been employed by international acts including Drake — albums such as The Last Analog Generation by blues-rock guitarist and composer Blackstratblues and Class-Sikh by Punjabi rapper Prabh Deep have managed to hit the top three and even beat out big Bollywood soundtracks. They may have topped the charts for only a few days but it's a commendable achievement nonetheless, given how niche the market for album sales is in the Indian independent music industry and that many acts choose to give their albums away for free.
Some cynics have commented to me in private that they're not sure how these releases got so high, but when you consider how the market for digital album downloads is shrinking the world over, it's safe to presume that a few hundred copies, lapped up by enthusiastic hardcore fans, is good enough to get an album to No.1 at least for a few hours, especially on a Friday when most new releases are out. The easiest thing to do would be to ask Apple how many copies on average it takes, but iTunes India does not reveal sales figures nor are their employees allowed to speak to the press.
The chart tends to normalise after the Top-50, the point from which it's filled with fixtures such as compilations and bestsellers from the recent past. There always seems to be somebody buying the greatest hits of Arijit Singh or the soundtracks for Hindi films such as Dil Se… (understandable) and Dilwale (clearly a soundtrack that people have loved far more than the film) or best-of sets by Bryan Adams, ABBA and Enrique Iglesias and their ilk. There seems, in particular, to be an audience for AR Rahman's Hindi and Tamil film soundtracks all year around, with everything from Roja to Raanjhanaa in there.
To this extent, the iTunes chart is also a great gauge of an album's longevity and is useful for music stat geeks like myself in a country that lacks an industry body that releases official sales figures. When it comes to pure fun however, it's the top quarter of the survey that provides the most amusement. There are rumours that iTunes will eventually do away with a downloads chart and run a list based purely on streams, which unlike sales, continue to grow annually. That might both slow down the charts and reduce the number of idiosyncrasies. In other words, they'll become a lot less weird and a little less wonderful.
Amit Gurbaxani is a Mumbai-based journalist who has been writing about music, specifically the country's independent scene, for nearly two decades. He tweets @TheGroovebox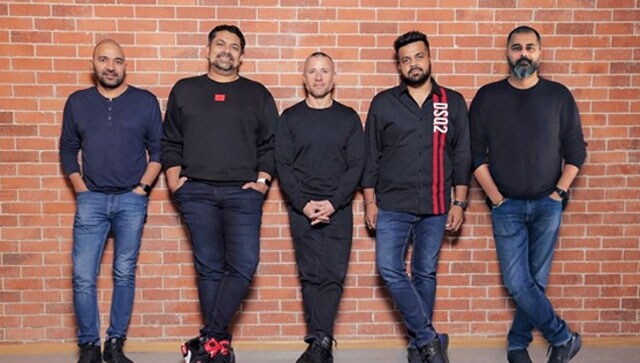 Entertainment
Founded in 2020 by the widely respected Indian entrepreneur Tarsame Mittal, TM Ventures has quickly become the leading name in Indian entertainment, representing a roster across music, comedy, TV and film.
Entertainment
Taking to their social media, Jjust Music posted the video of RVD's 'Raaz' that will surely keep us hooked to listen to it.
News & Analysis
YouTube will now let creators source music for their long-from videos through their 'Creator Music' program, and monetise those videos. It will also let creators monetise YouTube Shorts.