Music, dirt bikes and a heritage tea estate: Golaghat in Assam knows how to party
Golaghat played host to Garden Rush, a motorsport and music festival, this weekend
Holidaying in Golaghat, a small town in Assam, 300 kms from Guwahati, would be a quiet affair I thought. "What will you do there?" was the common question friends asked me when I informed them about my travel plans. But the last one week in this tea town has offered more adventure than my last one year in Mumbai. I've met an Air Force pilot who has given me a tour of the Air Force Station in Jorhat (50 kms from Golaghat), almost got stranded on Majuli island (tourist attraction near Jorhat) after I missed the last ferry out at 3 pm, then hitched a ride on the District Collector's boat to reach civilisation safely and finally discovered Garden Rush on BookMyShow.
Friday was day one of Garden Rush, a motorsport and music event that's happening in the 900-acre Dolaguri Tea Estate. Arindam Saikia, a rally driver whose family owns and runs the tea estate, has wanted to provide a platform to rally drivers for some time now. "It started with Garden Dirt last year which was a small-scale dirt biking event. This year I wanted to make it bigger so I brought in some music. That will help bring in more people. I'm going to keep going till this becomes huge," says Saikia.
The track for the Supercross event is one of the best in the country because it has an elevated start-track, two table tops, one triple-jump and one cut table top. Rs 9 lakhs have been spent to create it and thankfully the rain gods spared it last night. Supercross is a form of motorcycle racing that is held on enclosed off-road circuits with plenty of obstacles on it. It is pretty dangerous and one rider dislocated his shoulder in the first round but he didn't panic because injuries like that are common in this sport. Twenty riders from Meghalaya, Assam, Nagaland and Karnataka took part in the race. The Expert Class race was won by 28-year old Suhail Ahmed from Bengaluru.
Garden Rush is a bit like a Bollywood film. There is something for everyone. If dirt bike racing isn't your thing, then maybe R&B, soul or EDM could interest you. Achint Jain, who curated the line up for this event says, "The idea was to get a mix of soul, rock, electronic and metal. And we've mostly brought in artists from the North East region because the idea was to let people know how much diverse talent this place has". Last night alternative metal band Lucid Recess and Polar Lights, a new band that does a mix of progressive and indie music put up quite a performance.
If you're the kind that doesn't care too much about an adrenaline rush and you'd just like to let your hair down, the Kite Manja campsite on the banks of river Doigrong could have been your adda. Bamboo bridges, pleasant hosts in Rex and Jnandip, who founded this company in 2013, blue and grey tents and a well-stocked bar may interest you. But just spending a night in a 150-year-old tea garden is quite an adventure in itself. The campsite is a few hundred metres from the main venue and even though it's well lit, the passing by of a stray dog may scare you enough to start thinking about leopards. There aren't any here. I asked.
ATVs, paintball, river-side camping and more music to be enjoyed today. Khaasi Bloodz, a Shillong-based rap duo were also scheduled to perform. The festival ends on Sunday night (26 February), but the plan is to promote Supercross and give riders a chance to use the track. Keep checking these pages, in case you want to keep tabs on the Assam Motorsports and Adventure Club (AMAC).
Travel Tip: Try and reach here before the sun sets because there aren't too many street lights around here. The sun sets at 5pm by the way. Roads are fine, and the drive is great except for the last 1 km when you go off the highway to reach the tea estate.
World
On World Rhino Day, Assam will burn 2,479 rhino horns to raise awareness
India
Two persons were killed and 20 others were injured when the police in Assam tried to evict encroachers at Gorukhuti and other villages on Thursday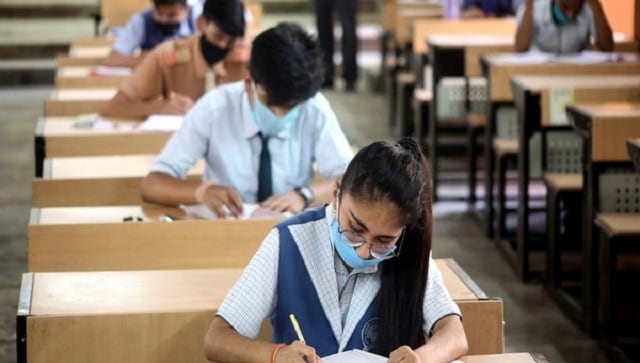 India
The incident happened on 15 September when a teenager, named Jublee Tamuli, appeared for the entrance test of Jorhat's Assam Agricultural University (AAU)