MS Subbulakshmi's mystique is decoded in a comprehensive biography by TJS George
TJS George's narrative decodes the mystique of Madurai Shanmugavidivu Subbulakshmi about whom Pandit Jawaharlal Nehru once said, "Who am I? A mere Prime Minister before this Queen of songs".
A serious political columnist, a veteran journalist and a biographer with fascinating works to his credit such as The Life and Times of Nargis , Krishna Menon: A Biography, Lee Kuan Yew's Singapore , The Goenka Letters: Behind the scenes in Indian Express — the prolific writer TJS George has also authored a biography of one of India's most revered musicians, MS Subbulakshmi, who triumphed over the barriers of caste and class to be accepted by the puritanical upper crust of South Indian society, becoming patriarchy's favourite Godchild and came to be applauded by the male dominated bastion of Carnatic Music in Madras.
The biography MS – A Life in Music was published in 2004 by Harper Collins, India. Now, marking the birth centenary celebration of MS Subbulakshmi, the book has been republished by Aleph Book Company in the present year 2016 as MS Subbulakshmi : The Definitive Biography.
The book opens with a captivating lifelike portrait of the great Vidushi MS Subbulakshmi on the half-title page drawn especially for this occasion by Manohar Devdoss, well known for his line drawings of temples and landscapes in 1970s. It assumes a poignant significance in the light of TJS George's moving account of the appalling tragedies that befell Manohar Devdoss and his wife in the decades after 1970. Alluding to the awe-inspiring male trinities of Carnatic classical music — Saint Thyagaraja , Muthuswamy Dikshitar and Shyama Shastri — the biographer George dedicates his book in respectful admiration to another set of equally awe-inspiring indomitable female artistes, hailed as a 'Trinity in themselves':
"In the course of this study, three powerful personalities came through the records as exemplars of its running themes – an exploited caste's yearning for dignity and women musicians' struggle for equality. In strength of character, in self-esteem, in scale of aesthetic attainment, no one in the 20th century Carnatic firmament surpassed Veena Dhanam, vocalist Bangalore Nagaratnamma and dancer Bala Saraswati."
It is indeed admirable how TJS George, undaunted by the fact that he was uninitiated and untutored in Carnatic classical music, undertook meticulous research for his formidable venture with indefatigable zeal and earnestness. In an endearing manner, George narrates how he had almost abandoned his project five years after he began collecting material and he could accomplish this mission only because of the assistance provided by multi-dimensional scholars and acolytes of Carnatic classical music. He acknowledges his gratitude to them with humility in his preface, ("Andariki Vandanamulu") describing them using the great musician saint Thyagaraja's idiom as "Endaro Mahaanubhaavulu".
With a felicitous ease and astounding scholarship, George draws from an impressive collection of Thyagaraja compositions such as 'Swara Raga Sudha' in Raga Shankarabharanam, 'Aparadhamula' in Raga Latangi, 'Nadaloludai' in Raga Kalyana Vasantha, 'Balamu Kulam Ela Rama' in Raga Saveri, 'Nalina Lochana' and 'Naadupai Balikeru' in Raga Madhyamavati, 'Meevalla Gunadosha' in Raga Kapi, 'Chakkani Rajamargamu' in Raga Karaharapriya, 'Dashrathi Nee Runamu' in Raga Todi, 'Adaya Sri Raghuvara' in Raga Ahiri , 'Anandam Anandam Ayenu' in Raga Bhairavi and insightfully deploys English paraphrases of these 'kritis' as epigraphs to serve their function most effectively as chapter openers.
George opens his first chapter "M for History, S for Art" with a quote from 'Swara Raga Sudha' of Thyagaraja where he states that one who has knowledge of 'ragas' along with natural devotion is indeed a liberated soul to give a gripping account of MS Subbulakshmi's prodigious musicality, her birth in a humble two storeyed house on Hanumantharayar Koil Street in the temple town of Madurai in a Devadasi family as the daughter of veena artiste Shanmugavadivu, her laudatory, mellifluous musical debut for HMV company at the tender age of 10 to record a song on the Goddess Meenakshi titled "Marakata Vadivum" in Raga Chenchurutti and goes on effortlessly to cite several kritis of Thyagaraja to portray highly evocative vignettes of several episodes from MS's life in all the 13 chapters of this book.
MS: The Definitive Autobiography is a riveting account of MS's journey as a musician from a less privileged background as the daughter of a Devadasi Madurai Shanmugavadivu to her incredible social metamorphosis as a resplendent mythological heroine Shakuntala, the celestial bard sage Narada, Saint Meerabai the legenday Rajasthani princess and an ardent devotee of Lord Krishna on the celluloid silver screen and last but not least as an exemplary Iyer wife of Sadashivam, the singularly distinctive Carnatic diva with a perennial outstanding mass appeal.
George analyses how MS overcame the vexatious twin problems of upper caste disapproval of lower caste artistes and male condescension vis-a-vis female vocalists by her superior musicality and her husband Sadashivam's adroit management of her Sanskritisation.
Simultaneously the book also deals with the brahminisation of Carnatic music and its social re-engineering. George excels in his sonorous historical account of the evolution of the modern Carnatic concert 'Kacheri' format initiated by Ariakudi Ramanuja Iyengar, the proliferation of Music Sabhas or connoisseur clubs, vignettes of the legendary vocalist G N Balasubramniam's film career and the romantic interlude in his life, the unique role of Papanasam Sivan hailed as 'Tamil Thyagaraja' in making classical Carnatic music integral to Tamil cinema, thereby placing his protagonist MS's life in the larger context of Carnatic Music, arts, cinema, history, culture, politics and lifestyle — of the place she was born, lived and international setting that was to give the picture of the music world of MS and the world in her times.
George's masterful exposition of one of the great strengths of Carnatic Music as 'Manodharma' music or imaginative improvisation is a testimony to his impeccable scholarship:
"Manodharma literally means 'allowing the mind to seek its destiny'. This Manodharmic interpretation of a Raga ensures that one musician's rendering of a Raga or a composition will not be the same as another musician's. This characteristic makes Carnatic music, despite its conservatism, an art form that means many things to many people. It is orthodox but it is not static."
This eminently readable biography is undoubtedly a cherished possession for any connoisseur of Indian Classical music. It is very refreshing to note that the book never becomes an insipid hagiography. On the contrary, George's narrative decodes the mystique of Madurai Shanmugavidivu Subbulakshmi about whom Pandit Jawaharlal Nehru said, "Who am I? A mere Prime Minister before this Queen of songs".
George unravels the strategies of her astute husband Sadashivam who emphatically decided that his wife shall traverse the 'rajamarga' of Bhakti as creating such a persona would impart an ethereal depth to her music , give her a name and a habitation beyond the South and a public relations blitzkrieg that signaled the start of her journey as a pan Indian persona, through associations with C Rajagopalachari, Kalki Krishnamurthy to project a nationalist image for MS paving the way for her numerous concerts on international platforms such as the UN and concert tours in the US and Europe, culminating in the Bharat Ratna award and her deification.
Contrary to the views of TM K Krishna who observes in his well-received book, A Southern Music , that although MS's name is synonymous with Bhakti music , there was another "MS music" that was capable of being and did indeed become serious with all the rigour of art music and that has been lost to the legend of the "divine MS" , George is of the opinion that this seeming lamentation is in fact a celebration because "the legend of divinity does not subvert the rigour of art music. MS's music, distinguished by an all-inclusiveness unseen in the music of her contemporaries has retained its lustre undiminished in the ninety years that have passed since she began singing."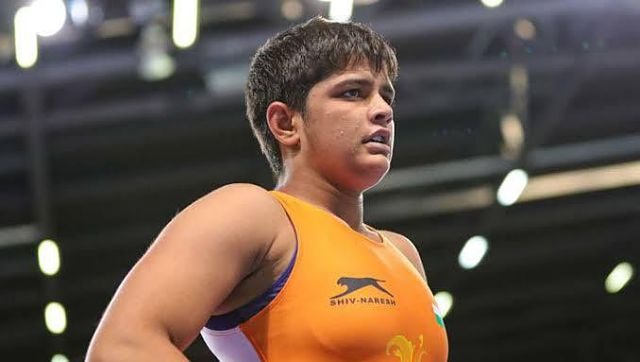 Sports
With the Tokyo Olympics fast approaching, Firstpost takes a quick look at Indian wrestler Sonam Malik, and charts her journey towards securing Olympic qualification
Sports
With the Tokyo Olympics fast approaching, Firstpost takes a quick look at Commonwealth Games gold medallist Manika Batra, and charts her journey towards securing Olympic qualification.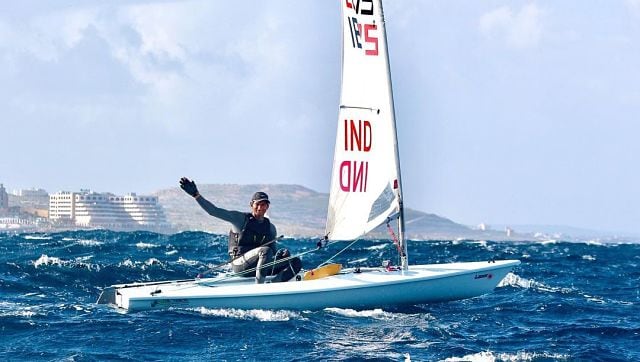 Sports
With the Tokyo Olympics fast approaching, Firstpost takes a quick look at Indian sailor Vishnu Saravanan, and charts his journey towards securing Olympic qualification.