Mood Indigo 2017: Here are the must-attend events from day 2 of the IIT-Bombay fest
All the highlights of Day 2 of Mood Indigo, IIt Bombay's cultural festival
In less than five years, IIT-Bombay's annual inter-collegiate cultural festival, Mood Indigo, will turn 50. Despite its approaching half-century, however, MoodI (as the fest is popularly called) has stayed youthful and vibrant.
For 2017, the fest has taken on a carnival theme, and in accordance with it, the Powai campus of IIT-Bombay has transformed into a festive space, replete with jesters, fire performers, masques, and a general celebratory air. The four-day fiesta (Mood Indigo is taking place over 22-25 December this year) kicked off with a bang on Friday. From a meet-and-greet with Akshay Kumar, R Balki and menstrual hygiene crusader Arunachalam Muruganantham, to a fun session with 'Tinder Aunty' Mallika Dua, a panel discussion with Infosys co-founder Narayan Murthy and former finance minister P Chidambaram (where the pros and cons of demonetisation, GST and Adhaar were thoroughly debated), to a head-banging performance by London-based progressive rock band Haken — Day One had several high points. Quite apart from the celebrity presence, there were the constant stream of elimination rounds and competitions, workshops and informals that took place through all of Friday.
The focus was therefore on turning Day Two into as successful an event for the students — estimated to be from across 1,700 Indian colleges — who had made their way onto the IIT-B campus for MoodI.
Celebrities aplenty
The team of Aiyaary — director Neeraj Pandey and actor Manoj Bajpayee — were scheduled to make a pit-stop at Mood Indigo on Day 2, and interact with the students. Since the story of Aiyaary focuses on the lives of two soldiers, the intent of the talk is to raise awareness about the service India's solders render the motherland. Apart from Bollywood, the indie music world is also expected to make a solid showing at IIT-B. First up, is the Anand Bhaskar Collective, which will perform live in at the Fusion Nite 2017. They'll be followed by the headlining act of the evening — the Clinton Cerejo Band ft. Vijay Prakash.
Competitions
As on day 1, there are a slew of eliminations planned for various competitions. Among these are the elims for Third Bell (one act stage play), The Chosen One (mono-acting), Jester Fiesta (improv comedy), FA Marathon (rapid fine arts) and Wordemouth (word games). The semi-finals for the MI Idol (Hindi solo singing competition) will also be held on Saturday. 'Get Scwifty — the entertainment quiz — promises to be among the more entertaining competitions of the day.
Workshops
If you're at MoodI for more than just a fun time, then its workshops are certainly for you. From fashion to bartending, guitar lessons to capoeira, dramatics and art, there's a worskshop to suit all hobbyists. Day two has a couple of really interesting workshops, especially if the written word is how you choose to express yourself. There's a TV writing workshop, and a micro-fiction session that'll teach you how to hone your storytelling skills. So what are you waiting for? There's also a film writing workshop for those who have a script or two in mind.
Informals
If spontaneous fun is more what you're looking for, then Mood Indigo's slate of informals could well be what the doctor prescribed. Duet caraoke, laser tag, silent disco, crime scene investigation are some of the activities scheduled for day two. Unmissable? The finals of the Mr and Miss MI contest. And lest you've forgotten, the winner of Miss MI gets a direct entry to the state auditions for the Miss India 2018 pageant.
We'll be bringing you updates from all four days of Mood Indigo. Stay tuned for more.
Here's a comprehensive look at the Day 2 schedule:
For more information, log on to moodi.org
science
The ground beneath carbon dioxide deposits heats up when spring arrives, causing sublimation of the dry ice, according to the researchers.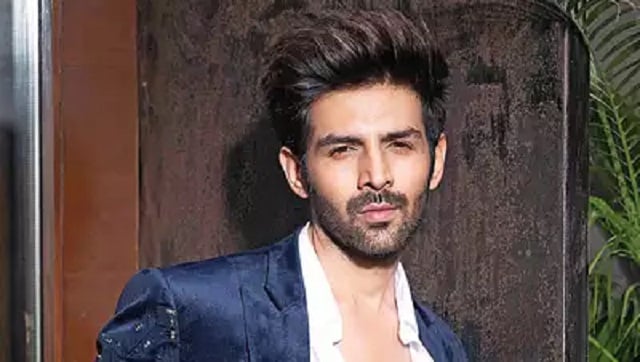 Entertainment
Kartik Aaryan, who has been in quarantine for two weeks, shared that he tested negative for coronavirus on Monday.
India
Candidates can accept the offered seat latest by 26 April, 23:55 hours. The result of the second round of seat allotment will be announced on 10 May followed by the Round 3 list on 10 June