Mobile phones do not cause any adverse health effect: WHO
WHO has sought to reassure billions of mobile phone subscribers that no adverse effect has been found till date on an individual's health by its use.
New Delhi: The World Health Organisation (WHO) has again sought to reassure billions of mobile phone subscribers globally that no adverse effect has been found till date on an individual's health by its use.
"A large number of studies have been performed over the last two decades to assess whether mobile phones pose a potential health risk," the premier body on health in the United Nations system has said in its latest fact sheet.
"To date, no adverse health effects have been established as being caused by mobile phone use," the organisation said, seeking to allay fears in several countries over the ill effects of mobile phone usage on health, including the triggering of cancer.
The fact sheet speaks of both short-term and long-term impact of mobile phone use. As per latest data, there are some 6.9 billion mobile phone subscriptions the world over.
In the short-term assessment, it says, even as tissue heating is the primary concern of exposure to the human body, the frequencies of mobile are so low that they result in negligible temperature rise in the brain or other organs.
It also said a number of studies that used volunteers to probe the effects of radio waves on a brain's electrical activity, function, sleep, heart rate and blood pressure did not find any consistent evidence of adverse health effects.
"Further, research has not been able to provide support for causal relationship between exposure to electromagnetic fields and self-reported symptoms, or electromagnetic hypersensitivity."
As regards long-term affects, the global body said epidemiological research has mostly looked for a link between brain tumours and mobile phone. It also said such cancers take many years to detect, and that mobile phones were not in use widely before 1990s.
"However, results of animal studies consistently show no increased cancer risk for long-term exposure to radio frequency fields."
According to WHO, several large multinational epidemiological studies have been completed or are ongoing, including case-control studies and prospective cohort studies examining a number of health endpoints in adults.
The largest retrospective case-control study to date, led by the International Agency for Research on Cancer (IARC), was designed to determine whether there are links between use of mobile phones and head and neck cancers in adults.
It said while the analysis of data from 13 participating countries found no increased risk of glioma or meningioma with mobile phone use of more than 10 years, some indications came from the highest 10 percent cumulative hours of mobile phone use.
"The researchers concluded that biases and errors limit the strength of these conclusions," it added.
Speaking about its own response to the issue as expressed by the public and governments, WHO said it had established the International Electromagnetic Fields Project in 1996 to assess the matter scientifically.
"WHO will conduct a formal risk assessment of all studied health outcomes from radio frequency fields exposure by 2016," it said, adding it will also promote research and exchanges among its agencies, scientists, governments, industry and the public.
IANS
Lifestyle
Often dismissed as being "part and parcel of being a woman" or simply brushed aside as being "just PMS", Premenstrual Dysphoric Disorder (PMDD) lies at the intersection of two deeply stigmatised issues in India — menstruation and mental health.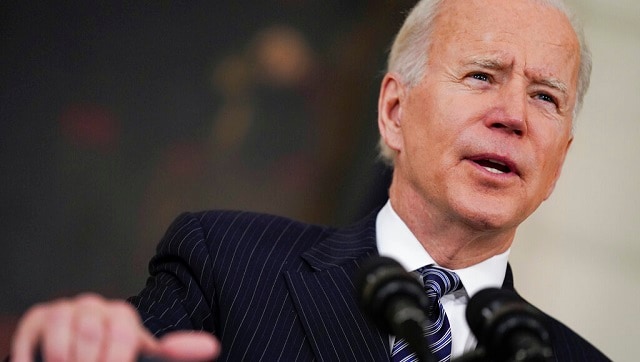 World
The new travel restrictions have been imposed for an indefinite period and will require another presidential proclamation to be ended
Entertainment
Bollywood celebrities like Dia Mirza, Suniel Shetty, Bipasha Basu and Richa Chadha took to Twitter and wished for Rajeev Masand's speedy recovery.