Miss Transqueen India: Gurugram to host first-ever beauty pageant for transgenders on 27 August
Like other beauty pageants, contestants of Miss Transqueen India will compete in swimming costume, traditional wear, evening gown and question-answer rounds
New Delhi: The first edition of Miss Transqueen India, a beauty pageant for transgenders, will take place in Gurugram on 26 August.
As many as 1,500 participants battled it out to make it to the top 16. At the final event, 16 contestants from Delhi, Maharashtra, Uttar Pradesh, Manipur, Karnataka and other states will compete to win the Miss Transqueen India title.
"Auditions were held in Delhi, Mumbai and Manipur. I want to promote transgenders because some of them are my friends. I know how they feel," pageant organiser Reena Rai, founder and chairperson of Suhani Dream Catchers Pvt Ltd, told IANS here. "If this pageant will help them to be more confident, then I don't see any harm in showing support to them."
She has been working on the project since November 2016. "I didn't get financial support from any big companies as some said, 'If we associate with the pageant, then it will affect the company's image'. I have already put in Rs 10 lakh into it. But I don't mind because I want to bring a change in society," said Rai, who has a hospitality background.
Like other beauty pageants, the contestants will have to go through swimming costume, traditional wear, evening gown and question-answer rounds. "My contestants call me mom so I am not going to judge them," she said.
Transgender social activist Gauri Sawant, former Mr Gay India Sushant Divgikar, fashion stylist Shaine Soni, educator and grooming expert Avleen Khokhar, nutrition and beauty expert Varun Katyal and Hector Ravinder Dutt, Principal of Delhi Public School Rohtak will be on the judging panel. "We decided to have Hector because changes can only start from education," said Rai.
Interestingly, the pageant doesn't have an age bracket. "We have a contestant Bunty Mehra. She is 55 years old. I want to send a message that if she can do it at this age, then others from her community can also do it. She is a make-up artist," said the organiser. Others are mostly aged between 21 and 30.
Miss Transsexual Australia 2017 Laeticia Phylliscia Raveena will be crowning the first Miss Transqueen India. Though there is no prize money, the participants will get good exposure.
"The winner will go to Thailand for Miss International Queen, the first runner-up will compete at Miss Transsexual Australia. We are looking for another international pageant so that we can send the second runner-up too. Some of the people from the industry have also asked if they can walk as models for their shows," she said.
A Manipuri contestant, Loiloi Haorongbam, 23, hopes to win the title and represent India at Miss International Queen, Thailand, the way Manipuri Bishesh Huirem did in 2016.
"Bishesh went for the international contest on her own. She faced many difficulties just because she went all by herself. No one was there to help her," Haorongbam told IANS. "By participating in this pageant here, I will get some experience first. I will be well groomed. And if I win a title here, my position at the international pageant might be better."
Life
As India celebrates Transgender Awareness Week from 13-19 November this year, Firstpost brings to you an unusual story of courageous, independent Thanuja Singam
Life
The three-day conference is touted to be the country's first such large-scale exercise in creating an environment to share global knowledge and experiences in reducing gender inequalities.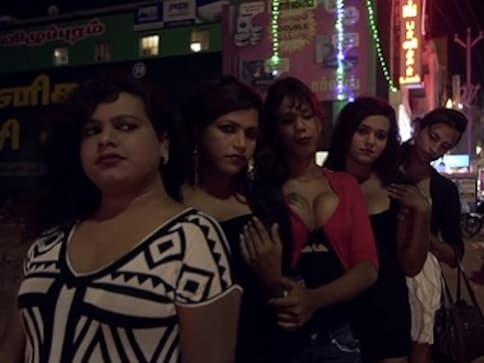 Life
On the one hand, our culture deifies transgender people — on the other, it demonises them for who they are. What if we just learned to look at them as 'people' instead?