Misreading the Madras HC ruling: Premarital sex is not marriage
Contrary to the misguided chatter on social media, the ruling does not equate premarital sex with marriage, but marks an important recognition of civil unions.
"Couples who have premarital sex to be considered 'married,' says HC," trumpets the headline of an egregious piece of reporting in The Hindu. Cue the inevitable flood of tweets expressing shock, outrage and dubious humour.
"My country is the best place to watch theater of absurd everyday," grumbled one member of the twitterati. "Dear Madras HC, If premarital sex is considered as Marriage, is sex with a prostitute considered as Arranged Marriage?" chirped a wannabe comic.
As is typical of Twitter, no one had bothered to pay attention to the actual case at hand — likely because it would require one reading past the fourth paragraph. Justice CS Karnan of the Madras High Court was ruling on a maintenance claim made by a woman who had lived with her partner and had two children with him. In declaring them as good as married, Karnan gave weight to a number of factors:
In this case, the man had signed in the 'live birth report' of his second child and given his consent for a Caesarean section for its birth. As such, he had officially admitted that she was his wife. "Without legal encumbrance or third party interference or without affecting third party rights, both the petitioner and the respondent lived together as spouses and begot two children." Therefore, the question of an illegitimate relationship did not arise. Wedding solemnisation was only a customary right, but not a mandatory one. Hence, the judge said, he was treating the couple as spouses in normal life.
"It is not disputed that the petitioner has been a spinster before she gave birth and that the respondent was a bachelor before developing sexual relationship with the petitioner. Both of them led their marital life under the same shelter and begot two children. Therefore, the petitioner's rank has been elevated as the 'wife' of the respondent and likewise, the respondent's rank has been elevated as the 'husband' of the petitioner. Therefore, the children born to them are legitimate children and the petitioner is the legitimate wife of the respondent."
Karnan is clearly ruling on the issue of domestic partnership, awarding rights to couples who may not legally married but have lived together in every other way as spouses. Or as Hindu's far more astute reader Suresh Ramasubramanian comments:
The court seems to have created precedent that a civil union (or as the court puts it, an *established* relationship) is equivalent to marriage. Which means someone can't live with a woman for years, have kids with her and then dump her without support.

Perhaps your paper needs a new special correspondent and maybe an editor, with some more legal training, without which you end up printing an article like this, that's currently creating waves in the sillier parts of social media - they're saying things like "I can now sue my ex boyfriends who married other people".
To be fair, the judge did indeed make a number of incendiary statements, such as: "Consequently, if any couple choose to consummate their sexual cravings, then that act becomes a total commitment with adherence to all consequences that may follow, except on certain exceptional considerations." But none of these are pertinent or have legal value given the actual case at hand and the Supreme Court's own rulings on premarital sex.
On the matter of premarital sex, in cases brought against actress Khushboo for endorsing premarital sex, the SC bench observed, "When two adult people want to live together what is the offence. Does it amount to an offence? Living together is not an offence. It cannot be an offence."
In 2010, a Delhi Court held that sex outside marriage was equivalent to rape because the man had coerced the woman into sex by promising marriage. But in 2013, the Supreme Court overturned a similar conviction by raising the bar of proof:
Consent may be express or implied, coerced or misguided, obtained willingly or through deceit. Consent is an act of reason, accompanied by deliberation, the mind weighing, as in a balance, the good and evil on each side. There is a clear distinction between rape and consensual sex and in a case like this, the court must very carefully examine whether the accused had actually wanted to marry the victim, or had mala fide motives, and had made a false promise only to satisfy his lust, as the latter falls within the ambit of cheating or deception. There is a distinction between the mere breach of a promise, and not fulfilling a false promise.
The notion that a man has robbed a woman of her honour by falsely luring her into bed may be somewhat Victorian, but we are nowhere close awarding a one-night stand, casual affair or a longer dating relationship the status of marriage. The courts are inching closer each day to a more progressive view of sexual behaviour. And those of us past the age of 14 ought to welcome the Madras HC ruling as one more step in the direction of the 21st century.
World
We've all read stories of women who were coerced and abused in the sex industry. They pepper our newspapers, televisions and films – and Lydia Harvey's story is no different. She was abused, confined against her will and never saw a penny of the money she earned selling sex.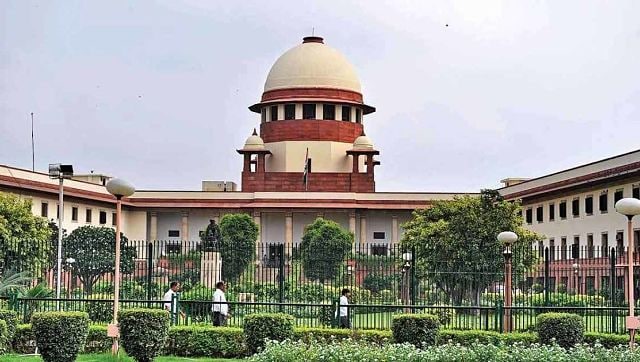 India
The Supreme Court Bench also said that when judges say something in court, it is only to elicit information and response from lawyers so as to enable an open dialogue, adding, 'we must not be so fragile as to get offended by them'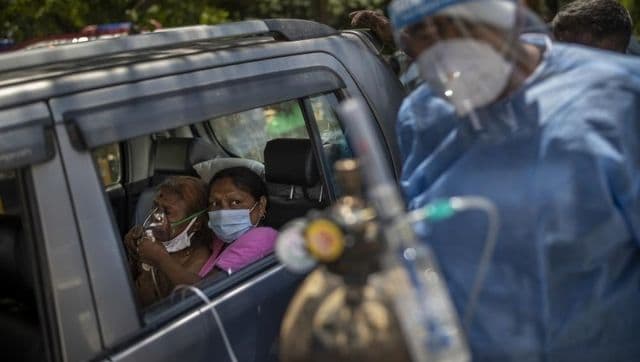 India
After Serum Institute of India, Hyderabad-based Bharat Biotech cut the cost of its COVID-19 vaccine 'Covaxin' from Rs 600 to Rs 400 per dose for state governments