#MeToo is just the start; each of us needs to speak out against sexual assault
After the #MeToo campaign, each of us can associate not one but several faces with the label of "sexual assault survivor"
Over the past few days, a lot of you may have seen women on your list of Facebook friends posting with the hashtag #MeToo, hinting that they have been victims of some or the other form of sexual abuse. Following the sexual harassment charges against producer Harvey Weinstein, it was actress Alyssa Milano who initiated this trend by requesting people to reply to her post with a "me too" if they had been sexually harassed or assaulted just so that people could get "a sense of the magnitude of the problem". In less than 24 hours, 200,000 tweets had been published with the hashtag #MeToo as per Twitter's count, and since then, nearly 80,000 stories have appeared on Facebook as well. Men and women, world-wide, as well as celebrities like Lady Gaga, Javier Munoz, Rose McGowan, are making use of social media platforms to stand up in solidarity against the victims of sexual harassment or assault, and letting them know that they are not alone.
And, indeed, they are not alone. On an average, there are 3,21,500 victims (age 12 years or older) of rape and sexual assault each year in the US*. There were 3,14,575 reported cases of rape, assault, abduction in India just in 2015 (as per National Crime Records Bureau).
We speak of sexual misconduct becoming a raging 'epidemic' in our world. In August 2017, Taylor Swift won a sexual assault case against ex-radio DJ David Mueller. Swift's case grabbed headlines not just because of the bold testimony she gave in court , but also for a variety of other reasons: For starters, it brought to light how sexual assault often does not get reported. Taylor Swift had not reported the assault when it had happened. The public became aware of the incident (which actually happened in 2013) only when David Mueller filed a defamation lawsuit against Taylor Swift in 2015, and she responded by filing a countersuit alleging sexual assault which she won.
In 2015, according to a Cosmopolitan survey, 1 in 3 women have faced sexual harassment at work, but out of all the victims, a mere 29 percent actually reported it.
Taylor Swift's case also shone light on various attempts made by others to undermine the credibility of the victim. According to a survey conducted by the Indian National Bar Association (INBA) in 2017, in BPOs, educational institutes and various offices in the IT sector, 38 percent of women reported that they had faced sexual harassment at work. Of these, 68.9 percent admitted that they had not reported out of fear, embarrassment, and lack of confidence.
It is not surprising for sexual assault to go unreported because victim-blaming is very common. When a woman reports a case of sexual misconduct, questions about what was she wearing, why was she out alone, or was it the first time she'd had a sexual experience are commonplace. According to Hitchen of the Independent Sexual Violence Advocates (ISVA), during trials, often a survivor's sex life is used by the defence to suggest that if the person had previously consented for sex with others, then it stood to reason that the person would have consented to sex with the perpetrator, and had probably later changed their mind.
According to a report published by the Fawcett Society, over a third of people believe the victim is to blame if they are sexually assaulted. The report surveyed over 8000 people with the question: "If a woman goes out late at night, wearing a short skirt, gets drunk and is then the victim of a sexual assault, is she totally or partly to blame?" 38 percent of men and 34 percent of women believed she was wholly or partly responsible for being sexually assaulted. In 2013, an art exhibit created by Jen Brockman and Dr Mary A Wyandt-Hiebert featured 18 stories of sexual offences and representations of what the victim had been wearing at the time of their assault. The outfits included a bikini, a collared t-shirt, a sexy red dress, and a T-shirt and jeans, and the main goal of this installation titled "What Were You Wearing?" was to promote awareness about sexual violence and combat victim blaming.
After charges were pressed against Weinstein, celebrities like Angelina Jolie and Gwyneth Paltrow spoke up and shared their personal experiences which generated a storm on Twitter with many people wondering why they had not spoken up earlier. However a New York Times reader's response hit the nail on the head with her pointing out that no one had anything to say against Brad Pitt keeping quiet. He had been involved with both these women at different points of time and was aware, yet he too did nothing. Being a fence-sitter makes one as guilty as being a perpetrator because having the knowledge that the accused is present amongst us and choosing to do nothing about it is an act of great disservice to the victim.
This #MeToo hashtag movement has prevented the issue of sexual assault from being reduced to just numbers and statistical data, and made society, at large, realise who it actually impacts so that the issue can receive the support, respect, research and attention it rightfully deserves. With the rampant flooding of our timelines with the #MeToo hashtag, it is crystal clear that sexual assault touches the lives of each one of us. It has happened to us, to our mothers, our sisters and brothers, to our colleagues, co-workers, friends and neighbours; and it is never the victim's fault. There is no shame in being a survivor of sexual assault. The experience may have been disruptive, painful and terrible, but there is no need to live even a moment of one's life filled with shame and humiliation as a consequence of another person's choices or actions. Also, there is no pride in wearing the label of a "victim" or a "survivor" especially when patriarchy still gives the "perpetrator" the dignity of being addressed by his name. During the infamous 2012 Delhi rape case, the victim was glorified as 'Nirbhaya' and it was not until December 2015 that the victim's mother revealed her real name to the world stating that people who commit heinous crimes like rape should hang their heads in shame, not the victims or their families.
After the #MeToo campaign, each of us can associate not one but several faces with the label of "sexual assault survivor" and, perhaps, in that regard the campaign can be deemed a success. However, real transformation in society can take place only if this awareness is followed by appropriate action and an actual change of mind-set.
Victim shaming only makes it harder for the next person to come forward and report that it happened to them as well. Cracking sexist jokes, demeaning women and glorifying men as 'macho' or 'dominant' may seem harmless at surface level, but they actually go a long way by reinforcing stereotypes that invariably contribute to "rape culture". It is a sincere hope that #MeToo does not get limited to being another hashtag movement and people in the real world actually take appropriate steps to encourage survivors, and mean it when they say they believe that it was not their fault. Several voices have remained silent for long, and they need to know of the options available to them and that they are going to be taken seriously. Each one of us has to speak out against sexual assault.
*As per the Department of Justice, Office of Justice Programs, Bureau of Justice Statistics, National Crime Victimization Survey, 2010-2014 (2015)
Entertainment
A Mexican model has denied a Harvey Weinstein accuser's claim that she stood by and did nothing while the once-powerful movie mogul sexually assaulted the woman at a Beverly Hills hotel in 2013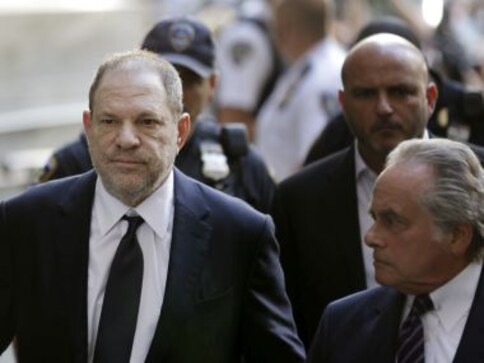 Entertainment
Harvey Weinstein, who is awaiting trial on rape and assault charges, was accused of mishandling his ankle monitor that his left location unrecorded for hours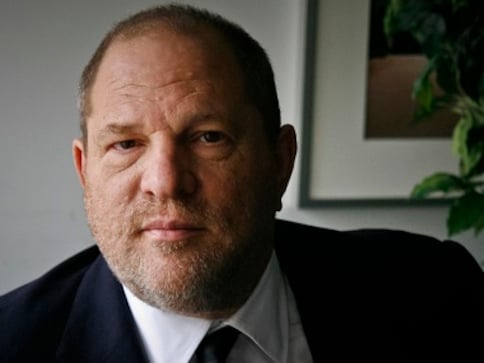 Entertainment
The attorney said while Harvey Weinstein is 'guilty of committing sins', she thinks that the movie mogul 'is not a rapist'.