Menstrual leave: Women-friendly or new spin on old practice of shunning women?
asto Deal, an online shopping portal in Nepal, recently introduced a menstrual leave policy for female employees who face debilitating period pains every month. Is period leave a wondrous example of new-age, gender-sensitive HR practice?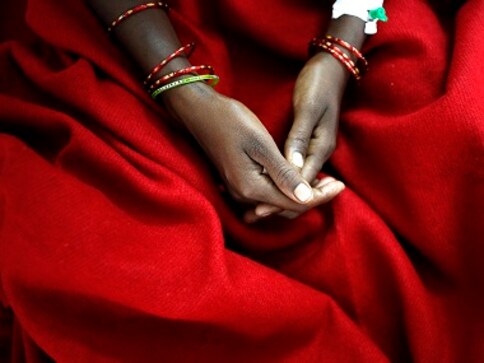 Sasto Deal, an online shopping portal in Nepal, recently introduced a menstrual leave policy for female employees who face debilitating period pains every month. The move has been welcomed by Nepalese women as they feel it is a women-friendly initiative and a recognition of the special needs of the female workforce.
But is it really? Is period leave a wondrous example of new-age, gender-sensitive HR practice? Or does it amount to reverse sexism, taking women back to the time when they stayed indoors and nursed their "curse" away from the public eye? Yes, a lot of women do experience moderate to severe pain during their periods. But should one be entitled to skip work for a couple of days every month because one's uterus is sloughing off its lining? And what does that do for equality in the workplace?
Paid menstrual leave is not a new concept. The practice exists in many Asian countries. Japan passed a law to that effect in 1947, after a large number of women entered its workforce at the end of World War II. South Korea grants one day's period leave to women, Taiwan three days. Three provinces in China have adopted a similar policy. In Indonesia, women can take two days off on account of their periods, though there have been reports that they are often forced to submit to humiliating innerwear checks to prove that they are indeed bleeding.
In March this year, Coexist, a non-profit based in Bristol, UK, also decided to introduce period leave for its female employees — a first in the country. Bex Bexter, a director at Coexist said, "This is not about employees taking more time off but working more flexibly and efficiently around their menstrual cycle and encouraging a work-life balance."
However, pitching menstrual leave as a work-life balance thing is hugely problematic. Not least because it completely overturns the notion of equality in the workplace. Women have been fighting for equal opportunity, equal pay, and the right not be discriminated against on the basis of their gender. To claim menstrual leave is to forfeit that right to a large extent. For its very idea derives from the premise that a woman is a delicate, gendered being at the mercy of her hormones. It reinforces the dubious banter around "that time of the month" when women are supposed to be cranky, indisposed, and hence in need of seclusion and rest.
The point is that most of us don't want to be treated as the "weaker" sex, handicapped by our bleedin' biology. We don't want to be looked upon as special cases because our reproductive organs go into a tizzy every four weeks. We can handle it — give or take a few painkillers; we don't need this handout.
And no, menstrual leave is not like maternity leave. First of all, the latter happens maybe only a couple of times during a woman's work life. Second, bringing a child into the world and nurturing it during those first months is way more challenging and arduous than dealing with the migraines and cramps that kick in during one's periods. Maternity leave is a human right. Menstrual leave translates into the right to be cosseted as a pain-addled little woman.
Besides, if paid period leave becomes mandatory, expect companies to think very hard before they take women on board. There's a cost to having female employees sit out a couple of days every month and that's bound to recoil on women both in terms of their numbers in the workforce as well as the already existing pay gap between men and women. And we are not even talking about the hostility and sniggers that will come their way from their male colleagues should they get this period privilege.
Which is why, as The Guardian reports, most women in Japan do not avail of menstrual leave, though the law protects their right to do so. Even those afflicted with dysmenorrhea (severe menstrual pain) would rather take regular sick leave than put in a request for period leave.
It's not just that menstrual leave is utterly at odds with feminism's demand for a level playing field in the workplace. The concept also lends backhanded support to menstrual taboos and the way patriarchy has always sought to portray menstruating women — as messy, frail creatures quite unfit for normal life. Many traditional cultures, ours included, view them as "unclean" and bar them from the kitchen and places of worship. By encouraging women to stay home during those "difficult" days, period leave buys into that narrative of diminishment and exclusion.
Indeed, Sasto Deal's move is particularly discomfiting, given that Nepal has a long tradition of keeping women penned during their periods. Though banned by law, Chhaupadi — an egregious custom wherein menstruating girls are banished to sheds outside the house — is still practised in some parts of rural Nepal. In a way, Sasto Deal's menstrual leave looks like a modern day spin on that practice.
There was a storm of protest in India last year when Kerala's Sabarimala temple board president made the outrageous comment that women of all ages would be allowed to enter the temple only when a machine was invented to check if they were menstruating or not. In response, legions of young women launched a provocative social media campaign called #HappyToBleed to hammer home the message that menstruation was a natural biological function — not something impure and dirty. It shouldn't shut women out, nor should it draw commiseration.
A period leave policy works against such empowering narratives. It turns HappyToBleed into SorryToBleed, and pushes us back into that hoary old frame of a woman who is defined by her sex organs. For wrenching period pains, there's always sick leave — and painkillers. I'd rather take those than the sexism implicit in this seemingly caring, women-friendly gesture.
The writer is a senior journalist based in Delhi
Lifestyle
Nutritionist and deep health coach Simrun Chopra shared some tips on how a few changes in diet can help you reduce hormonal acne
Lifestyle
Simrun Chopra suggests an eating protocol that can be modified for each person's unique concerns. She mentioned that there are three things that are usually a starting point when it comes to nutrition as nearly all women at this stage benefit from it.
Business
As per the CAG report, the IT systems in PSU insurers lacked appropriate validation checks and controls, resulting in lapses such as multiple settlement of claims and excess payment over and above the sum insured among others