Meet Srishti Bakshi, who's walking from Kanyakumari to Srinagar to educate people about gender equality
Srishti Bakshi interacts with people in urban and rural areas, encouraging families to give equal opportunities to daughters, and women to be financially independent
It was the Bulandshahr gang rape case in Uttar Pradesh last year, in which a mother-daughter duo was raped in front of their family, which caught Srishti Bakshi's attention and prompted her into action.
She recounts her reaction when she heard the news. "I was working in Hong Kong at the time and it bothered me a lot. I think when such news comes out, people have two ways of responding to it. One – it's too painful to talk about. Two – I'm an individual; I can't do much about it. These feelings come and go, but during the Bulandshahr rape case, the callousness of the crime made me pause and want to do something," she says.
That 'something' resulted in her founding a movement named Crossbow which aims to empower women and to make India a safe place. As a part of the initiative, Srishti is walking from Kanyakumari to Srinagar, a journey which spans 260 days and culminates in April 2018. So far, she has walked across four states (Tamil Nadu, Karnataka, Andhra Pradesh and Telangana) and is currently in Maharashtra.
Srishti says that the reason behind choosing to walk a billion steps is that everyone associates with it. She explains, "Walking strikes a cord with many. India is a country where everyone relates to walking – whether as a means of exercise for the elderly or community building, it's very much a part of our lifestyle." Walking nearly 3,800 kilometres is no mean feat, and Srishti covers 30 kilometres a day. This army kid was an avid hiker, but the preparation for this unique trip was extensive, including strengthening her core and training in weightlifting.
Srishti's long march has three dimensions to it. The first of these is aiming to make India safer, so that we can live in a country where women are free to walk anywhere anytime in the future. The second aspect is to meet women, mainly in the rural areas, across the length and breadth of the country and help them to realise their true potential through the use of the Internet. The third is to start a conversation about treating boys and girls as equals right from childhood, to eradicate the causal sexism inherent in our society.
Before starting her movement, she was selected as a Champion for Change by the Empower Women initiative of the UN. This, along with her own research, helped her to guide the women she meets while conducting workshops (over 40 so far) in rural areas to help women discover simple skills which will empower them. A rich corporate background and an MBA from the Indian School of Business have helped her to put her experiences into use in the social development sector.
The focus is on digital literacy and women's access to smart phones, as Srishti believes they can act as force multipliers. She says, "We've come across numerous instances where access to a smart phone helps, whether it is picking up a skill like baking through videos or selling fabrics over Whatsapp. Generating revenue is imperative to be independent. One of my most important messages is to help women understand why it's essential to have their own money."
Apart from focusing on women, Srishti is meeting students at schools and institutions through her initiative 'I Am A Change Maker' where youngsters are encouraged to have conversations at home to motivate their parents to treat boys and girls in the same way, irrespective of their gender.
Srishti says that when it comes to achieving goals, parents set the bar based on the child's gender, and this is when unconscious sexism to fore. She explains, "Change needs to start at home. Boys are asked to study so that it opens up a better life for them, but when it comes to girls, they are asked to learn household chores! We need to break this vicious cycle. Parents need to understand that even harmless conversations like these have an impact."
Meeting as many as 200 people each day and 15,000 in total thus far, Srishti stores the kindness shown by other women on the way and uses it to re-energise herself. Claiming that language is no constraint, she shares, "I think what I'm doing is so universal that it transcends divides, whether it is the North vs South or language one. From a custard apple seller in Tamil Nadu, who understood the essence of what I was saying and thrust a couple of fruits in my hand, to a college principal in Dharmapuri, who walked out of an abusive marriage and now plans to start her own educational institution, every story has been inspiring."
Despite missing Diwali, friends' birthdays and even her own wedding anniversary for the cause she believes in, what keeps her going is the hope to bring about change with a conversation. She says, "There are so many unanswered questions. Women graduate and gain degrees but are unable to convert them into jobs. Women earn but aren't in control of their money. I want to tell young girls that marriages can be good or bad, but your own education and employment will ensure a better tomorrow."
Citing the environment as her biggest challenge, Srishti does admit the going gets tough at times. She says, "Walking 30 kilometres each day isn't easy. Plus, I walk on the highway where the terrain is harsh and pollution is a major factor, but then I see the faces of hopeful young girls and go on."
Apart from documenting the whole journey, she also conducts night walks in cities. She says technology can be a game changer and calls this journey "a modern day Dandi March". For someone who aspired to be the CEO of Unilever one day, this is a detour she never dreamed of. Srishti says, "Everyday is an event and I realise that there are so many mini-Indias in one India. Each person I meet propels me to move forward. I listen, learn, share every single moment and it is trip of a lifetime."
Arts & Culture
Equations is a story of aspiration and social change, of individual ambition and family bonds, told through the lives of two families, the Sikands, a wealthy business clan, and the Kumars, who are the family of their domestic help.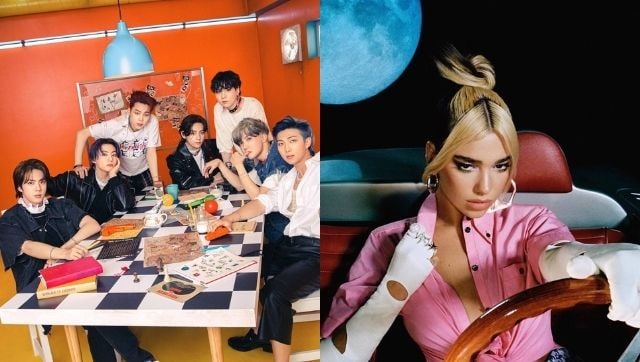 Arts & Culture
A lot of the current discrepancies would be easily clarified if the IM told us exactly how many streams at least the top ten tracks have during any week, the weightage given to paid to free plays, and why certain catalogue titles are allowed to chart while some aren't.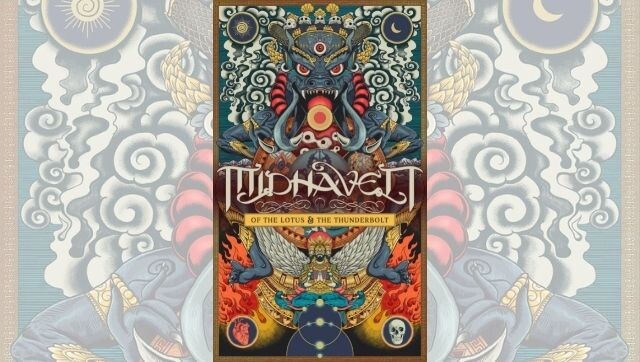 Arts & Culture
This notion of time being infinite and circular, of everything repeating itself, is the core concept around which the metallers have built their latest album Of The Lotus & The Thunderbolt, using music to explore their curiosity.